City briefs: International Personal Finance and Kromek
Leeds-headquartered International Personal Finance (IPF) says it has returned to profitability in its quarter three trading update, published today.
The company, which provides unsecured consumer credit to customers, also reports strong capital and a short-term liquidity position, with £348m of cash and headroom on its current debt facilities.
Its update adds: "We are prudently assuming there will be a modest reduction in collections effectiveness during the winter period, due to both the potential recessionary impact on customer incomes and the effects of higher levels of influenza and/or Covid-19 on the ability of agents and customers to meet.
"Using lessons learned from our successful response to the pandemic in the first half of the year, we have developed contingency plans that can be implemented swiftly, should there be a second wave of lockdowns in our markets.
"This includes the sourcing of personal protective equipment, and a range of remote alternative repayment options available to customers if agents are unable to visit them."
Gerard Ryan, chief executive officer at IPF, added: "I'm very pleased to report that the business returned to profitability in Q3.
"All our key performance metrics continue to improve, with collections effectiveness now at 95% of pre-Covid expectations, higher credit issued, improved underlying impairment and a strengthened equity to receivables ratio. 
"We have also made significant progress on our key objective to refinance the 2021 Eurobond and today launched an exchange offer for the 2021 Eurobond and a consent solicitation process for the Group's two other bonds. 
"On completion, this will provide the foundation on which we will continue to enable financial inclusion of underbanked and underserved customers by fulfilling their credit needs responsibly, and in turn, deliver long-term growth and value to all our stakeholders."
:::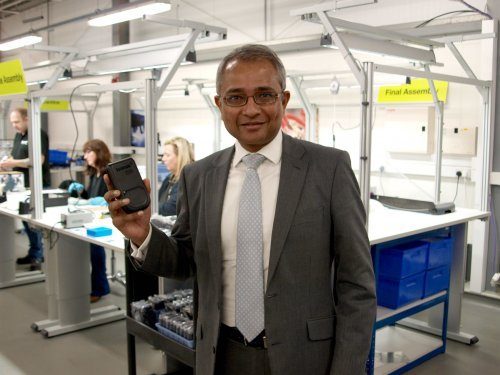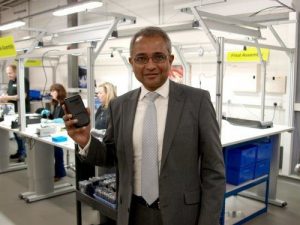 Huddersfield-based Kromek has begun developing a new system to improve the medical imaging techniques used during cancer surgery to distinguish between healthy and non-healthy tissue.
Kromek is a supplier of detection technology for the medical, security screening and nuclear markets, but this is a new application for its technology.
The three-year project, which has received grant funding from Innovate UK, is being conducted in partnership with Adaptix Ltd, the developer of a Flat Panel X-ray Source (FPS), and the University of Manchester.
When a cancerous tumour is excised, the surgeon also removes some tissue around the edge of the tumour (the 'margins') to be sure all the cancer has been removed and is not able to spread.
These margins are checked for cancerous tissue while surgery is ongoing using 'pathology cabinets' that provide 2D or 3D images.
The project is to develop a prototype of a new type of pathology cabinet, based on Kromek's CZT detectors and Adaptix's FPS, to produce high-resolution 3D images that provide more accurate differentiation of the boundaries between diseased and healthy tissue.
This will enable surgeons to confidently remove the minimum amount of healthy tissue whilst reducing the risk of more than one operation being needed and of cancer spreading from diseased tissue being left after initial surgery.
Kromek's CZT detectors are already incorporated into medical devices used for early detection of diseases such as breast cancer, cardiac conditions and osteoporosis.
Dr Arnab Basu, CEO of Kromek, said: "This is an exciting project for Kromek as it takes our CZT-based detectors into a new application area.
"Our technology is already being used by leading OEMs to enable the early diagnosis of cancer.
"With this system, we will contribute to improving the outcome of surgeries through greater image quality.
"It will reduce the risk of diseased tissue remaining and further surgeries being required while minimising the removal of healthy tissue, which will be of great benefit to both healthcare providers and patients."