Agency round-up: Alchemy Media; Appeal/GBM; The Growth Guys; and more
Yorkshire-based housebuilder, Strata, has appointed Harrogate's Alchemy Media following a competitive pitch process.
Alchemy's remit covers OOH, print & broadcast media across Strata's estate.
Strata is a family business founded in 1919, which has 16 developments currently live across its portfolio.
To fuel its sales pipeline for developments going live, Alchemy's plans focus on driving awareness within relevant geos through a mix of ATL media including print and OOH.
Amy Cresswell, client services director at Alchemy Media, said: "Strata is a collaborative and unique housebuilder, we're delighted they've chosen Alchemy to delivery media strategy and plans which will raise awareness of their brand amongst a wider audience and help deliver their growth targets."
Natalie Wilson, marketing manager at Strata, said: "Alchemy have a keen understanding of integrating offline with online media, which made them the perfect fit for us.
"We're excited to launch the latest phase of activity across our estate with their guidance."
:::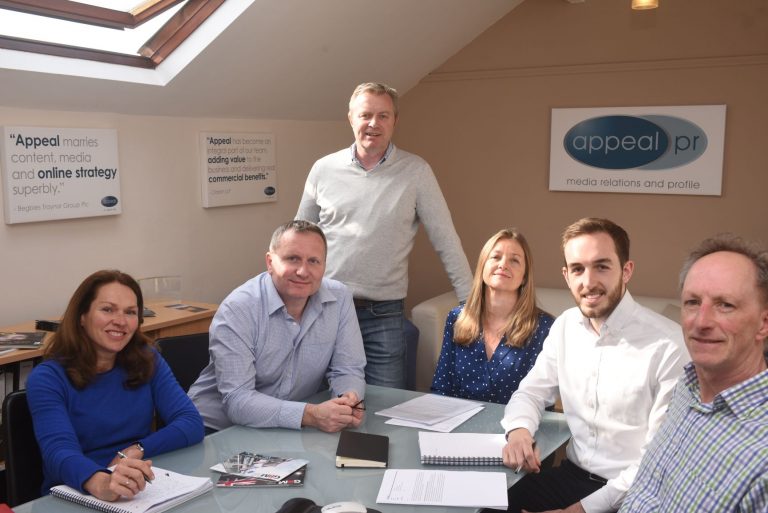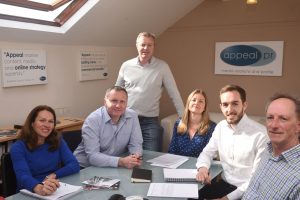 In a response to the shift away from in-person marketing and networking events, Harrogate-based PR agency Appeal and sister company GBM, which specialises in international marketing, have launched a new digital lead generation division, GBMLeads.
It follows a number of digital marketing contract wins for GBM during lockdown that shifted the firm's focus from delivering in-person trade missions between the UK and USA, to driving digital sales campaigns for the same companies which were left without avenues to sell their products and services overseas.
Appeal says it found many of its UK B2B clients also needed to find innovative ways of generating new business leads and were looking for digital techniques to use in the domestic market to replace networking activities.
Paul Snape, founder of Appeal and GBM, said: "Like many businesses, we were forced to look hard at our business model in March, and we focused on the digital services and lead generation offering we have been using for clients for a while, and invested in further developing these services during lockdown."
Like many agencies, GBM and Appeal lost a significant proportion of their pipeline of business when the pandemic struck in February.
They pivoted to replace the lost business and ensure their offering was relevant, regardless of the lockdown and travel restrictions that might be in place for some time.
The £500,000 turnover agencies have won over £150,000 in new business since April, with over 75% of new business driven by a need to maintain B2B sales despite the absence of trade shows and networking events.
Snape added: "It was quickly obvious that our international export work and trade mission activity was going to be challenging during the pandemic, and we worked seven days a week to win contracts to replace the lost pipeline, using our own methods and services to help ourselves pivot into new markets and start new relationships."
Since May, the team has won contracts in the USA, Germany, Holland and the UK, across sectors as varied as private equity, food manufacturing, oil and gas, software and IT services.
After a static year of revenue in 2020, the agencies aim to grow fees by 25% in 2021, and plan to recruit two new staff at their offices in Montpellier Street, Harrogate.
:::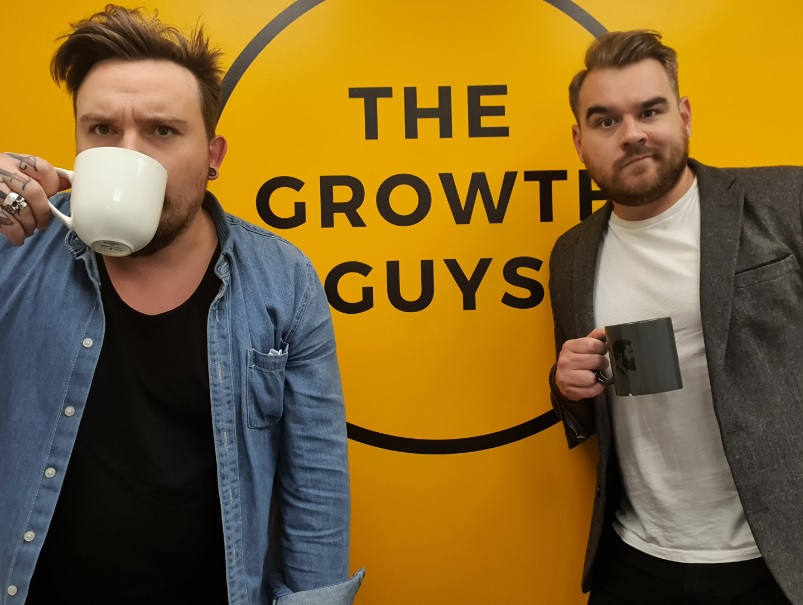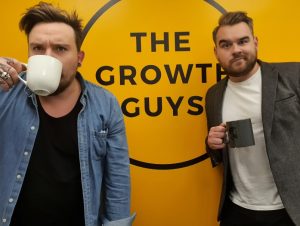 Growth marketing agency The Growth Guys has announced plans for "significant expansion" over the next twelve months as it approaches the end of an impressive first year, during which it generated turnover of more than £200,000 and an average 500% ROI for its clients.
A digital assets and advertising agency which works with clients to develop user and revenue growth, the business has seen substantial demand for its services since it was first established in November 2019.
Primarily focused on delivering projects on behalf of ambitious upstarts and SMEs from across the country, The Growth Guys has already delivered on a range of projects for brands including Northern Bloc, Rebecca Rhoades Fashion, True Colours Tattoo and the Sweet Potato Spirit Company.
The York-based business offers social media advertising, asset management and asset development, to help organisations unlock growth potential.
Co-founders Paul Fernandez and Karl Sandor say they are now looking to expand their team as they enter their second year of trading.
The move will see them add to their own extensive experience in digital marketing, working with numerous high-end Blue-Chip companies, as well as launching and growing one of the largest art-fashion brands in Europe.
Fernandez said: "We've had a really impressive first year, despite all of the challenges brought about by Covid-19.
"As most of our clients are ambitious, brand-led upstarts and SMEs, they really benefit from our expertise and the approach we can take to help them develop their digital assets and presence to drive user engagement to drive revenue.
"Our immersive and ROI driven approach has resulted in significant growth for some of the country's most exciting and innovative new brands, and we know that there are many other business out there – especially those operating in e-commerce, fashion, and luxury travel industries – that would benefit.
"In order to meet that demand and to be able to deliver against a growing customer base, we anticipate significant expansion in the months ahead."
Sandor added: "The unprecedented nature of the last 12 months has put a spotlight on how many customers and individuals are engaging with business online through social media instead of traditional forms of advertising and content generation.
"Obviously lockdown came into force early on in our journey, and so helping our clients through the impact of the pandemic was a real part of our motivation to put our money where our mouth was and deliver based on results.
"That resonates with the brands we work with.
"At a time when businesses are looking to evolve to not only survive, but to truly thrive, we like to think of ourselves as a strategic partner."
:::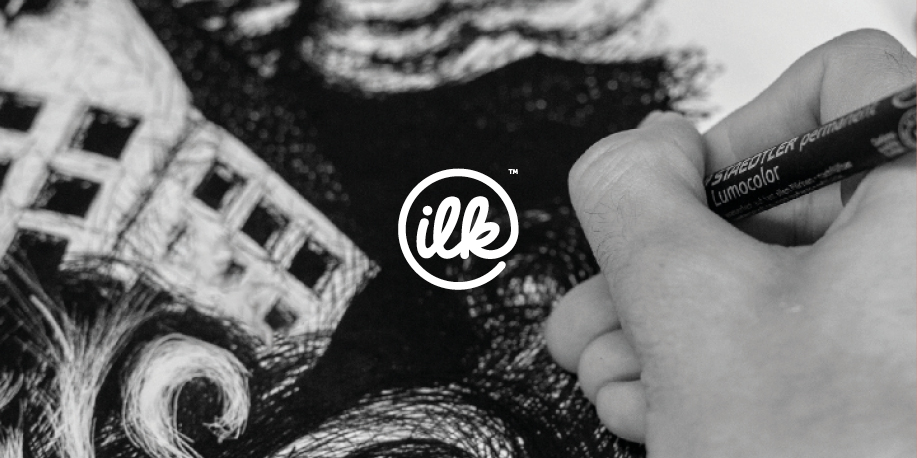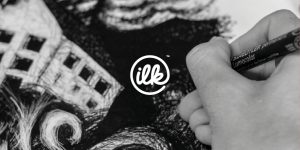 Leeds-based integrated communications agency, ilk, has announced the completion of a new brand creation and website project with music lesson start-up, Learning Music.
When Learning Music first approached ilk, it had the business concept, the brand name and plenty of ambition – but needed an integrated agency that would be able to translate that concept into a clear, accessible creative vision.
ilk established a creative approach that spanned fundamental elements such as logo, colour palette and key brand messages, right through to bespoke graphic devices, image treatment and tone of voice.
Now live, the website, which ilk designed, wrote and developed in full, is the first application of the new brand.
David Major, founder and managing director of Learning Music, said: "When you've got a business concept that you are really passionate and excited about, it's really important to work with people that share that excitement with you.
"From our first meeting ilk did that, and I think it can be seen in the work that they produced for us.
"I really enjoyed working with them and was impressed by how seamlessly the project progressed from concepting right through to web development."
Lauren Saville, creative account director at ilk, said: "We love all the branding work we do, but there's something particularly fun about creating that identity from scratch – when the inspiration is simply the business vision that the client brings to us.
"With Learning Music it felt as though we were really helping bring an idea to life; a visual and creative identity that could be a focal point for all the hard work going on behind the scenes ahead of the launch.
"It was a deeply satisfying project, and hopefully not the last time we work together with David and his team."