People: Tyr Law; DLG Architects; The Curve; and more
Leeds-based commercial law firm Tyr Law has further strengthened its Commercial Litigation offering with the recruitment of Rebecca Birkby.
Birkby has joined as a senior associate having spent the past 11 years at leading London firm, RPC.
Tyr Law's commercial litigation team, which was founded in 2019 by partners Alistair Kennedy and Matthew Fidler, has now grown to include six fee earners.
Kennedy said: "We are delighted that Rebecca has joined the team. We have quickly established a reputation as a top-quality boutique commercial practice and our commercial litigation team continues to grow and receive recognition, whilst delivering great outcomes for our clients.
"Rebecca is a fantastic addition, having spent several years with a leading disputes practice, as have all of our partners and solicitors, and her recruitment further demonstrates our commitment to recruiting lawyers of the highest calibre."
Birkby added: "I am really pleased to have joined the litigation team at Tyr Law and to be a part of their growth.
"I am looking forward to helping continue their success story as a leading boutique commercial practice, working with great people and clients."
:::
DLG Architects has announced the expansion of the Partnership with two new promotions of existing associates to partner for Simon Hill and Victoria Simpson.
Hill is based in the firm's Leeds studio, while Simpson is based in London.
Senior partner, Julian Monaghan, said: "If the last year has taught us anything it's that we have an incredible body of talent within the practice who are able to adapt and perform at the highest levels.
"The need for leadership is never more important than at this time, and in Victoria and Simon we have two exceptional colleagues who have demonstrated that they have the creativity and talent to help us take the practice forward and allow us to continue with our partner-led approach, offering both scale and expertise, but with a personal touch."
Hill is currently joint president of the Leeds Society of Architects and was awarded the British Council of Offices North's Rising Star Award in 2019.
He has helped develop the younger generation of talent within the practice and is currently responsible for a boutique hotel scheme in Manchester and several workplace developments throughout the north.
He is helping clients with a number of hospitality venues including the award-winning The Light in Leeds which the practice developed some 15 years ago and is leading on a range of masterplanning and retail re-positioning projects.
Simpson has been responsible for several major projects including masterplanning and a number of large-scale residential projects in London, including helping organisations and landowners create significant additional value to their estates through her architecturally-led approach.
She has more recently been leading on retail regeneration projects in London and the north as well as continuing her interest in education projects with new schools and HE design.
Simpson has been involved with organisations focused upon education, diversity and inclusion within the construction industry and has a keen interest in the profession's social responsibilities.
She was a juror for the 2020 Norman Foster Travelling Scholarship prize and is a Professional Studies (RIBA Part 3) examiner at the University of Westminster.
:::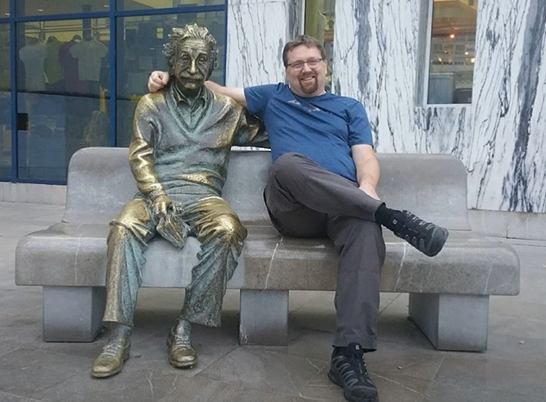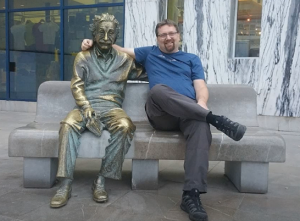 Sheffield-based technical solutions firm, The Curve, has announced the development of its senior team with the appointment of senior solutions engineer Mark Marsh.
Joining the company with over 20 years' experience, Marsh will work with co-founders Paul and James Ridgway.
He will bring his expertise to deliver a wide range of services to clients in several sectors including healthcare, retail and professional services.
Having specialised as a data consultant at Kognitio and Anderson Harvey LTD, he boasts an extensive skill set.
One analytical system which he built is currently processing over 18.5 billion mobile phone network records per day.
The Curve has appointed him following a series of new client wins, and further to significant expansion over the past 12 months which has seen the company reach a headcount of seven.
James Ridgway, CTO and co-founder of The Curve, said: "Mark will be a great addition to the team as he has a proven track record of working with and supporting a broad range of businesses and technical challenges from the early design stages of a project all the way through to implementation and operation.
"As we grow as a business, it is important to find the right skills but also somebody with the right ethos so we can continue to build on our reputation and overall team development.
"I'm looking forward to working closely with Mark and I know we'll all benefit from sharing our collective experience.
"It's great to have an opportunity to deepen our skills across the entire team."
Marsh added: "I've designed and built many diverse solutions – all sharing usability and performance as common threads.
"Usability because no matter how efficient the system, ease of adoption and use with some training is critical. Performance because even with the best functionality, poor architecture or poor implementation will render a system unusable.
"After speaking with the team at The Curve I knew it was the right place for me, as they really care about providing their clients with the right solutions for them."
:::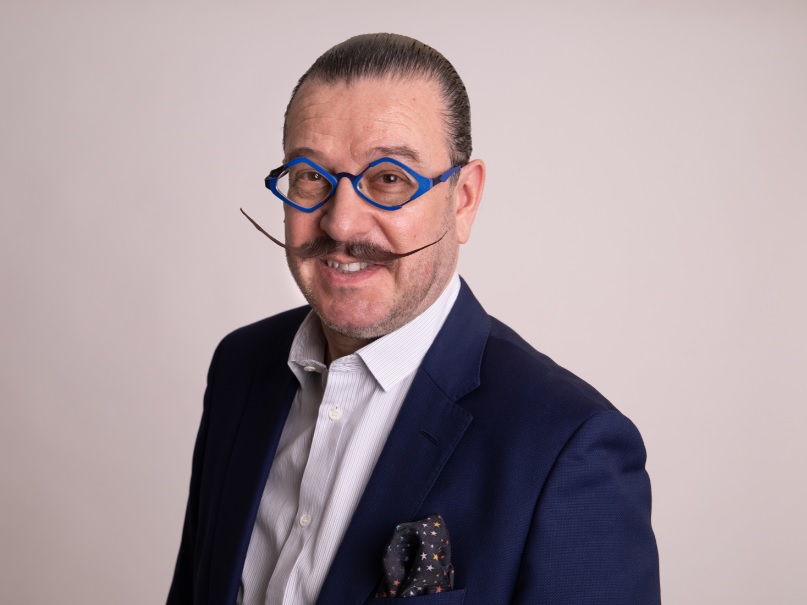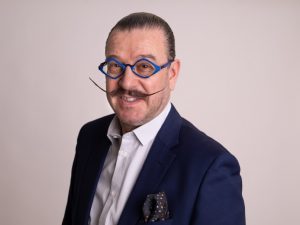 Jonathan Straight, brand ambassador for Barnsley-based online surplus food retailer Approved Food, has been appointed to the influential Courtauld 2025 Steering Committee.
The Courtauld Commitment 2025 is a voluntary agreement that brings together organisations across the food system to make food and drink production more sustainable.
It seeks to identify priorities, develop solutions and implement changes to cut the carbon and waste associated with food and drink by at least one fifth across a 10-year period in addition to reducing water stress.
Launched in 2015, the current commitment builds on three previous phases of activity that began in 2005 at an event at the Courtauld Gallery in London.
Straight and Approved Food have been involved with Courtauld 2025 since 2017 when the company signed up to the commitment and Straight joined the Redistribution Working Group, a committee made up of retailers, food manufacturers, the hospitality industry and redistribution organisations.
He has been involved in work on advice around best before dates, barriers to recovering more surplus food and a connecting more food producers to redistribution organisations.
The Steering Group looks at higher level issues such as carbon emissions and water use as well as campaigns to promote behaviour change to stop food being wasted, particularly in the home.
Straight said: "I am delighted to have been appointed to the Courtauld 2025 Steering Committee.
"Ever since my first work in recycling in the late 1980s, I have pushed an agenda of resource efficiency and latterly carbon and water efficiency.
"Reducing food waste is a key component in the fight against climate change and I am proud to be able to use the skills I have gained through 30 years of working in this sector, combined with my work at Approved Food, to help to stop valuable resources going to waste with the consequences that brings."
Approved Food managing director, Andy Needham, added: "Jonathan's knowledge of food waste prevention is second to none and we are delighted that he is to have a role in this influential group.
"As a business, we are committed to reducing food waste and Jonathan's knowledge will prove invaluable as the fight to make food more sustainable continues."