Leeds selected as global HQ for PE firm targeting tech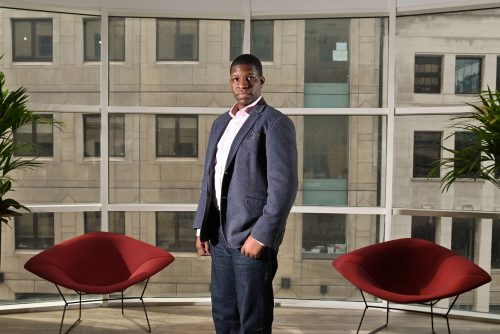 Private equity firm. Apater Capital is making Leeds its global headquarters and is seeking to invest in advanced technology companies across the region and further afield.
The firm, which specialises in funding start-up and early stage businesses using advanced technology ranging from artificial intelligence (AI) to social commerce, data science and 3D Printing, has moved to One Park Row to support its expansion.
The move marks an expansion for the firm's head office and will see it create 15 new jobs ranging from senior corporate finance roles to marketing and administration.
Ricky DeLandro, senior managing partner at Apater Capital said: "Although we have offices opposite Google in Kings Cross London and a presence in Central Bristol, Yorkshire embodies the real can-do attitude that we look for in both our employees and the companies we invest in. We have moved our HQ to One Park Row, Leeds, to facilitate our continued expansion and are very proud of our new home. It immediately sets the right tone for our investors and target companies alike, so we gladly join the wide range of leading professional firms in the building, which ideally can support our growth."
Roger Marsh OBE, DL, Chair of Leeds City Region Partnership (the LEP) and NP11 said: "It's great to welcome Apater Capital's new HQ to Leeds City Region, the UK's Digital Heartland. This addition to our tech ecosystem further demonstrates that we retain the confidence of new investors. It also confirms our ambition to build a sustainable economic recovery based on our sector strengths and capabilities as the right course of action."
DeLandro added: "Our goal is to support the companies that will drive the fourth industrial revolution and in doing so, create jobs and wealth across the region. Leeds is central to our plans, and we are already attracting talented leaders to the business."
Alex Duckett, managing director of Gilbanks which owns and operates One Park Row, said: "It is a real coup for us to attract Apater Capital to One Park Row. They are a hugely exciting and ambitious company who will be a great fit for our community of professional services and technology-led companies."
Apater Capital is fundraising for its flagship £50m Industry Disrupting Innovation (IDI) Fund. The IDI fund targets the acquisition of meaningful interests in exciting technology companies with high levels of growth and potential for over 250% returns.