Agency round-up: connective3; Boutique; Ascensor; and more
Leeds-based digital performance marketing agency, connective3, is celebrating the close to its first year of business, having seen significant growth across the last 12 months.
Headcount has now reached 30 people and the firm's revenues are in line with initial forecast.
The agency, led by CEO Tim Grice, provides a digital marketing service for a number of leading brands including thortful, Comparethemarket and Strata Homes.
During the last year the company has invested in growing its team across Leeds and London, and in creating an office space following the full refurbishment of its 4,000 sq ft Queen Street premises.
Grice said: "We were founded on the principal of connected expertise, bringing together the best specialists to deliver remarkable growth for our clients.
"Half of our revenue can be attributed to our 'connected clients', with whom we work seamlessly across organic, paid and social media.
"With a solid pipeline in place we are looking forward to the next financial year. We have ambitious plans to further deliver on our connected proposition and have made a number of key appointments across our Social Media and CRO teams to achieve this.
"In addition, we will be looking to further our international offering, including possible US expansion, where we have already been successful in winning clients."
:::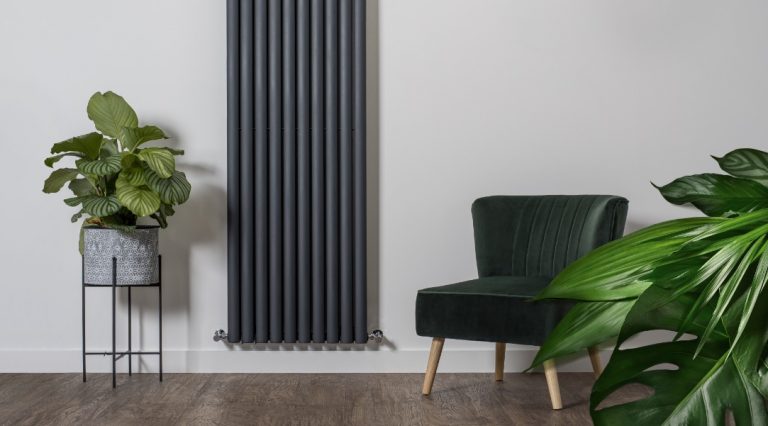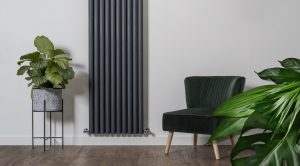 Limitless Digital Group is investing in its first ever national TV campaign to accelerate the growth of its core heating e-commerce brand and change consumer perceptions around the much-forgotten radiator.
The TV commercial for its designer radiator and home heating brand, BestHeating.com, will air from 26 October through to December on Channel 4, More4, Film4 and video on demand (VOD).
The advert aims to encourage home interior audiences to broaden their imagination and think beyond standard white radiators, by waking up to the vast array of styles, colours and designs available to both heat and transform the home.
Leeds-based Channel marketing agency Boutique has spearheaded the media buying and planning strategy behind the campaign, with the creative execution of the TV commercial delivered by Fresh Cut.
Ali Whitehead, marketing general manager at Limitless Digital Group, said: "We really wanted to explore the home 'habitat' and the concept of the forgotten radiator, as our research reveals that many people renovate their homes, but sadly settle for the standard white convector design that has been around for decades.
"We hope the advert can educate audiences that the radiator has moved on massively from a design perspective and now offers endless styles, themes and colours to suit a rich variety of décor and home interior tastes."
Boutique managing director, Simon Bollon, added: "We're super excited to be taking BestHeating.com on to TV for the first time and be part of the journey.
"After 12 months of us working on the brand to drive strategic growth in PR, social media and print, TV was the logical next step and we love the creative direction Fresh Cut has taken.
"We hope it will make a real statement and get consumers thinking differently about the radiator category as a whole."
:::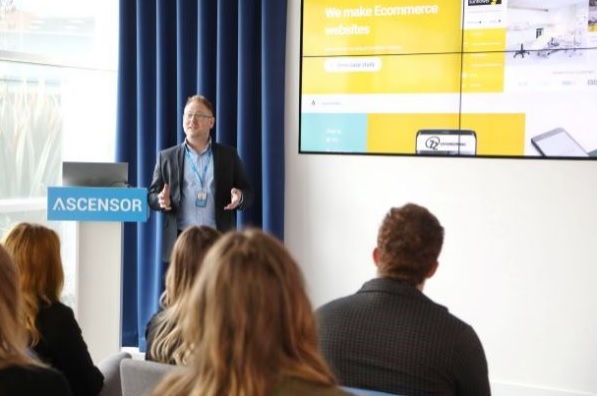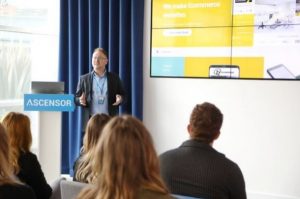 Ascensor, a website and digital marketing agency, has achieved the first stage of ISO 27001, a rigorous international standard covering information security management systems.
This milestone is a key step to Leeds-based Ascensor's completion of full ISO 27001 status, which it has planned to attain by the end of 2020.
Ascensor MD Andrew Firth said: "ISO 27001 is a top-level information security standard which demonstrates we have strong technical and management systems in place to control and safeguard the processing of data, including Personally Identifiable Information.
"Financial organisations and public sector agencies are increasingly adopting open networks, including e banking and increased access to personal data.
"So, they face new information security threats, including cyber-attacks, phishing and malware."
"As a key digital partner, we can demonstrate that we have a robust information security management system to reduce the risks to customer and financial data, and customer privacy."
"We have been working to this standard since 2018 and already have robust data management processes.
"Our successful completion of the first stage of ISO 27001 full accreditation provides independent assurance that we have an effective information security system embedded into Ascensor.
"We're pleased to serve a number of financial services clients, including Morses Club PLC, Shelby Finance Limited, Dot Dot Loans and challenger bank U Account.
"Full ISO 27001 accreditation will enable us to further develop our strong relationship with them and other financial service providers, where the processing of Personally Identifiable Information is paramount."
:::
Sheffield-headquartered integrated agency Jaywing, has announced the appointment of two senior team members to its financial and professional services team.
With 12 years experience as strategic planning director at Brass, and a further combined twelve years of industry experience at Propaganda and First Direct, Phil Stott joins Jaywing as client director.
He will head client services within Jaywing's financial and professional services team, leading the insight, strategy and planning for client accounts, whilst identifying new business opportunities and supporting the company's rapid growth.
Stott said: "It has been a difficult year for the industry, with uncertainty widespread, however the future looks bright for Jaywing, with many exciting developments happening and I am excited to be a part of it."
Paul Monaghan has been appointed lead risk consultant. He has joined the Jaywing senior team, alongside newly appointed chief financial officer, Caroline Ackroyd, and chief executive officer, Andrew Fryatt.
Monaghan has more than 14 years of experience in credit risk modelling, most recently as an independent consultant with clients including Lloyds Banking Group and Clydesdale Yorkshire Banking Group.
He has also held management positions within his specialism at Skipton Building Society and Barclays.
He said: "I am delighted to be joining Jaywing at such an exciting time for the company. It's fantastic to be part of a team making a real impact in the industry and I can't wait to see what the future holds."
Fryatt said: "It is fantastic to have Paul and Phil joining our senior team, with this being such an exciting time for the company, we're thrilled to have such talented people join our business.
"Both Paul and Phil have extensive experience in their specialisms, and will bring a wealth of expertise with them. I am really looking forward to working alongside them."