People: Titus PR; Keebles; and more
Saltaire-based e-Learning tech company Titus has announced the appointment of Ellie Broadhead as head of delivery following a year of significant growth.
She joined Titus as a project manager in November 2019 to manage the delivery of a landmark learning management system for UK transport authority Network Rail.
After successfully launching the system and overseeing the creation of a range of significant projects for customers including the British Psychological Society, her appointment coincides with the expansion of the delivery team which sees two new jobs created.
Having previously held roles within healthcare and telecoms, her experience spans various sectors, including the public, private and not for profit sector.
She brings a wealth of project management knowledge and has had a positive impact on all areas of the business since joining, including leading its successful ISO9001 implementation and its application to become ISO27001 accredited.
As head of delivery, Broadhead will work with the other areas of the business to deliver Learning Management Systems which are used across a vast range of sectors.
She will work with Titus' existing clients which include the NHS, the City of London Police and restaurant chain Wasabi.
Titus co-founder and director, Seb Francis, said: "Ellie's new role is a testament to the positive impact she has had on the business since joining as well as the overall growth of the business.
"We've experienced a period of rapid growth and her work has been critical in how successfully we've adapted our processes to maintain and improve the level of service we provide to our customers."
:::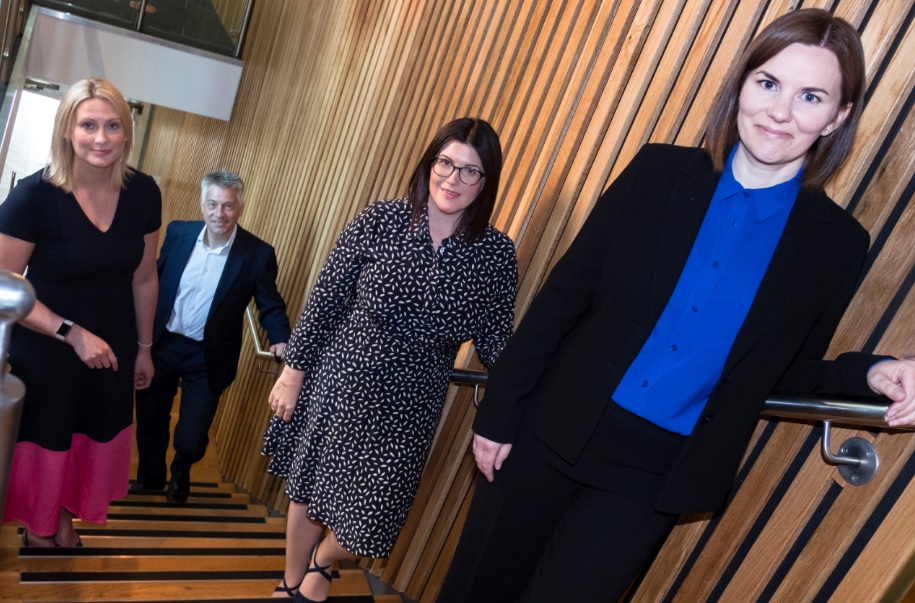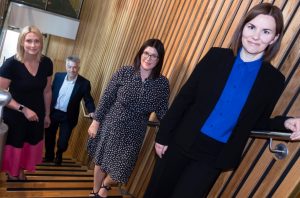 Full-service law firm Keebles has promoted three members of staff to partner.
Bonita Wolfenden, Charlotte Harris and Carys Thompson have joined 17 other members of the team who have partner status at the business.
Wolfenden heads the residential property department and has achieved her third promotion since joining in 2016. Her new role will involve managing a team of lawyers, legal executives, paralegals and legal assistants.
She said: "I feel very fortunate to become a partner – Keebles is a fantastic place to work. My aim is to continue to grow the residential property team and help it become the largest in South Yorkshire."
Harris is part of Keebles' commercial property team and has worked for the firm for five years.
She said: "The fact that all of our new partners are women is a clear demonstration of Keebles' ongoing commitment to gender diversity within the legal profession.
"As well as continuing to develop my area of practice in commercial property, I am looking forward to getting the chance to contribute to the running of the firm as a whole."
Thompson joined Keebles' commercial team in 2017 and specialises in commercial arrangements and contracts. She has more than 15 years' experience in the legal industry.
She said: "I am looking forward to continuing to work within a very talented team and building on the fantastic client base that we have in providing commercial legal advice and assistance regionally, nationally and internationally."
Keebles partner, Paul Trudgill, said: "Bonita, Charlotte and Carys are all talented individuals who have provided several years of fantastic service to our clients, so their promotion to become a partner is richly deserved.
"As partners, their skills and experience will prove invaluable as we look to continue to progress all areas of the firm."
:::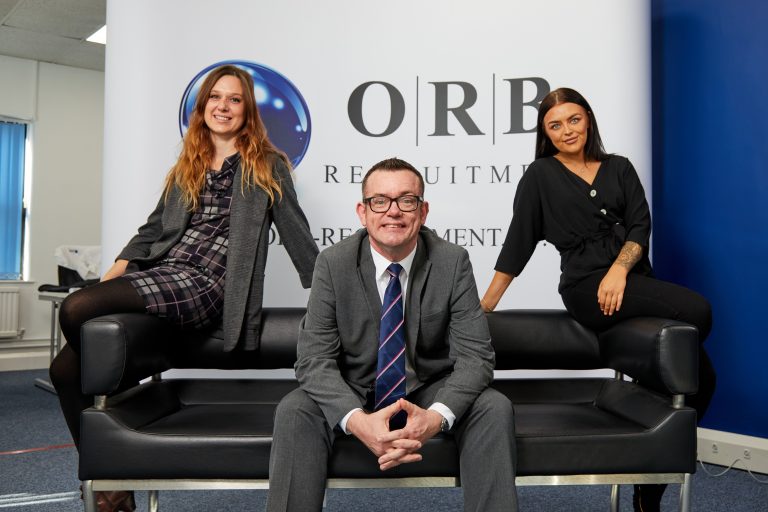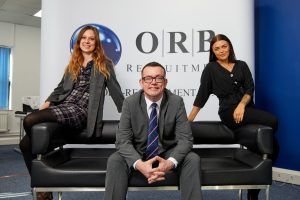 Doncaster recruitment agency, ORB Recruitment, is welcoming three new additions to its team. 
With 25 years of industry experience working with clients in the UK and abroad Paul Goodchild, 45, has been appointed head of industrial services.
Bringing his extensive knowledge of the sector to the company, he will develop the industrial business at ORB and maximise new opportunities for supply.
Lauren Renwick, 24, who has a background in the rail sector, as well as previously working as a consultant in a construction agency, joins the firm's growing construction department as a recruitment consultant.
New trainee consultant Lucy Colbourne, 38, from Doncaster, is also among the new faces at ORB, harnessing her experience in private and public health care.
The recruitment of the three new team members takes the total number of staff at the company to 11, and comes off the back of a busy period for ORB.
The business has continued to supply key workers into the healthcare sector throughout the pandemic, as well as working with the manufacturing and production, construction and engineering industries.
Stewart Olsen, managing director of ORB Recruitment, said: "During 2019/20, which was only our second year of business, we have seen a 100% increase in turnover – rising from £1m in 2018/19 to £2m.
"Forecasts for the next year are also expecting to increase even further and are currently tracking towards £6m turnover, so despite the obvious challenges we have faced as a business over recent months we've worked incredibly hard to navigate through those and this work is paying off.
"We are in a position to continue with our growth plans which includes expanding the services offered into other sectors and industries as well as building our team and welcoming Paul, Lauren and Lucy has been one of the important steps in that process.
"All our team members bring a wealth of varied experience and we're excited to welcome them to the ORB team."