Research reveals the cost of Covid-19 on Yorkshire's racing industry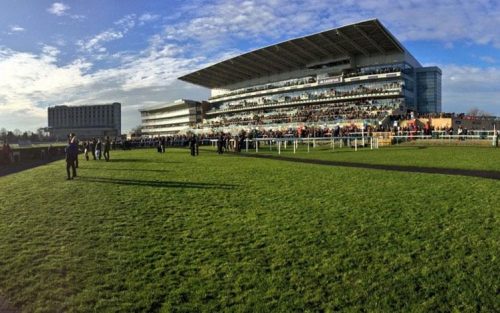 The impact of Covid-19 on the sports and events industry has been heavily documented However new research has revealed that the impact of the pandemic on the horse racing sector alone is over £114.8m.
In fact in 2019 the industry, which is responsible for more than 3,600 full time equivalent jobs, contributed to over £300.2m to the county's economy through a mix of both racing and non-raceway events.
The research conducted by the Centre for Regional and Economic Research at Sheffield Hallam University thanks to funding from the Racing Foundation, found that racegoers spent £34.1 million off-course, on things such as transport, food, beverages and hotels, while those attending the for non-racing events such as conferences spent £15.3 million in the county.
John Sexton, chairman of Go Racing In Yorkshire said: "Yorkshire serves every strata of racing life, with nine racecourses, staging some of the world's most important races, two major training centres at Middleham and Malton, a major sales venue at Doncaster, the National Racing College, a state-of-the-art rehabilitation and recovery facility for jockeys and stable staff at Jack Berry House and the New Beginnings retraining centre.
"The study was commissioned before the Covid-19 pandemic struck [but] this timely piece of research reinforces how vital horseracing is to the Yorkshire and rural economy, plus the social and community aspect of the industry.
"Early assessments show that Covid -19 could see racecourse revenue in the region fall by 72%, costing £114.8m to the regional economy, underlining that the sooner we can get back to normality the better."
Ian Wilson, deputy director, Centre for Regional Economic and Social Research and author of the study said: "The study has revealed the value of Yorkshire's horseracing industry to both the economy and social fabric of the region. As well as making a significant economic impact, the industry supports more than 3,600 full time equivalent jobs in the region, over three quarters of which are in rural areas – where it is a main employer. Through the National Horseracing College and charities such as Racing Welfare the industry also provides specialist support to those entering horseracing to be successful and happy in their work."
The impact of Covid-19 on sports organisations and how businesses are adapting to meet the challenges will be explored further in the upcoming free to attendwebinar from TheBusinessDesk.com and Front Row Legal, find out more and register here.