Business Masters winner smells success with new innovation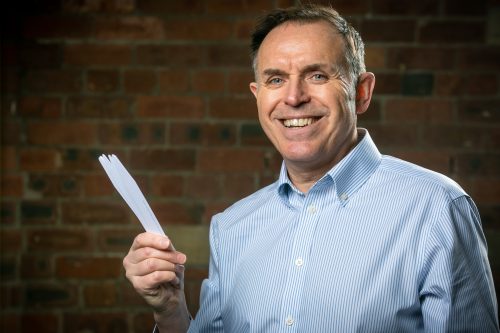 Yorkshire Business Masters award winner, Maximise is continuing to innovate as High Street retail continues to be challenged by Covid-19.
The York-based Maximise manufacturer has launched new services to help the fragrance and aroma industries market their products available to customers in a new way. After years of shoppers being able to sample scents and fragrances in store through spraying perfumes onto small strips of absorbent card, the industry is set to be disrupted by the company's new 'Mail Scent' range.
The concept is a range of scent marketing services and products allows manufacturers and retailers of scented goods to deliver samples of their products direct to their customers' homes and let them try before they buy including a new take on 'scratch and sniff'.
Maximise's managing director, Andy Hudson, says the impact of the national lockdown was almost immediate on its clients:
"We've been in the business of supplying TESTERBLOTTERS™ for several years and suddenly, we saw the number of orders declining. Our clients didn't need more testing strips, because their customers weren't visiting stores to sample perfumes and other scented goods."
He added this led the business to realise they needed to "find another way to help them sell their products."
The resulting product includes a '3D' line which includes mailers featuring embossed or foiled finishes and glass sampler vials alongside what it calls 'Swipe n Smell' brochures and cards – a modern take on a retro idea, according to Hudson.
He added: "During the 30 years I've worked in the print industry, I've seen a lot of trends come and go. We all thought 'Scratch n Sniff' was a thing of the past, but it occurred to me that it could solve a lot of problems for the scent and fragrance industries. So, we started researching new technologies and came up with 'Swipe n Smell'.
"Companies send us an oil sample of their fragrance and we create a solution, which is applied to a brochure or promotional card. A simple swiping action, just like the one we're accustomed to in this digital age, is all it takes to release the scent."
As well as creating fragrance samples using Swipe n Smell technology and 3D containers, Maximise has also moved to offer a range of other services to help its clients, including print design and distribution.
With the new focus already proving popular and Hudson describing it as "an encouraging start".