Agency roundup: Pavement; Bolser; The Marketing Optimist; and more
Former Jaywing MD and chief creative director, David Wood, and London agency SEA Design's John Simpson have teamed up to create Pavement, a creative-led brand and communications agency.
The Sheffield-based agency was founded earlier this year and has already worked on numerous projects, including the high-profile Precision Proco merger and Sheffield Hallam University's new TV ad, which hits screens today – 4 November, on Channel 4 and ITV.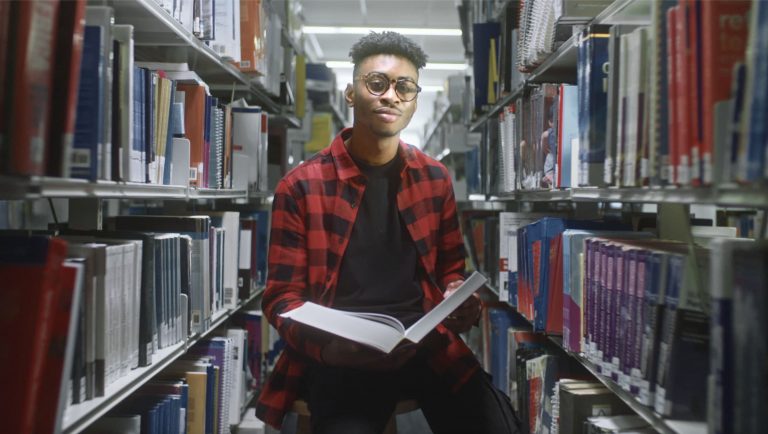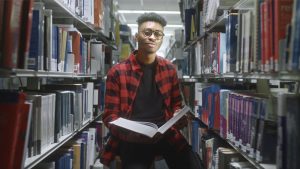 The ad is the first creative expression of Hallam's new proposition, "Knowledge Applied" and will be supported by a radio campaign.
Wood said: "Hallam has a great reputation in the way they work with business and industry to deliver employability.
"It means there's a real truth in their vision to be known as the world's leading applied university, so it was important to deliver this powerful narrative in the ad."
Jacqui Robinson, director of communications and marketing at Sheffield Hallam University, added: "Pavement very quickly grasped our new brand strategy and what we're trying to achieve, understanding that the university sits at the intersection of many things.
"Involving us in the process throughout, they gave us a creative expression that celebrates this and fits perfectly with our culture and ethos to showcase the diversity of what we offer at Hallam, in the city of Sheffield and the region."
Wood added: "After years of working in agencies big and small, with Pavement, John and I both wanted to create something that brought all of that insight, intuition and experience to a way of working that meant getting back to what we really love most.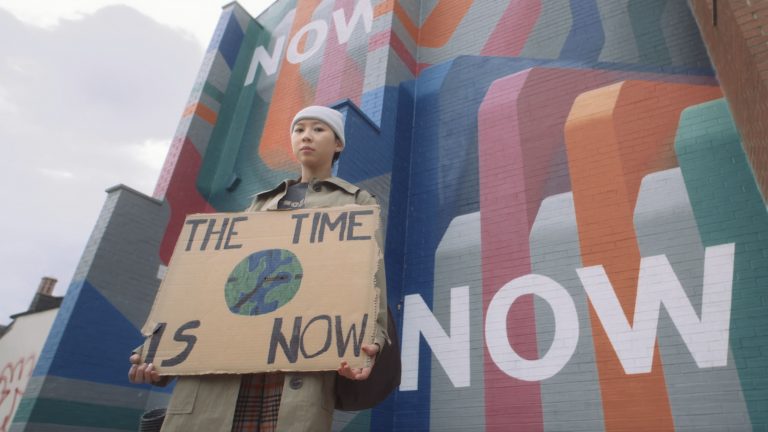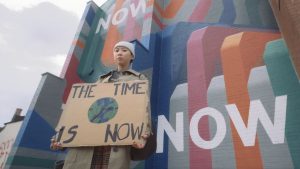 "What drives us is direct involvement in the creative process and authentic, collaborative relationships with clients, grounded in the power of brand thinking and the impact it can have on people and their lives."
The Pavement pair have experience spanning over 20 years apiece, having each worked in, managed, owned and sold highly regarded small and large agencies, including Wolff Olins, Iris, and Jaywing for Wood and for Simpson, Roundel Design Group, Addison, Landor and SEA Design.
Pavement's studio is based in the new co-work development, 'Spaces' in Sheffield City Centre, a few minutes' walk from the railway station.
:::
Leeds-based digital marketing agency Bolser has partnered with Microsoft Global Channel Marketing in Redmond, Washington, to create a new advertising platform for retailers worldwide.
The platform lets retailers host ads showing real-time live streams generated by Xbox Interactive Studios (XiS) on their company websites.
These ads show gameplay footage live and allow consumers to interact with gamers in real time to ask questions about the games they are playing.
The innovative platform supports Xbox's key products comprising Games, Xbox Games Pass and the new Xbox Series X and S.

It delivers live streaming and on-demand gaming content to the websites of more than 30 major global retail partners.
Ashley Bolser, managing director, said: "We are seeing more and more people around the world watching live streams of games being played. In fact, in many cases there are more people watching live streams than playing the games themselves.
"This offers a huge opportunity for retailers and it's been fantastic to work with Microsoft Global Channel Marketing to develop this innovative new offering.
"We've managed to create something that offers a fantastic opportunity for greater engagement, which is good news for both gamers and retailers."
The new advertising platform was designed and developed by Bolser and provides a video carousel that can promote more than 100 gaming titles through video. The ads can also be tailored to include retailer-specific calls to action and gaming information.
To offer online advertising based around real-time live streaming, Bolser and Microsoft integrated Microsoft's cloud platform Microsoft Azure and Video Indexer along with key live streaming platforms Twitch, YouTube and Facebook Gaming.
Joseph Reid, senior partner and channel marketing manager at Microsoft Global Channel Marketing, said: "Working with Bolser feels like a team collaboration, allowing creativity mixed with business impact.
"They listen well, and the ebb and flow of conversations on customer user interface and experience, technical do-ability and impact performance ultimately creates a win-win for all key stakeholders."
:::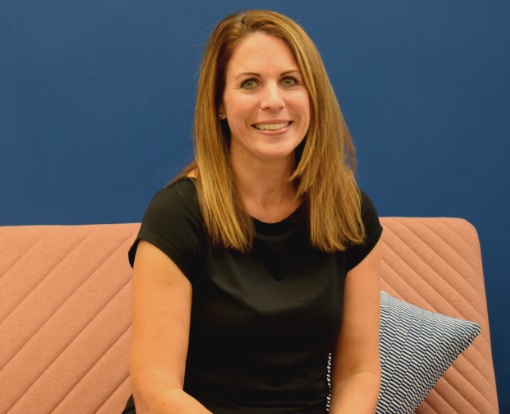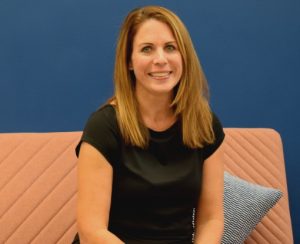 Yorkshire's reputation as a growing digital powerhouse and the demand from businesses adapting to a new digital world has led to further expansion for a Leeds-based marketing agency.
The need for businesses to move online has led to the appointment of Lucy Pimblott as business development executive at The Marketing Optimist. She is the second new employee to be appointed in 2020.
The Marketing Optimist is one of the many companies which have benefited from Yorkshire's growing digital demand over recent years.
Richard Michie, founder and CEO of The Marketing Optimist, said: "The Leeds City Region is proving to be a digital powerhouse and all companies can take advantage of the opportunities for growth this brings.
"Our business has grown consistently since 2016, and even more so in 2020, which has allowed us to bring in two new employees.
"This comes amid some really difficult times for businesses not just in the UK but across the world, and I hope it signals hope for others.
"Leeds and the wider Yorkshire region continues to innovate and adapt and that is what businesses of all kinds must do to survive and thrive."
Pimblott added: "Having worked for a client of The Marketing Optimist and been so impressed by not only the work that was achieved but the way the project was undertaken, I jumped at the chance to work with the team.
"The team is vibrant and talented with a real 'can do' attitude and a desire to delight the client which is a major factor in The Marketing Optimist's success.
"Businesses need to be able to concentrate on their specialist areas of expertise without having to worry about creating strategic marketing plans, and that's been evident in the increase in clients looking for us to be the marketing department they don't have."
She brings a wealth of marketing experience to the team having worked for Total, First Direct and a number of other high-profile companies.
Pimblott also ran her own business, Lubylu Candles, so understands the needs of business owners and how marketing is key to success.
Michie said: "I'm really excited about bringing Lucy on board. Her energy and empathy, combined with her knowledge of marketing makes her a great asset, not just to our agency, but to our clients' businesses.
"Lucy will deliver real value to our clients as we help drive forward Yorkshire's growing reputation as a digital centre of excellence."
:::
Leeds-based agency Spike has been appointed by online multi-sports publisher, Sporting Life, to improve its organic channel.
The online publisher, also based in Leeds, is part of the Flutter Entertainment Group, which also includes Sky Betting and Gaming, Paddy Power and oddschecker.
Sporting Life boasts one million weekly unique users, covering sports news, analysis and betting tips.
Spike will be responsible for accelerating growth in the organic channel and provide strategies to maximise the site's visibility in the highly competitive sports news and betting odds market.
Gareth Jones, Sporting Life's managing editor, said: "It was clear from the start the Spike team has fantastic experience and knowledge of Search Engine Optimisation.
"I've been impressed with their flexible approach to really understand and deliver our requirements and to fit into our team really well.
"We're really looking forward to seeing what we can achieve with this new partnership to further enhance Sporting Life's reputation as one of the UK's biggest sports content website."
Steve Bailey, head of technical SEO at Spike said: "It's an exciting project to be working on. Sporting Life are pressing ahead with redesigning the website to develop the user experience making this a perfect time to get involved and push the site's value in search.
"With such a powerful brand and valued content we can look to increase the prominence of Sporting Life in areas such as Google News and live sporting updates."
Director of Spike, Rob Powell, added: "We are pleased to be working with Sporting Life to help drive improvements from their organic search results.
"There is a huge amount of potential for Sporting Life in a fantastic, dynamic sector and we're really looking forward to helping them grow."