Agency roundup: Meteoric; Wolfstar; Ascensor; and more
X

Register for free to receive latest news stories direct to your inbox
Register
Marketing agency, Meteoric, is marking its second birthday with a new office, and a new digital marketing executive to grow the business.
The Ripon-based agency is also celebrating a turnover increase of over 100%.
Former PwC marketing director, Angela Brown, launched Meteoric in September 2018. The agency provides strategic and tactical marketing support to SMEs that are looking to grow but don't have the in-house resource to get moving.
Aiming for further growth this year, Meteoric plans to expand its team, while continuing to work with a network of local, trusted suppliers.
During the lockdown, when many companies were furloughing staff and laying off marketeers, Brown decided to invest in more talent and recruited Charlotte Maddison, a newly qualified graduate in the position of marketing executive to drive digital growth.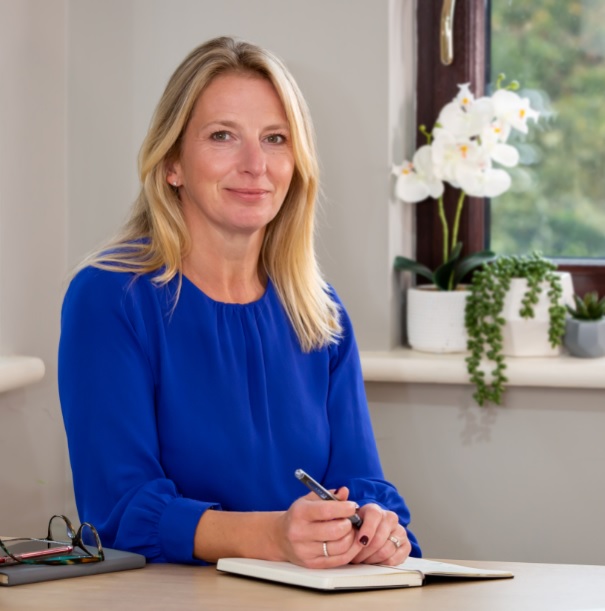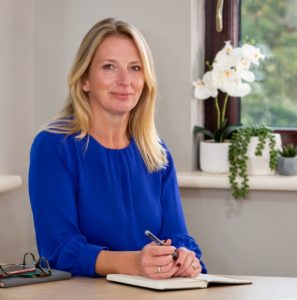 She has also recruited Katy Turner from PwC as a retained consultant to drive PR. Last month, Meteoric moved to a new office in Ripon to create a permanent base for the business.
Brown said: "I'm extremely proud of the rapid growth of Meteoric over the last year and the fantastic calibre and scale of our new client wins.
"There are so many fast-growing exciting businesses in the region with untapped talent and we want to help them achieve their potential and shout about their success.
"While Covid has challenged our business, it's also created opportunities for growth; gone are the days that you need to be a large agency in the city centre.
"Covid has radically altered mindsets; for leaders of many SMEs the thought of working with a virtual team doesn't seem daunting anymore.
"In this new virtual world, it means that small agencies like Meteoric based outsides cities can compete with much larger rivals."
In April 2019, Brown won a place on Natwest's Accelerator programme, which was a turning point for her and the business.
Over the last year, she has doubled turnover and been shortlisted for Newcomer of the Year at thebusinessdesk.com's Business Masters awards and Young Business of the Year for the Institute of Directors' Yorkshire and North East awards.
:::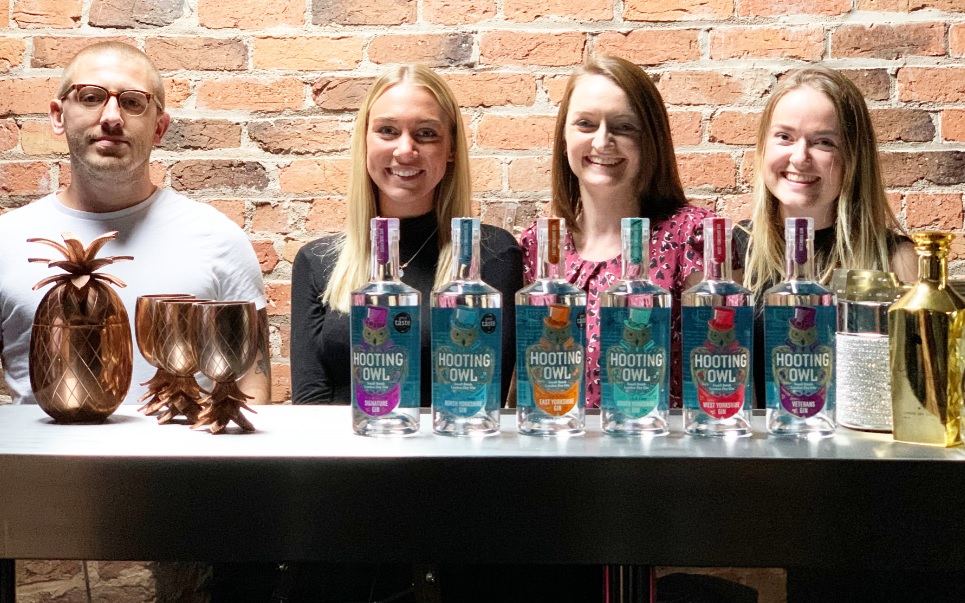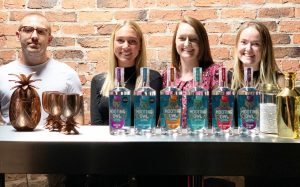 Leeds-based PR, digital, social, and creative agency, Wolfstar, has been appointed by a Yorkshire artisan distillery.
It has launched a marketing campaign for Hooting Owl distillery, which is based in Barmby Moor.
From the beginning of October, Wolfstar has created a three-tiered approach, comprising PR, social and creative, resulting in numerous highlights for the brand.
And the agency has been selected to lead the PR, social and creative arm of the distillery, creating two distinctive campaigns to position the brand as the go-to distillery for both gin lovers and white labelled products.
Wolfstar initially started working with Hooting Owl shortly after the pandemic hit as part of its Yorkshire Communications Collective.
The agency, which was set up in 2007, by Tim Sinclair, began the local initiative in April to support artisan food and drink brands across the region who were significantly impacted by the crisis.
The initiative included two months of pro-bono PR, social and creative services to help support the brand through the challenging months.
During that time, Wolfstar's in-house creative team undertook branding and design projects and has since updated the Hooting Owl Distillery's website which launched at the end of August.
Claire Lomax, director at Wolfstar, said: "We're over the moon to be partnering with Hooting Owl and we can't wait to elevate the premier Yorkshire distillery further as a top-quality range of hand-crafted spirits.
"Hooting Owl is the perfect client for Wolfstar as we have an office full of gin lovers so we're all extremely excited to build and watch this client flourish over the next couple of months."
Dom, M'Benga, owner and head distiller at Hooting Owl, added: "From day one, I have been impressed with Wolfstar's passion and energy.
"The team have already done a fantastic job on the website and I'm confident with the plans they have in place that I'll continue to see great results."
:::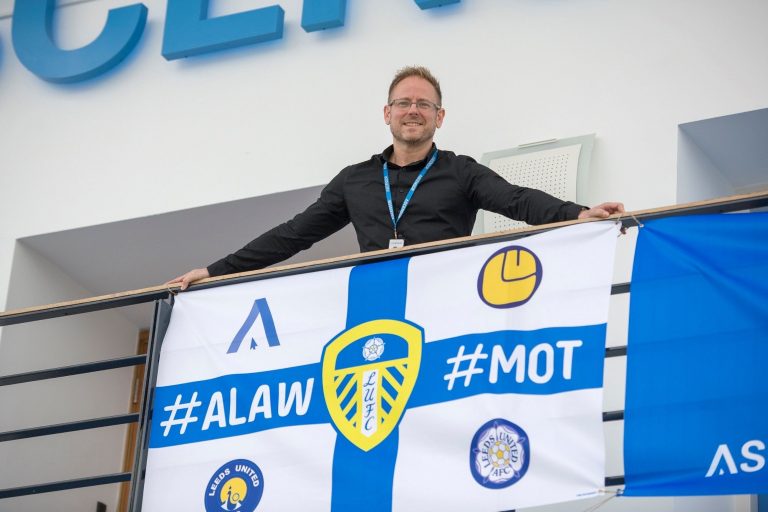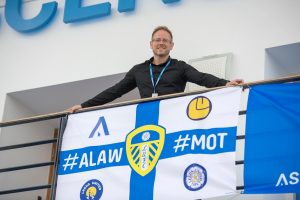 A Leeds-based website and digital marketing agency has increased its sponsorship of Leeds United Football Club, as part of its commitment to doing business in the city.
Ascensor has scaled up its sponsorship investment at Elland Road, to become a Platinum Digital Partner.
Ascensor's sponsorship investment includes pitch-side LED signage, providing valuable brand exposure during televised games.
MD Andrew Firth said: "As existing sponsors of Leeds United, we had already committed our sponsorship to the club as a Silver Digital Partner, before the club's recent promotion to the Premier League.
"As a lifelong Leeds fan, I'm thrilled by their promotion and what it means to the fans and the city.
"Their premiership place makes our business involvement with the club all the better, as our brand will now reach an even larger audience.
"Sponsorship is an excellent way for us to engage with fellow sponsors, fans, existing clients and new customers who will see the Ascensor's brand association.
"Leeds United is not only the biggest brand in our city, but a huge brand globally. Our increased sponsorship also helps us stand out amongst competitors, we're the highest profile digital agency associated with the club."
Stuart Dodsley, Leeds United's head of commercial, said: "Ascensor have been a long-standing partner and supporter of Leeds United and we are delighted they have extended and enhanced their sponsorship of the club for the 2020/21 Season.
"By upgrading to become a Platinum Digital Partner, they have increased their presence, to showcase their branding exclusively on the Club LED across the global platform the Premier League provides.
"We look forward to continuing our established relationship.
Firth added: "We serve clients globally and nationally but remain a Leeds-based company.
"We are an active player in the Leeds digital sector, and earlier this year we relocated to new premises, near the Elland Road stadium, in the commercial area of Gelderd Road.
"The businesses nearby, including the premium car dealerships, are all evidence of the improving fortunes of this part of the city. As a neighbour of LUFC, it was a natural choice to deepen our business links with them."
:::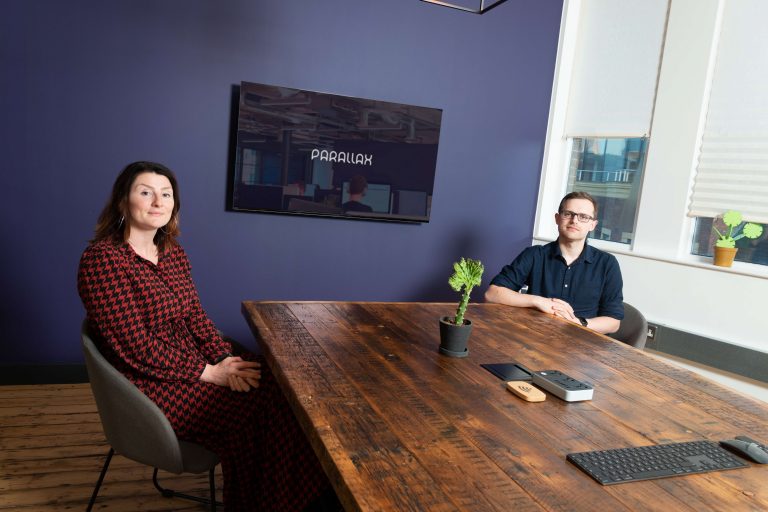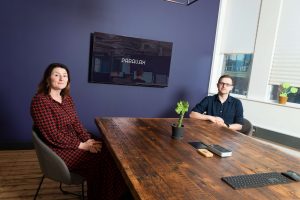 Leeds-based agency Parallax has made two senior hires to solidify the growth of its digital transformation offering.
Marie Leverton has joined as head of delivery from Delete, where she was previously project director, and Phil Leather has joined as head of marketing from Gusto Italian.
Leverton has 15 years' project management experience across a number of agencies, including a near eight-year spell as project director at Brass.
She has been brought on board to lead the delivery department, overseeing and managing project delivery across the entire agency.
Leather, who was named on the 2019 Restaurant Marketer & Innovator 30 Under 30 list, was previously head of digital at the restaurant group, Gusto Italian.
He will play a key role in developing marketing strategies for both new and existing clients, including the likes of Cauldron Foods, Citipark and The CPD Accreditation Service.
Andy Fitch, director, said: "Marie and Phil's arrivals in our management team give us a fresh perspective in our delivery and marketing departments.
"We believe these to be very astute appointments – two very experienced and smart minds that will help Parallax to take a huge leap."
Leverton said: "Parallax is a phenomenal digital transformation company with incredible tech talent and the ability to take on the most innovative product developments, including cutting edge IoT.
"I'm thrilled to be joining them at a key point in the next stage of their growth."
Leather said: "Parallax is an agency that I've admired for some time, so I'm delighted to be able to lead the department at this exciting point in its journey.
"We have a great team and client base already in place, and I'm looking forward to seeing how we can take it to the next level."