Show must go on as businessman converts storage unit into studio
A Barnsley businessman who travelled all over the world to stage live events before the Covid-19 outbreak is now inviting customers to come to him for virtual conferences and business events.
Andrew Pygott, director of Innovation Productions, has invested £200,000 in converting part of his warehouse in Barugh Green, Barnsley into a state-of-the-art studio for online event streaming.
The 645 sq ft facility features an 11m-wide high-resolution, interactive video wall, professional lighting rig, multiple-angle robotic cameras, digital sound, special effects and film technology.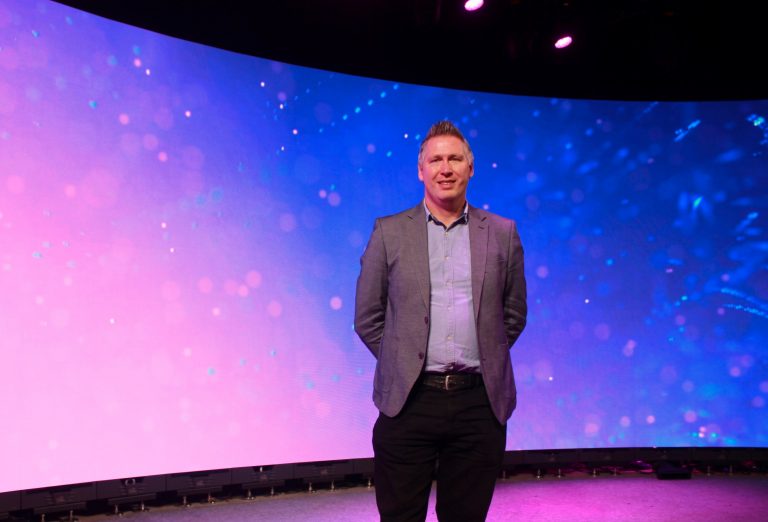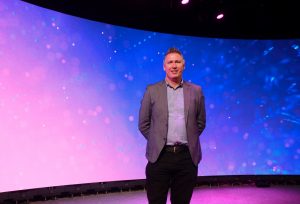 Pygott hopes the studio will attract bookings from businesses and organisations who are nervous about planning real world events in 2021 but would be happy to invest in safe online conferences, product launches, training and demonstrations.
He said: "Up to this year we have designed and delivered all our corporate, cultural and community events on location, taking our equipment and expertise out to hotels, theatres, venues and town centres.
"But nearly all that work disappeared in 2020 as a result of coronavirus and who knows when large-scale, live events will be back.
"But, our clients still need to keep connected with their employees, partners and customers.
"By offering virtual events with the same professional production values, we aim to help them plan ahead with confidence."
The team has already staged one major rebranding event in its digital studio at which a series of speakers and complex presentations were streamed to a remote audience of 7,000.
Innovation Productions plans to offer 'hybrid' events too, where there will be a small socially-distanced crowd in the room and a larger audience online.
Pygott anticipates online and hybrid events, alongside live events, will form part of the events market long after the pandemic has ended.
This development comes after a devastating year for business. Innovation Production's packed 2020 calendar of events disappeared at the start of the pandemic and the company's usual £650,000-plus turnover was slashed by 98%.
Pygott said: "We all know the impact of Covid-19 has had on the events and entertainment industry this year.
"I was three days away from flying to Texas to deliver a commercial event in March when it was cancelled, and the bottom fell out of our order book."
The company furloughed most of its staff at the start of the first lockdown and has since had to make some redundancies.
It also usually employs about 350 freelancers over a year – that figure has been reduced to none.
Pygott said: "We are determined to keep going and get people back to work as soon as we can.
"As we say in our industry, the show must go on. We need to adapt to ensure we can offer clients engaging, entertaining or informative events whether they are live, part-attended or shared entirely through the web.
"Our central UK location, transport links and the support we receive as a business in Barnsley helped us to develop our studio idea with confidence."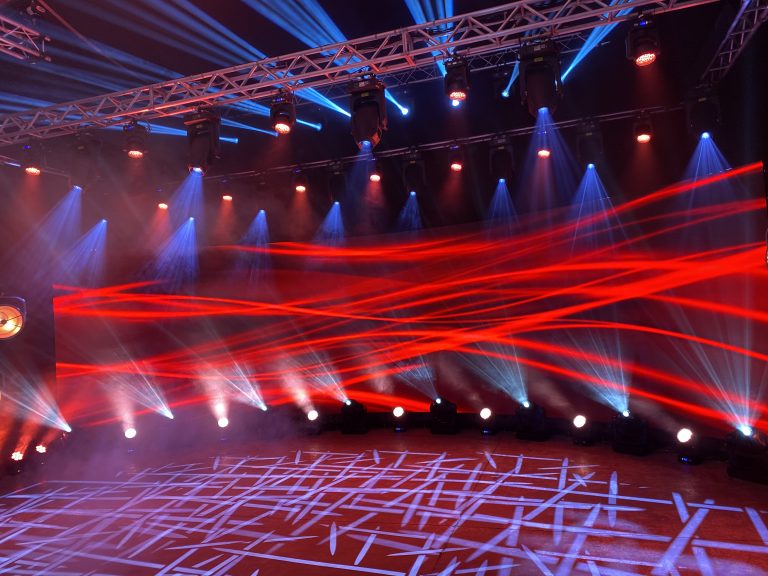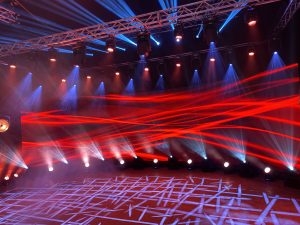 Councillor Tim Cheetham, cabinet spokesman for regeneration and culture, said: "It's great to see Innovation Productions reacting so quickly to the current climate and investing in a real alternative for its customers.
"We are committed to championing a culture of digital and tech innovation in Barnsley and wish them all the best with their virtual events production."
Innovation Productions celebrates 20 years in business this year having set up in 2000 supplying entertainment technology to cruise ships.
It developed into a full-service events production company delivering everything from outdoor music festivals to VIP parties and glitzy award ceremonies to family-fun Christmas light switch-ons.
Pygott said: "We were looking forward to marking our 20th anniversary this year – who could have anticipated what actually happened in 2020?"