Agency round-up: Brain Fuud; Fablr; Ponderosa; and more
Mark Bailey, former managing director at Cube3 digital agency, has joined new F&B specialist, Brain Fuud, as director.
Bailey, 39, will expand the new agency's virtual services adding digital expertise, and giving the business full digital design, build and marketing capabilities.
Brain Fuud, based in Leeds, was set up earlier this year by former Gusto Italian marketing director, James Newman, offering a subscription model virtual director service, providing SMEs with access to senior marketing resource on a flexible basis.
Bailey previously worked across key accounts including Revolution Bars, MOD Pizza, Bar Burrito, Gusto Italian, Merlin Entertainment, and BNP Paribas, where he headed up a 30-strong team of designers, developers and digital marketers.
Bailey said: "I'm very excited to be joining the business at an important time in its journey and growth.
"I can't wait to expand and develop the agencies brand, digital and communications offering and giving businesses the freedom to grow through our virtual services."
Brain Fuud currently works with partners Gusto Italian, Vaporetto Pizza, Evuna, and Whitelock's Ale House.
Newman, virtual marketing director at Brain Fuud, said: "Mark joining Brain Fuud catapults this business forward immeasurably. Having worked with him whilst at Gusto, I know, and appreciate, his incredible digital experience.
"Mark brings a colossal breadth of knowledge from 17-years in digital agency life working across multiple leisure and hospitality businesses, and alongside my in-house experience at board-level, it's a winning formula.
"The flexible, virtual director role is really proving its worth already. Vaporetto Pizza for example is enjoying +200% LFL growth in six months thanks to a programme of marketing strategy, digital marketing, and new tech installments."
Brain Fuud has recently expanded its virtual director services further to include a virtual PR & Communications director role, having formed a strategic partnership with Lorna O'Neill, ex head of external communications at Thomas Cook Airlines, and formerly director of public relations at Grosvenor House.
:::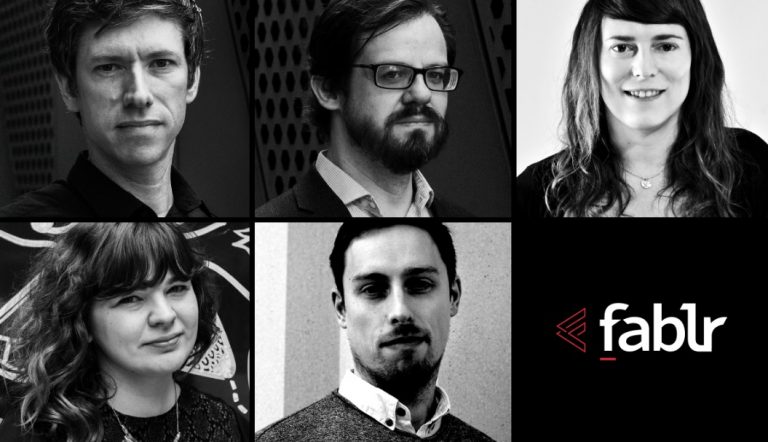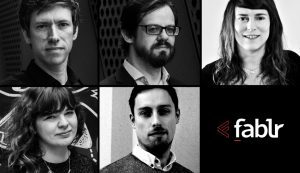 Fablr, a web and design agency with offices in Leeds and Manchester, has just re-launched the digital presence for East Street Arts.
East Street Arts is a Leeds-based arts social enterprise and charity that creates space for making art, social events and learning opportunities with the aim of making our cities a better place to live and work in.
The organisation already had a well-established visual brand identity, but its website was slow and outdated, and didn't engage people in the way they needed it to.
Working with the East Street Arts stakeholders, Fablr delivered a project that was visually exciting and would draw attention to their work with artists, local communities and neighbourhoods, and would highlight their service offering.
The Fablr team pitched for the work at the end of 2019 and the project began in 2020. There was a slight delay due to lockdown, but the finished website had a soft launch in June and is now fully operational.
Jon Wakeman, artistic director at East Street Arts, said: "In 2020 it has become vitally important for us to effectively communicate our work and our services to the artist and the wider community.
"The new East Street Arts website allows us to quickly and easily update content – ensuring people can find all of our news and information.
"Throughout the project Fablr made the whole process painless and prioritised keeping our wants and needs in at the forefront – which is especially important during such challenging times."
Philip Bennison, technical director at Fablr, said: "East Street Arts supports artists, arts organisations and local neighbourhoods and helps them to make their spaces more creative and exciting.
"We were delighted to work alongside them in refreshing and redeveloping their web presence so that it more accurately reflected their personalities and their mission."
Geoff Bretherick, creative director at Fablr, said: "The new design is clean, spacious and polished – with the odd visual quirk intentionally hidden within the layout.
"The idea was to provide a backdrop for the wealth of image and video assets East Street Arts had on offer without an opinionated look and feel getting in the way of the most important things – the artwork."
"One of the really important parts of the project was establishing the interconnectedness of the content. As East Street Arts engages directly with communities, there are many audiences to reach and multiple contexts for anything published on the website.
"When a user engages with a piece of content they can find more and more interesting topic-led articles and media, leading them deeper and deeper into the wealth of articles, blogs, editorials and other content pieces East Street Art are regularly publishing."
:::
Leeds-based digital marketing agency, Pondersoa, has recently welcomed an additional four people and is on the hunt for even more talent.
The latest appointments include two new hires in the social media team – Adeline Deseyne and Phoebe Kennedy.
Deseyne, 24, joins as a senior social media executive. She is originally from France but now lives in Leeds and joins the team from Search Laboratory.
She said: "Ponderosa appealed to me as they really do put creativity at the centre of everything they do and this makes all of the work we do more interesting and, as importantly, more effective for clients.
"It's also great to be working with such a big team as I can learn from so many fantastic experts in their field."
Also joining the company is 18-year-old Phoebe from Harrogate who is a social media apprentice. Her job is to support the wider team and also learn from them.
Richard Midgeley, MD of Ponderosa, said: "As well as doing fantastic work for our clients looking after our team and developing their skills is key to Ponderosa's success.
"We take our role in helping to build the future of the industry seriously and one of the ways we are able to do this is through our apprenticeship scheme."
The agency has also welcome two new account handlers – Jessica Corbyn and Will Greaves – to manage portfolios of clients including Lightico, Hisense and We Power Your Car.
Corbyn, 35, who is originally from Hong Kong has joined – from Golly Slater Consumer Brands – as an account manager. Will Greaves also 35, lives in Shipley and has joined from Punch.
Midgley added: "Both Jessica and Will come with great relevant experience and a passion for what they do.
"They have hit the ground running and, even in these strange times, fitted in with the team and our culture."
:::
Digital marketing agency Wolfenden, which is based in Leeds, has appointed Meghan Burton as operations director and Emma Barnes as senior data & insights strategist.
Burton joins from Epiphany (now Jaywing) where she was most recently production director, having also been the agency's director of SEO for over four years.
She joins the board in a newly-created position that oversees all production teams and output, playing a pivotal role in maintaining and elevating the quality of digital strategies for Wolfenden's clients, which include the likes of Seasalt, Kiddies Kingdom and Lakelovers.
She said: "I'm delighted to be joining Wolfenden in such an exciting phase for the agency.
"The clear talent and dedication of our team has been reinforced by recent growth in our client base, and I'm really looking forward to continuing working together to empower the team and clients to achieve even greater things."
Barnes also joins the now 31-strong agency from her previous role as senior analytics strategist at Edit.
Her role comes as the agency defines its approach to data and analytics, including the introduction of Google Analytics training and data analysis and consultancy.
Barnes said: "After nine years at Edit and Branded3, it was important to me to choose the right next step, and I'm confident that moving to Wolfenden is just that.
"It's been a wonderful experience joining such a down-to-earth and friendly team, who have clearly built such strong partnerships with their clients.
"Their refreshing approach to educating clients and supporting them to grow means that there is endless opportunity to use data and insights to fuel not just our search strategies, but wider marketing and business plans, too."
Wolfenden's managing director, Daisy Wolfenden, said: "We're so excited for Meghan and Emma to be joining us, these are two integral and strategic hires on Wolfenden's journey.
"Having Meghan join the board allows us to further reinforce our ethos of continuously striving for better, proactively shaping and evolving our agency skillset and services so we can be the best we can be, individually and as a team.
"We pride ourselves on being a transparent agency focused on bottom line results and now more than ever, there is a need for businesses to have a clear understanding of ROI and changing user behaviour.
"Emma's appointment develops our approach to this. Already, Emma has enabled us to mature our processes in analysing data and performance, which allows our clients to make quicker, more informed business decisions."