People: Team Humber Marine Alliance; Westfield Health; gunnercooke; and more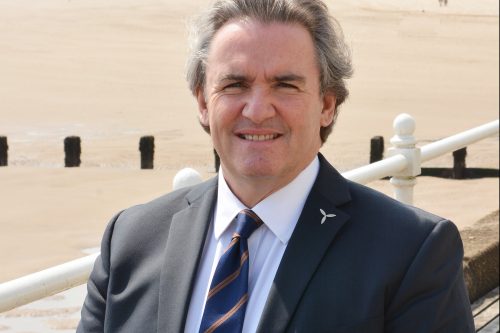 A Yorkshire maritime and offshore wind organisation has made new appointments to its leadership team following longstanding chairman and CEO Mark O'Reilly stepping down.
Team Humber Marine Alliance, which has become highly influential since its inception 25 years ago, has made Andrew Oliver chairman of the directors and Camilla Carlbom Flinn chairman of its advisory board.
O'Reilly took the chief role at the organisation in 2010 and will continue to sit on the board of directors, contributing to the future of the organisation, members of which include high profile international companies, along with national and regional supply chain businesses.
In an additional move, Iain Elliott, who is the chief executive of Humberside Engineering Training association, has become chairman of Team Humber's Maritime & Offshore Skills Group.
Oliver, a partner at Andrew Jackson Solicitors and a renowned specialist in shipping and maritime law, said O'Reilly deserved a public thank you for the impact of his work in championing the Humber.
He added: "Mark was highly active in the early days of offshore wind and played no small part in securing the investment of original equipment manufacturers to the region.
"He shone a light on the opportunities provided by the burgeoning renewables sector and has guided countless supply chain companies to take advantage, resulting in new energy and buoyancy, new jobs and the formation of a regional cluster."
Flinn is chairman of Immingham-based Carlbom Shipping and also holds regional Swedish and Finnish honorary consulate posts.
She said: "Spotting the potential to export the expertise developed by Humber companies in offshore renewables, Mark promoted the region at an international level.
"He ensured the Humber became the 'go to' destination for international delegations such as those from the US and South Korea who were eager to learn from us, particularly in setting up the local supply chain and liaising with major stakeholders.
"He also made Team Humber pivotal in helping the formation of specialist training providers to ensure local people developed the skills needed for the offshore wind revolution, and he has routinely lobbied Government to put our region high on their agenda."
Team Humber Marine Alliance recently opened an office in Scarborough to make it more accessible to maritime business north of the Humber and the supply chain inland towards York and Leeds.
The board is currently working to secure new growth in the maritime sector: in shipping, fishing and engineering, or to guide diversification into offshore wind support services.
:::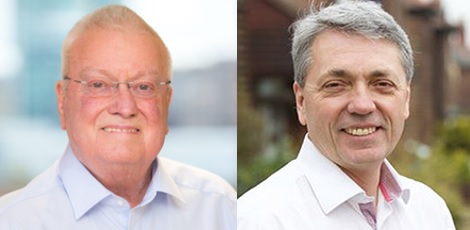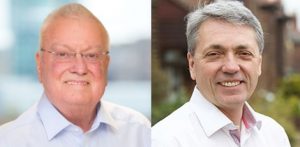 After 35 years at Sheffield-based Westfield Health, Graham Moore has stepped down as chairman, handing over to Steve Purdham to guide the corporate health and wellbeing firm through its next chapter.
Having joined as chief executive in 1985 followed by his appointment as chairman in 1995, Moore has been a leader at the organisation for over a third of its 100-year history.
He said: "Never in a million years did the lad from Darnall who failed the 11 plus think he'd  be retiring as chairman of one of Sheffield's most iconic company's after 35 years' service.
"I know the whole Westfield family will give Steve a warm welcome and continue to give him the support I've enjoyed for many years as Westfield heads into its new chapter."
During his tenure, the company introduced several market-leading initiatives, growing from a £5m local business to a £70m international company with 9,000 clients across the UK and Europe.
As chairman of the company's Charitable Trust, he has overseen the contribution of more than £15m to charities both national and local, including the new bay in the cancer and leukaemia ward at Sheffield Children's Hospital.
Moore will continue with his charitable work, most notably with the British Transplant Games for which Westfield Health has been a sponsor for over a decade.
Purdham is a familiar face both in the entrepreneur community and at Westfield Health.
Having founded several technology companies, including a FTSE 250 company and one of the UK's first "unicorn" internet businesses which at its peak was valued over £1bn, Purdham has won many prestigious business awards including Technology CEO of the Year and Technology Entrepreneur of the Year.
He first started working with Westfield Health in 2015, becoming a non-executive board member in April this year.
He said: "I'm daunted, humbled, proud and excited to become custodian of the next chapter of this great company.
"Working alongside Westfield's leadership team, I'm looking forward to helping guide the team to meet our aspirations so we can make even more of a difference to our customers, colleagues and the communities in which we live and work."
Westfield Health's CEO, Dave Capper, said: "With no shareholders, the Westfield Health Board have a vital role to play in helping guide us on our mission to make a healthy difference.
"Both as CEO and later as chairman, Graham played a pivotal role in shaping Westfield Health into the company it is today, and he'll be sorely missed.
"They're big shoes to fill, but with Steve's experience – both in business and at Westfield Health – I'm excited to work together to help Westfield thrive for the next 100 years."
:::
Challenger law firm, gunnercooke, has bolstered its roster of partners with another 17 hires over the autumn months. The newest senior lawyers take the number of recruits up to 40 in 2020.
The new joiners include London banking & finance partner, Paul Harrison, who moves to the firm from Taylor Wessing, and corporate partner Rebecca Holden from DLA Piper.
Wolfgang Richter also joins to head the business's first overseas office in Berlin.
Siddique Patel brings his expertise in Islamic matrimonial law, joining the family law team with Michelle Camacho.
The firm has seen another boost to its Yorkshire office, including real estate partners Marc Warren and Rachael Wilson, and corporate lawyer David Arundel.
Other autumn hires include property litigation expert Paul Pinder, Victoria Sherliker, a Private Equity specialist, intellectual property lawyer, Rachel Pearse and real estate lawyer, Michael Shaw.
Corporate lawyers Richard Barnett and Simona Falticeanu also join the growing team, as well as dispute resolution partners David Breslin, Philip Rubens and Simon Colledge.
Co-founder, Sarah Goulbourne, said: "The last few months have been extremely strong for recruitment at gunnercooke.
"We now have over 225 partners at the firm covering a huge range of practice areas and sector expertise.
"Our newest partners significantly bolster our Yorkshire team and we've also welcomed our first German lawyer to the firm."
:::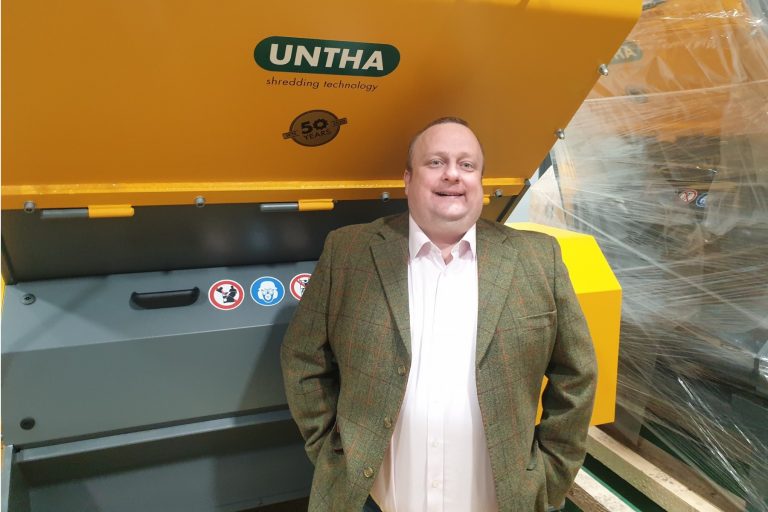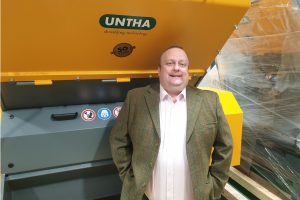 Rob Andrews – a prominent name in the waste and recycling industry, specifically in alternative fuel production – has joined Boroughbridge-based UNTHA UK as sales manager for the north.
The move sees his 21-year career coming full circle with a return to the machinery sector, where he will once again deliver transformational change for clients.
Perhaps most well known for his role as material manager at Stobart Energy, Andrews has a wealth of board level experience.
He has been at the forefront of the RDF, SRF and biomass markets since 2012 – particularly when it comes to European trade – and was the first UK biomass operator to import recycled fibre into the country under TFS regulations.
In more recent times he also specialised in the conversion of niche complex wastes, which saw him design and build the UK's first processing plant to handle LDPE contaminated blood plastics.
He has held technical sales and product support roles within a number of engineering firms.
Andrews will now be responsible for the development of application wide turnkey UNTHA shredding solutions, for customers throughout the north of England and Ireland.
He said: "I am truly passionate about using my engineering acumen to drive change within the resource environment.
"My contractual and commercial experience encompasses everything from pre-sales technical design to operational delivery – not to mention the long-term optimisation of processing lines and market opportunities, to maximise return on investment.
"I've personally run UNTHA equipment for a number of years, so I believe I have an almost unique perspective when it comes to interpreting customer requirements, and helping them build their business case for a system."
UNTHA UK's managing director Marcus Brew added: "To recruit someone with Rob's level of strategic experience is a real coup for UNTHA UK, but at the same time reflects the ambitions we have as an organisation.
"From supporting disruptive environmental start-ups to some of the world's most high-profile blue-chip brands, we're here to change the face of what's possible within the resource sector.
"Whether organisations come to us with only a glimmer of an idea – or even a waste challenge that they think can't be solved – we're here to work that through with them."