£61m shopping spree as property investor seeks higher yield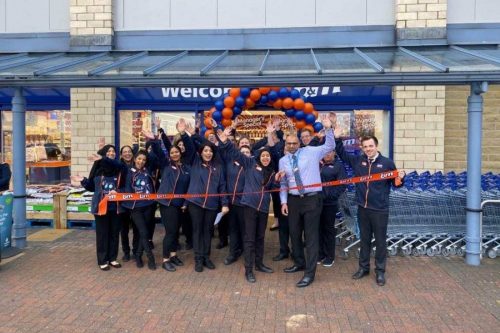 Property investor LXi REIT has been on a £61m shopping spree, buying 13 properties from five sellers, and increasing the group's portfolio yield.
Earlier this month it sold a large site in Corby, Northamptonshire, for £68m. The average yield from the purchases announced today of 5.7% is "materially higher" than both the 4.45% exit yield and the group's latest portfolio valuation yield of 5.1%.
Nine of the 13 properties purchased are in the North of England, from Blackpool to Berwick, and are all food and discount stores.
They include Co-Op foodstores in Blackpool, Sandbach, Southport and Wallasey and a Waitrose supermarket in Poynton, Cheshire.
In Yorkshire it has bought two discount stores in Bradford, which are let to The Range and B&M.
In a statement, LXi REIT said: "The acquisitions reflect the Company's yield-disciplined focus on smaller sized foodstores which are currently the primary focus for our grocery tenants being right-sized for their preferred product range, but also offering online fulfilment through either or both of home delivery and click & collect."
The acquisitions are let or pre-let on long, index-linked or fixed uplift leases with low current rents, averaging £14 per sq ft, and low capital value pricing, averaging £230 per sq ft.