City Briefs : ITM Power and Gateley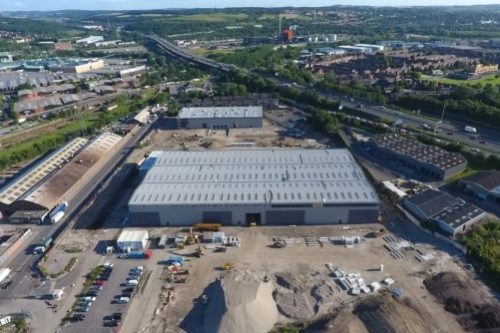 Energy storage and clean fuel firm, ITM Power, has formed a partnership with Optimal Group, a leading sustainable energy solutions provider in Australasia, to support sales activity in Australia.
The agreement means Optimal will provide long-term commissioning, operation and maintenance support which enhances the Sheffield-based firm's capabilities across the region and will support its ambitions to pursue "much larger multi megawatt systems across Australia".
Today's announcement re-enforces something Andy Allen, finance director at ITM Power said late last year at a webinar by TheBusinessDesk.com and international law firm CMS that the business saw "a good chunk of [its] market as being export".It also demonstrates how the business which recently launched a gigafactory in Sheffield, is gearing up its international operations to be ready to deploy industrial scale systems.
Alongside the deal the firm has also received a purchase order from Optimal for an electrolyser system to be used in a hydrogen microgrid project in Tasmania which is being supported by the Federal Government's Blue Economy CRC programme.
Dr Neil Thompson, managing director of ITM Power, commented: "Our agreement with Optimal further enhances our project delivery capability, after-sales service and spare parts support across Australia which will be key to the deployment of industrial scale systems."
Craig Dugan, CEO of Optimal Group, added: "Optimal is delighted to become ITM Power's partner in Australia. Our focus is on sustainable energy and we know that green hydrogen will have a major role to play in the transition to a lower carbon future. Australia's ambitions to reduce its carbon emissions means that we, and ITM Power, are in the right place at the right time."
:::
Law firm Gateley, which has operations in Leeds "strong" first half results with profits rising despite a fall in turnover.
Profits at the firm rose by almost 10% to £6.1m, with the firm stating that the "sharp reduction" in activity levels during the early part of the six months to 31 October were mitigated by a continuing upward trend in the rest of the period.
It states that as result of its latest figures the firm is entering the second half of its year with a sense of optimism and confidence which is backed by its "diversified and resilient business model".
Rod Waldie, CEO of Gateley, said: "I am delighted with the Group's excellent operational and financial performance during H1 21."
He added that the firms broad service lines and successful M&A strategy, were "deliberately designed to provide resilience, the value of which is demonstrated in the Group's H1 21 performance".
Looking ahead he explained: "Legal and consultancy businesses are working closely together to attract new work, in a manner that differentiates Gateley and which is becoming increasingly attractive to clients."
Most notably Waldie said that the business strategy remains to "continue to acquire complementary legal and consultancy services" as it looks to expand the business and further enhance its resilience.