Development firm relaunches following strategic sites acquisition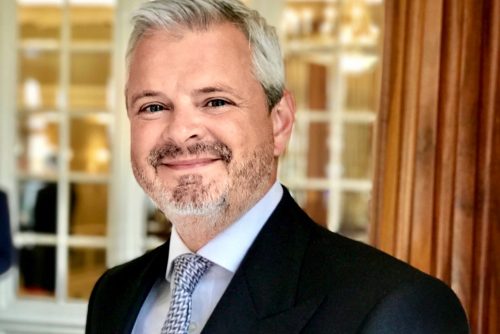 York-based Grantside, a property development company spearheaded by Steve Davis, is re-launching for 2021.
First established in 1993, Grantside has a track record of delivering development schemes in the commercial, residential and industrial real estate sectors across the UK, worth a total of over £750m.
The company has recently bought two strategic sites in Sheffield city centre and is involved in a joint venture in York city centre, with other acquisitions and joint ventures in the pipeline.
The company says its new approach will centre on quality placemaking developments which will enhance local communities.
Each development will also have a strong sustainability focus, targeted towards achieving Net-Zero Carbon.
The relaunch is borne of Davis's personal experiences in recent years, travelling the world to summit some of its highest and most challenging mountains as he has found his passion for high altitude mountain climbing.
Davis, MD of Grantside, explained: "After a brief hiatus and period of reflection, I am relaunching Grantside with an emphasis on creating spaces and places for people to live, work and thrive.
"My personal journey has shown me just how fragile the world is and how important it is to develop an environmentally responsible and sustainably way.
"For me, financial rewards take a back seat and I am investing in this country's future for generations to come."
"I'm hugely excited to be embarking on this new period in the Grantside story and being at the forefront of a step change in the development sector, as we all look to create spaces and places which will look after our planet while meeting the needs of a diverse, growing population."
During 2021 Davis will be attempting to climb both Mount Everest and K2 in the same year. He has recently ascended the eighth highest mountain in the world, Manaslu, in the Nepal range of Himalayas.
Grantside is now working on prominent commercial and residential sites in Sheffield and York.
It also has a range of joint ventures in place and is actively seeking further sustainable regeneration opportunities across the UK.