Contract wins fuel growth at architectural practice
A Sheffield-based architectural practice is managing to expand, despite the challenges of three national lockdowns.
Race Cottam Associates, which was established 27 years ago by Peter Race and David Cottam, currently employs 28 people encompassing architectural trainees, architectural technologists, architects, BIM specialists, interior designers and practice management/HR support staff.
The business is now working on schemes across Yorkshire, the Midlands and London and has been awarded three major bid contracts since the first lockdown.
These include:
A £16m SEN school and supported housing in Hessle, near Hull with Interserve Construction;
A world-class Resource Recovery facility for North London Waste Authority;
A research robotics facility for the Global Institute of Safe Economy at the University of York.
Business development director, Pauline Lake, said: "Obviously these project wins have had a major impact on the business, giving us a renewed level of security but also the confidence to recruit, and we've employed three new members of staff as a result.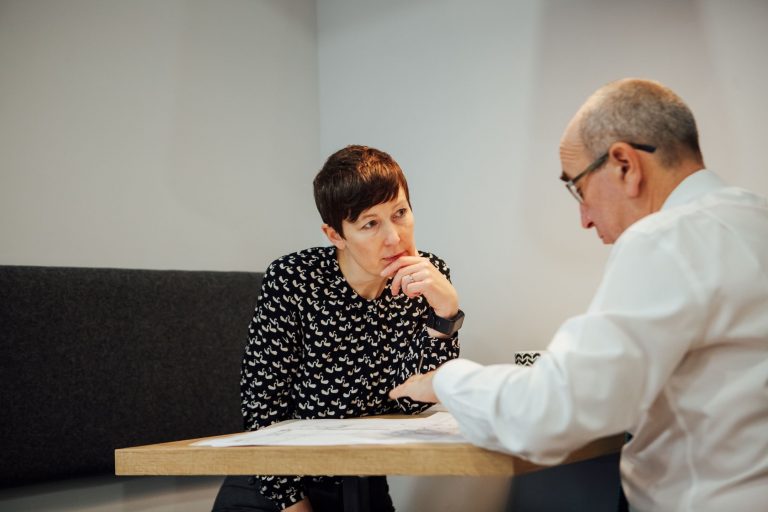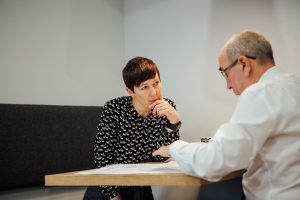 "Looking ahead, we're cautiously optimistic. The regional market has shown some resilience and an appetite for development, especially in the industrial, civic and public sectors.
"We're in a strong financial position and are on track to certainly meet, if not exceed, our growth target.
"We plan to continue adding to our skillset by building our interior design portfolio and early conceptual design work, as well as explore potential further expansion in the South East. The future is certainly bright."
In 2018, a new board of directors was appointed for the business, comprising managing director, David Speddings; business development director, Pauline Lake and design director, Laurie Cottam.
Cottam said: "Both my father and Peter are extremely knowledgeable, sociable men with warm and welcoming personalities.
"This personal and professional combination served the business well and it quickly developed, winning several accolades and earning a reputation as a friendly company to work with and for.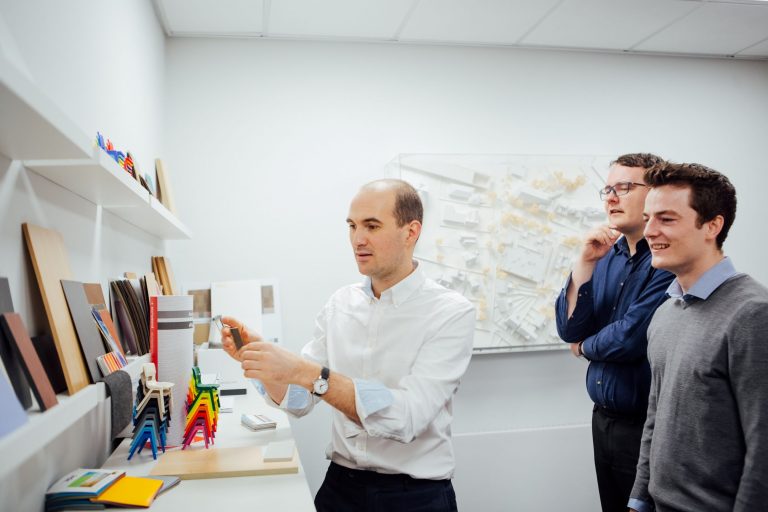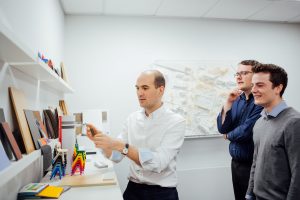 "We've continued to promote this ethos and believe it, coupled with our collaborative approach, is the overarching reason we've been so successful for almost three decades."
Speddings added: "Since Laurie, Pauline and I have been in place, our ambition has been to grow organically and sustainably whilst attracting the best talent and projects.
"Very quickly, we made the decision to relocate to Sheffield city centre to improve not just our overall visibility but also to be better connected, which is literally the case as there is a tram stop outside our office!
"This approach has proven fruitful and resulted in us expanding our portfolio."