City briefs: Harworth Group; SimplyBiz; and more
Property business Harworth Group says it has managed to deliver a strong operational performance in the second half of the year, despite Covid-19 restrictions.
In its trading update for the year ended 31 December 2020, the Rotherham-headquartered company adds it has seen resilient demand from its customers for its serviced land continue throughout 2020.
In the final quarter, over 55 acres of serviced land comprising 669 residential plots and 41,800 sq ft of commercial space were sold for a combined consideration of £33.6m, ahead of or in line with their 31 December 2019 book value.
Harworth notes these sites are "fundamental" to supporting ongoing regeneration through the delivery of new homes and jobs.
The business also completed land purchases totalling over 117 acres for a combined consideration of £7m and entered into two Planning Promotion Agreements.
These transactions grew its substantial long-term land pipeline, which as of 31 December 2020 stood at 30,668 residential plots and 27.3m sq ft of employment space (30 June 2020: 30,132 plots and 25.4m sq. ft).
And the Group made continued progress on planning applications meaning that as of 31 December 2020, sites with over 1.2m sq ft of employment space and over 2,500 residential plots were in the planning system awaiting determination.
Harworth says it remains well capitalised, with net debt of £71.2m (30 June 2020: £69.2m).
Lynda Shillaw, chief executive, said: "There is still some way to go to get back to a normal business environment in 2021.
"Through what we have achieved in 2020, Harworth has already shown its resilience and we continue to progress schemes across our portfolio, remaining well-positioned to deploy our skills and scale to deliver growth and sustainable long-term shareholder returns.
"We are currently undertaking a comprehensive review of the business to ensure that we optimise the returns from our portfolio (including our pipeline) and deploy appropriately our expertise to capitalise on opportunities in the residential and industrial markets.
"This will build on our existing strengths and the key attributes that have positioned us to succeed."
:::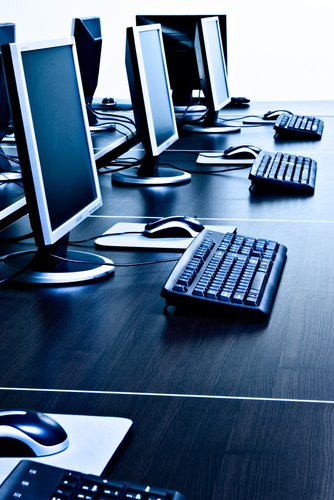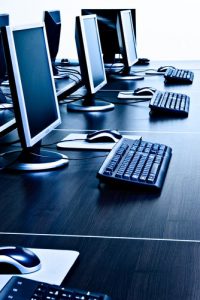 SimplyBiz, a provider of Fintech and Support Services to financial advisers and financial institutions, has reported revenues of £61m (2019: £63m) in its pre-close trading update for the 12 months ended 31 December 2020.
The Huddersfield-based firm has also recorded a strong adjusted EBITDA margin – 28.3% (2019: 28.3%) with its net debt reduced – to £19.5m (31 December 2019: £27.0m).
Its Board remains confident of the ongoing profitability, growth prospects and strong cash generation of the company's core business.
The Group intends to publish its Full Year Results statement on 16 March 2021.
Matt Timmins, joint CEO of The SimplyBiz Group plc, said: "We are delighted to have delivered a resilient trading performance in a challenging year, demonstrating the robust nature of our core revenues and an ongoing improvement in the quality of our underlying earnings, offsetting an expected reduction of valuation income in the period.
"Throughout 2020 we have continued to accelerate our digital strategy, grown our core customer base, and delivered exciting new services which will further improve our quality of earnings, margins and cash generation in the future.
 "We are confident that the Group is in a strong position and is moving forward with agility and pace."
:::
Getech, which provides data, knowledge and software to the energy industry, has signed two exclusive strategic partnerships.
It says these position the business at the forefront of work to establish a national network of hydrogen generation, storage and retail hubs.
Getech, which is based in Leeds, has agreed a partnership with H2 Green Ltd, which is focused on establishing a network of large-scale hydrogen generation, storage and refuelling hubs to support public and commercial transport fleets.
It will leverage its own expertise through the application of complex geospatial analytics to help H2 Green locate and build a network of hydrogen hubs.
The deal includes an exclusive option for Getech to acquire H2 Green for total consideration of up to £1m.
Getech and H2 Green's work has advanced significantly with the signature of a Memorandum of Understanding (MoU) between H2 Green and SGN Commercial Services, which is a part of the SGN Group, one of the UK's largest gas network operators.
The MoU focused on the regeneration and redevelopment of SGN's extensive land portfolio to create green hydrogen hubs to facilitate hydrogen generation, storage and retail for buses and HGVs.
An initial focus list of 30 potential hydrogen hub locations has been agreed.
In a UK first, the parties are also exploring the feasibility for green hydrogen, which would be produced on site, to be stored in redundant gas holders.
Jonathan Copus, chief executive officer of Getech, said: "The hydrogen economy is an exciting growth area where we see material potential to apply Getech's geoscience and geospatial expertise in work for existing and new energy customers.
"We are therefore delighted to be using our core skills to support the creation of a national hydrogen infrastructure. The signature of an exclusive strategic agreement with SGN stands as testament to the success of our collaboration with H2 Green.
"The opportunities for our skills and technologies to generate revenue whilst supporting the decarbonisation of the transport sector are significant.
"Getech's option to purchase H2 Green is illustrative of the ambition, scope and materiality of the Group's zero-carbon business development activities.
"This option provides Getech shareholders with a potential path to capturing transformative asset value, and this is a commercial model that Getech is exploring in other areas of its energy transition work.
"This work also demonstrates Getech's adaptability and our focus on the broader hydrogen economy including the potential to apply our geoscience expertise to challenges associated with carbon capture and seasonal hydrogen storage."