Homegrown enterprise takes baking world by storm
A Leeds baker who launched an online brownie business during the first national lockdown as a hobby, has become so successful she is now working round the clock to keep up with demand.
Savannah Roqaa, known as "The Savvy Baker", set up her business from her own home kitchen in Roundhay as something to do during the first lockdown.
Within a few months, she has grown it into an expanding online business, with six full-time staff and celebrity clients such as Leeds and England player Kalvin Philips.
Roqaa, 24, formerly a makeup artist developed her love of baking while looking after children in her most recent role as a nanny.
She said: "Initially I worked from home, but right from the off I was baking 30 to 40 boxes of brownies a week, so quickly outgrew my kitchen.
"I have lots of friends in the nightlife industry, so they kindly let me use their premises to bake from."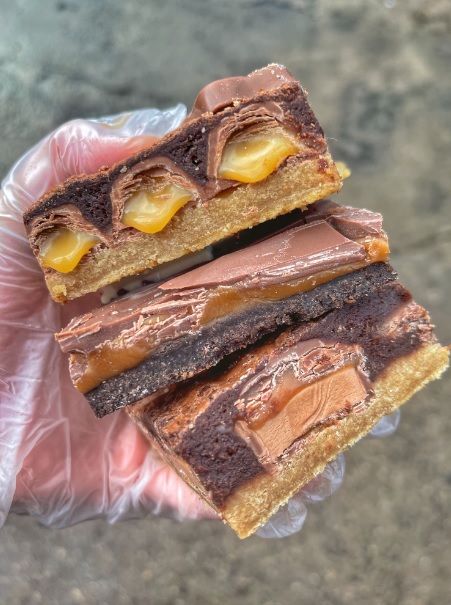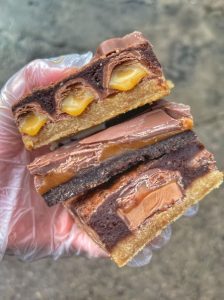 Helped by the power of Instagram, within six months the business had grown rapidly, amassing over 25,000 followers.
The Savvy Baker now posts out over 500 boxes a week, has moved to commercial premises and employs up to six staff, ranging from assistant bakers, packers and drivers.
Most of the workers are friends from the hospitality industry who had lost their jobs due to COVID-19.
Roqaa's older sister, Tia, another entrepreneur who also runs an online business, Rocca Box, was a massive inspiration.
Savannah Roqaa said: "I watched my older sister set up her own online business and admired her dedication and drive.
"What started as something to make my friends happy in lockdown has now turned into a full-time business. I'm super grateful for the success I have achieved to date."
Last weekend The Savvy Baker staged its first-ever pop-up store on Street Lane and within 90 minutes had sold out of 1,000 brownies
As well as developing the online side of the business and increasing production to meet demand, Roqaa's long-term ambition is to stage 'pop-up' events all over the city and hopefully the UK.