Agency roundup: Wolfenden; The Partners Group; Creode; and more

Digital marketing agency Wolfenden has been chosen to help increase the brand awareness and profile for live-in care company Elder.
Following a competitive pitch process, Elder chose Leeds-based Wolfenden to help the company build brand authority and gain more market share, with an organic-led strategy.
Elder specialises in live-in care – a service which has seen a significant uplift in popularity in the past year.
Senior brand manager for Elder, Kate Dunning, said: "We were thoroughly impressed with Wolfenden's fresh-thinking and approach during the pitch – this was no mean feat as it was a process that was conducted entirely remotely.
"Their strategy was completely aligned with how we want to grow and position the Elder brand and we were particularly pleased that they were offering an approach which would seamlessly integrate with our team here, working in partnership with us to maximise and elevate what we already have in place.
"We've no doubt their specialists can support us in leveraging the current demand and indeed future opportunities, supporting us on our life-changing mission to fundamentally change what it means to grow old and helping us make the complexities of the care system easier to understand and more digestible."
Wolfenden managing director, Daisy Wolfenden, added: "Elder has already built a strong positioning in the sector and that's evident in the fact they are one of the UK's leading live-in care agencies.
"So our approach is focused on optimising and re-focusing what's already in place to reach an even wider audience and build visibility for specific searches and intent.
"It's always been an integral part of our new business strategy to partner with clients that match our ethos and values, as well as companies we genuinely have an interest in, so with plenty of personal and professional experience in the care field, we know we can achieve fantastic results together for Elder."
:::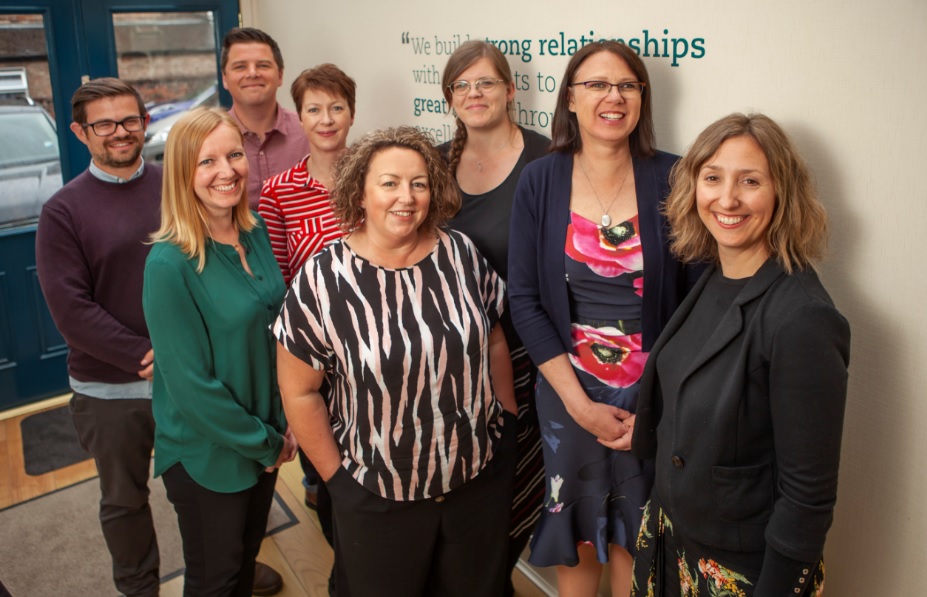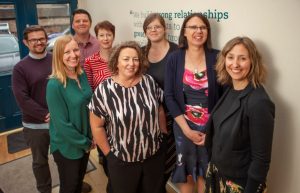 York PR and digital agency The Partners Group has started the year with a hat-trick of new client wins.
The firm has been appointed by structural warranties provider Homeproof, engineering tools and accessories supplier Cutwel and creative video marketing agency Inkblot Films.
The Partners team is helping to raise the profile of Catterick-based Homeproof and build a digital marketing infrastructure following a rebrand.
They are working with Cleckheaton-based Cutwel to shape messaging as the business prepares to expand into new markets ahead of its 25th anniversary year.
While Inkblot Films, in York, has appointed the business-to-business agency to help develop its online presence and wider business profile.
Adam Gillard, managing director of Cutwel said: "We've been impressed with the Partners Group's strategic approach which has helped us to clarify our market positioning and future growth strategy.
"They have provided a good mix of strategic thinking backed by down-to-earth advice and solid hands-on support."
Partners Group director, Monica Green, said: "It's been a busy start to the New Year with lots of new business enquiries.
"It demonstrates the continued confidence of Yorkshire companies to invest in their PR and digital activity, and to ensure they are communicating effectively to grow their businesses.
"It's fantastic to be working with such a diverse range of companies and across such varied industry sectors, and we're looking forward to putting our skills to good use to deliver great results for them."
:::
Leeds and London-based digitally integrated agency, Creode has invested £50,000 into ethical marketplace start-up, Generous APE, which launched last month.
Aiming to have almost 200 ethics-first brands signed up within the next 12 months, Generous APE will have a huge digital focus as an online platform, with all partners supporting the company's three sustainability pillars of animals, people and the environment.
Brainchild of Hugo Empson, the business has ambitious plans to tackle the perception that fast fashion is always in conflict with the environment.
Empson said: "We want to create a community that shares in our passion for sustainable fashion and the planet.
"These have previously struggled to work in total harmony, but we believe retail can evolve and be beneficial to our planet, and we are determined to drive this forward with the right team in place.
"And thanks to investment such as this from like-minded people, we are on track to build a robust platform to take fashion in a brighter future."
Philip Crampton, director of strategy at Creode, said: "We loved the concept straight away and believe the need for an ethical retail platform that cares for the environment has never been more pressing.
"This, coupled with an immediate challenge to employ some of our core skills, whilst giving a voice to up to 200 ethical style and fashion brands and helping consumers navigate this often complicated arena, made it a fairly quick decision to invest in the business.
"The site we've built provides a great platform for smaller brands to reach a new audience, without the need for additional development or admin work."
In addition to building and designing the online marketplace, Creode has also been commissioned to develop the Generous APE proposition and brand, as well as delivering the digital marketing strategy and execution to consumers and brands.
:::
PrettyLittleThing, part of the Boohoo group, has appointed Rise at Seven as its retained search and digital PR agency to support ambitious growth plans across UK and US markets.
Rise at Seven was founded by Carrie Rose and Stephen Kenwright 18 months ago as a disruptive search-first agency.
It now employs a team of 59 staff from its headquarters in Sheffield and London, and plans to open additional premises in the US due to a string of new client wins overseas.
Rise offers SEO, content marketing and creative services to clients across the globe including GAME, PlayStation, Made.com, House of Fraser, GoCompare, Parkdean Resorts, Career Builder, Cath Kidston, Lifestyle Sports, Club Med and more.
The Boohoo group sales reached £660.8m in the four months up to December 31, 40% up in total on the same time in 2019. UK sales were 40% up too, while US sales were 52% ahead.
In May 2020, Boohoo took full ownership of PrettyLittleThing by buying the remaining 34% minority stake. A month later Boohoo Group acquired Oasis and Warehouse after buying Karen Millen and Coast the previous year.
Matt Holmes, head of digital marketing at PrettyLittleThing, said: "We were looking for an agency that mirrors the PLT approach, and Rise at Seven are exactly that.
"We have watched Rise at Seven shake up the search industry in the last year, and as soon as we could, we signed them up as an agency partner.
"Their creative approach to SEO and digital PR is what has attracted us to them and they've already proved the value they bring to us in fuelling digital growth for the PLT brand internationally."
Carrie Rose, founder and CEO of Rise at Seven, said: "Myself and all risers are extremely excited to be working with PrettyLittleThing UK and US.
"I wrote a list of dream brands that I wanted to work with before I die, and PLT was at the very top of that list.
"Working with global brands, or brands that want to go global, is what we do best, and we were attracted by PrettyLittleThing's ambitious growth plans.
"We believe the vision of Rise at Seven and PLT aligns, forming the perfect partnership to do incredible work."