Agency roundup: Tall; Jaywing; We Are Awesome; and more
X

Register for free to receive latest news stories direct to your inbox
Register
Despite the turbulent year, Leeds-based digital agency Tall has achieved continued growth through both existing clients and new business wins such as Provident Financial Group, CR Smith and Yorkshire Building Society.
Its success has resulted in three new hires to the team with more recruitment planned.
Ed Jones joins as a senior digital designer alongside Rob McCrorie as junior digital designer.
Jones comes with eight years of industry experience working with a wide variety of global brands.
This includes Adidas, The North Face, Netflix and the RSA, producing an extensive range of digital outputs, through conception, art direction and design.
Meanwhile, Hayley Leeson previously at IMA has joined the client services team as senior digital account manager.
Leeson has several years' experience in client services and working closely with brands such as Reebok, The Inkey List and Ideal Standard. She brings impressive business insight to help maximise the firm's digital offerings.
She said: "From the start, I really connected with Tall's curious approach and long-standing client relationships.
"I'm excited to now be part of such a dynamic team that is continually pushing what digital can be and do for a client."
Creative director and founder of Tall, Guy Utley, said: "During such a tough year we never expected to have our best year on record and we put this down to the great relationships we currently have, the client wins we have achieved and our team's continued hard work to hit expectations and be as useful as possible to our clients during these hard times.
"This has meant that we needed to grow the team to support our growth."
:::
Leading hot tub manufacturer, Jacuzzi, has appointed data-powered integrated agency Jaywing as its SEO partner for its UK operations.
As part of the brand's strategy to begin implementing marketing at a local, rather than international level, Jacuzzi turned to Jaywing to enhance its SEO performance in the UK.
Through technical SEO and digital PR, Jaywing's data science, technology and digital marketing experts will work with Jacuzzi to leverage the company's heritage, as well as help to distinguish it in an extremely competitive market.
Jaywing will also work to increase Jacuzzi's visibility across its target audiences, to provide insight into the buying journeys of the various customer segments.
Chris Curtis, digital manager for Europe, the Middle East and Africa at Jacuzzi, said: "We're thrilled to be working with such an experienced agency.
"In the pitch stage alone, Jaywing delivered more insight than we'd seen over the previous 12 months put together, so we're excited to see how their data-led approach helps us to grow.
"As pioneers of the industry, our main ambition is to keep providing the same high-quality, life-improving products to our customers that we have for the last 60 years.
"We're looking forward to using Jaywing's expertise and data to help us reach the right people and continue to deliver our unique experiences."
Andrew Fryatt, CEO at Jaywing, said: "We are absolutely delighted to be partnering with Jacuzzi.
"We have the knowledge, experience and tools to help Jacuzzi grow through efficient and effective SEO activity.
"Having gone through a competitive pitch process, we're excited to begin working with such an innovative brand, so they can focus on what they do best."
:::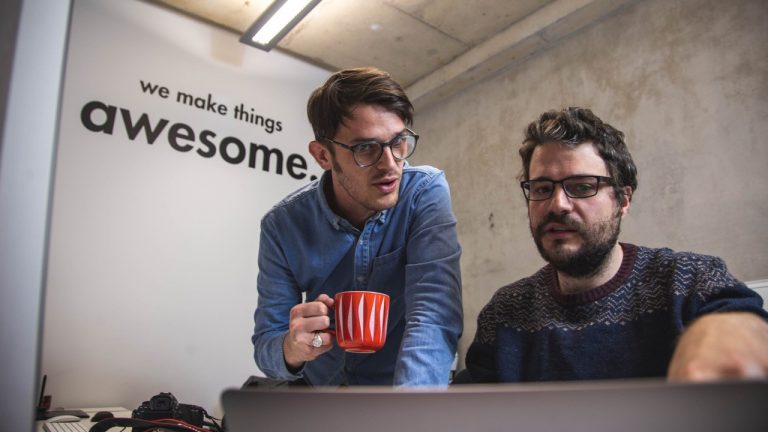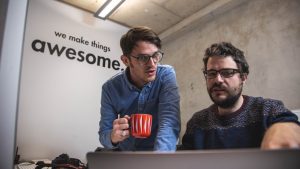 A Barnsley-based creative agency which sought to showcase the artistic talent within its home town intends to use its skills to support new entrepreneurs in the region.
Graphic designer Dan Rose launched creative agency We Are Awesome in 2016 when the marketing agency he worked for closed its doors.
During his time at the agency, Rose met his future business partner Chris Endcliffe. As Rose embarked upon his new business venture, the friends kept in touch and by 2018 they decided to join forces.
As Rose concentrated upon helping their growing client base to stand out from the crowd, Endcliffe began pioneering a custom-built content management system, helping people with limited IT skills to manage their own websites and marketing campaigns.
With plans to build the business further, Rose approached the Launchpad business support programme to help them look at ways of scaling their idea.
Working alongside business adviser Ben Hawley, the programme provided the entrepreneurial duo with access to workshops and masterclasses, helping them understand their new roles as business owners and the steps needed to build and grow their business.
We Are Awesome, which is headquartered Barnsley's DMC01, has now built an impressive client base which includes clients in the entertainment, healthcare and education sectors including Warner Music, the University of Sheffield and the Barnsley Hospital Charitable Trust as well as supporting new entrepreneurs taking the first steps on their own business journey.
When the first national lockdown hit in March, Rose and Endcliffe returned to the plans they made with Launchpad.
Recognising many more people had chosen to turn to self-employment as a result of redundancy, they began reviewing the start-up services offered by the business and developed a dedicated support package, helping new business owners build their own enterprises.
Rose said: "From the outset it way my vision to build a business capable of offering a full range of marketing services.
"As my freelance business grew, Chris and I decided to join forces. We both had a clear idea what we wanted to achieve with our business, but we weren't really sure how to realise the full potential in the business idea.
"Working with Ben really opened our eyes and see the potential in our business model. He understood the sector and the sessions helped us to try and find answers to the questions we were asking without his advice being prescriptive.
"It made us question many parts of the way we ran the business and over time we revisited the changes to understand the impact they had on the business.
"Working with Launchpad helped us build a much stronger business and even during a particularly challenging time for many, we've continued to enjoy organic growth."
Hawley said: "Coming from an agency background both Dan and Chris knew it was vital to get the fundamentals right, particularly when it came to managing projects and members of staff.
"They spent time putting every aspect of their business under the microscope, regularly reviewing the decisions they made, the impact it had upon the business, and how they could adapt and improve.
"This willingness to adapt and respond has helped their company adapt so effectively to a changing business environment."
:::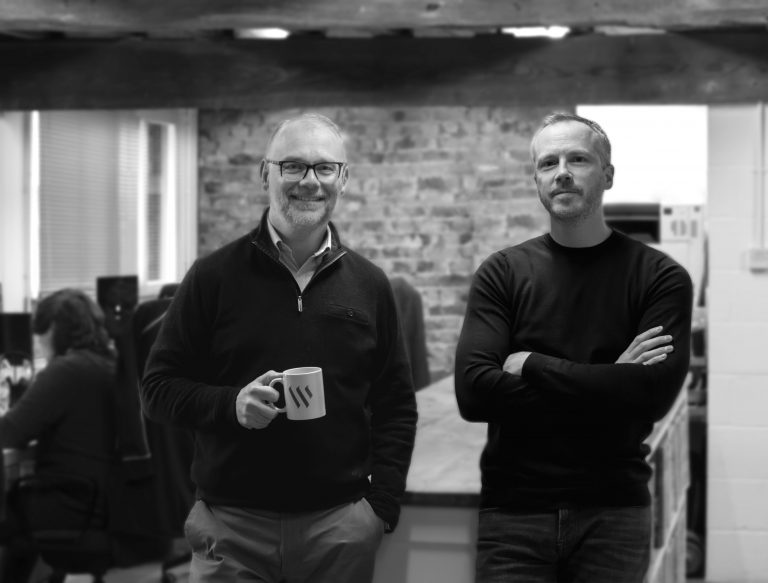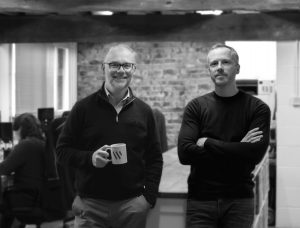 Leeds-based agency Wish ended 2020 in great shape, despite having scrapped all its annual financial targets during the first lockdown period.
Directors Wilf Geldart and Chris Kell knew by April that their ambitious financial goals were going to be unachievable and with clients cutting back on spending it became clear that their objective was to 'stay in the game' up to the end of the year.
Despite this, the agency was still able to post a respectable net profit in the year to September putting it in a strong position heading into the third lockdown.
Geldart said: "We did put staff on furlough and sadly lost some good people along the way but achieving the balance of being very cautious financially whilst maintaining service levels has paid off for us."
During the pandemic, Wish has been busy developing and launching new websites for European chemical giant Christeyns, Burgess Pet Care and recycling specialist, Wastewise.
New client wins in the year included Lakeside Village Outlet, Denso, Redmayne Bentley, Healthcare Homes and Spinks.
An expansion to the agency's London client base also added 161 London to its roster.
Kell added: "As a full-service agency, we offer clients a wide range of both digital and non-digital marketing services which makes us ideally placed to respond to just about any client needs from web and app development and social media to branding, design and promotions."