City briefs: Pressure Technologies and Abingdon Health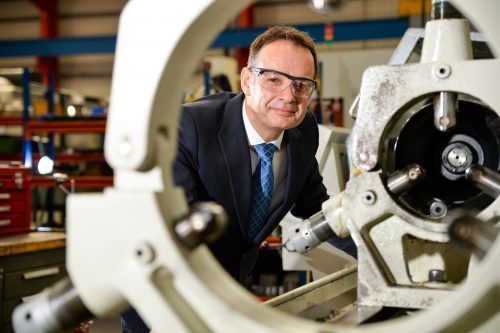 Engineering group Pressure Technologies' subsidiary, Chesterfield Special Cylinders (CSC), has signed a contract with Haskel Hydrogen Group, part of the Precision and Science Technologies Segment at Ingersoll Rand Inc.
The deal is for the supply of high-pressure Type 1 steel vessels, to be used for hydrogen storage in three new Hydrogen Refuelling Stations.
This contract, to be delivered through summer 2021, increases the number of Hydrogen Refuelling Stations projects secured by CSC for Haskel in Europe.
CSC has designed a specialised high-pressure containment solution for Haskel, which is integrated into its new refuelling station design, the Haskel Geno HRS, and configured to enable cost effective inspection and recertification.
The contract will be rolled out by Unipetrol Group and Bonett Group, with Bonett managing the integration of the hydrogen refuelling stations at existing Unipetrol sites throughout the Czech Republic.
Haskel will deliver the hydrogen refuelling stations and work alongside Bonett as they manage the integration.
Chris Walters, chief executive of Sheffield-based Pressure Technologies, said: "Our recent successful fundraising was built, in part, on our plans to secure new opportunities in the fast-developing hydrogen energy market, and we are delighted that Chesterfield Special Cylinders will be supporting Haskel with their new hydrogen refuelling station projects.
"This contract win demonstrates our ability to develop strong and collaborative customer relationships that deliver safe, innovative and cost-effective hydrogen storage solutions in an exciting and growing market."
Darran Heath, general manager at Haskel Global Hydrogen Systems Group, said: "We recognise the strong support Chesterfield Special Cylinders has given us over the past two years and are delighted to confirm this additional order that further cements our relationship.
"Hydrogen Refuelling Stations are central to our success and capable suppliers like CSC, with a shared vision on how to unlock the hydrogen opportunities, are the key to reliable and innovative supply now and in future."
:::
Abingdon Health, a developer and manufacturer of rapid medical tests, has signed a collaboration and co-marketing agreement with Abcam, a global supplier of life science research tools and reagents.
The companies intend to establish a collaborative strategic relationship to enable them to identify and maximise opportunities for the provision of each of their respective products and services.
These include the wider Abcam reagent portfolio and York-based Abingdon Health's rapid test contract development and manufacturing services.
Under the terms of the agreement, Abcam will be the preferred supplier to Abingdon of gold nanoparticles and custom conjugation reagents and services, for the company's lateral flow assays. 
Securing a reliable source for custom conjugation reagents ensures reliable supply chains of critical reagents for customers of Abingdon by providing access to the reagents, colloidal gold and specialist conjugation services of Abcam.
Chris Yates, Abingdon's chief executive officer, said: "Abcam is a global leader in the supply of biochemical reagents, a critical component required in the manufacturing of our lateral flow tests and we are delighted to have signed this agreement with them.
"At a time when there is a shortage of such reagents in the market, this agreement secures a key supply chain for us.
"This will also ensure our partners and customers will have certainty of delivery when they come to us to manufacture their tests.
"We also look forward to working with Abcam to identify and service their customers' lateral flow contract development and manufacturing requirements."
Mennah Moustafa, Abcam's VP of business development, added: "We are excited to be collaborating with Abingdon Health to provide critical components for their lateral flow tests.
"As Abingdon's source of key reagents and custom conjugation, we believe the combination of our global reach and complementary capabilities and expertise will enable more assay developers to access this core rapid diagnostic technology.
"We are looking forward to working together to enhance access and help secure long-term critical reagent supply to customers of Abingdon's contract development and manufacturing services."