People: Gordons; Caddick Group; Harron Homes; and more
An experienced solicitor specialising in business regulatory, crime and misconduct matters has joined Yorkshire law firm Gordons as its head of regulatory.
Peter Hampson was previously at law firm Rradar where he was a business crime and regulation solicitor and has more than nine years' post-qualification experience.
He has represented individuals and companies across a diverse range of regulatory and misconduct matters from regulators.
At Gordons, he will lead a team advising clients on regulatory issues including hygiene, health and safety, environmental, data protection, product compliance, criminal investigations, business investigations and court proceedings.
Hampson said: "Gordons has a strong reputation as a progressive firm that understands the importance of building long-term relationships beyond just transactional advice.
"Regulatory compliance is an increasingly important consideration for businesses. It is also a fact that Covid-19 compliance is one of the biggest challenges faced by businesses in the current climate.
"Organisations need to reopen safely with robust procedures in place, not only to reduce any chances of spreading coronavirus, but also to avoid any risk of enforcement action from the authorities.
"We are already helping our clients achieve those objectives and I will be seeking out other businesses that we can help navigate through these and other regulatory challenges."
Gordons clients include retailers AO, B&M, Iceland and Wren Kitchens.
Gordons litigation partner, Steve McVey, said: "Peter has excellent regulatory and business crime experience, so he is well placed to expand on the great work already done by our specialist regulatory team.
"He is ambitious, knowledgeable and personable which makes him an ideal fit with both our culture and our clients."
:::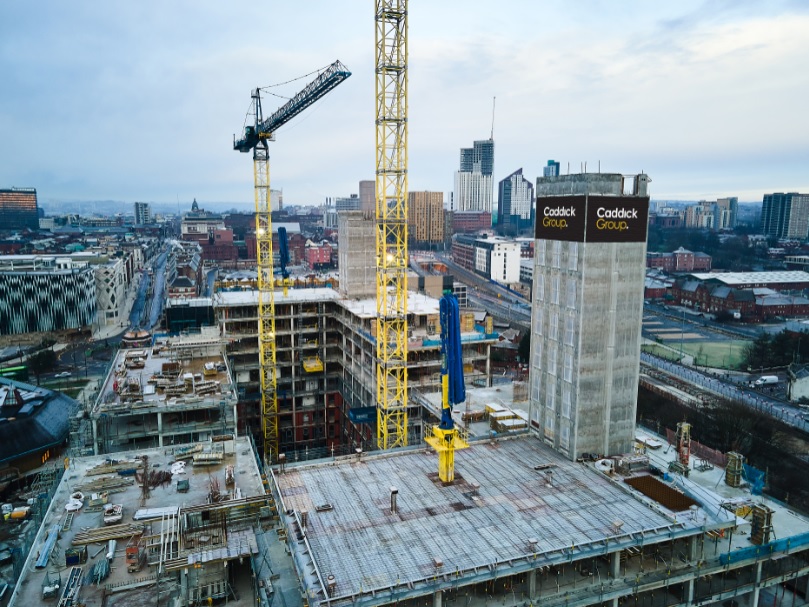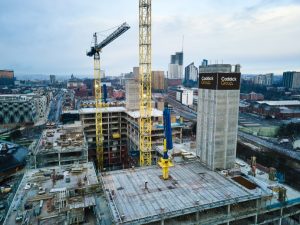 Yorkshire-headquartered Caddick Group has made five strategic appointments across its UK divisions, following a year of advancing significant residential and industrial and logistics projects.
The appointments of land manager Jordan Martin and planning manager Rosie Allsopp to Caddick's Yorkshire division; development manager Tom Park and land manager Jonny Whiteley in the North West; and development manager James Edwards to Caddick's London office will help drive growth and further strengthen Caddick's end-to-end planning and development offer.
Based at the business' Wetherby headquarters, Martin joins Caddick from LSL Land and New Homes.
With a background in residential sales, land and new homes divisions and site identification, he is set to bring this expertise to Caddick's new single family build-to-rent product and affordable housing projects including Ferrars Road, an £11.5m Sheffield project for Together Housing.
With a strong background in planning across the residential; retail; commercial; education; and leisure sectors, Allsopp also joins Caddick in Yorkshire as land and planning manager.
She will work on identifying and securing residential and industrial opportunities to feed Caddick's strategic land pipeline across the country.
Hartley, managing director at Caddick Developments, said: "It's fantastic to welcome these new members to the team as we kickstart what is set to be an exciting and successful year for the Caddick Group of companies.
"Yorkshire's property market continues to be strong, and there remains a need to deliver enough logistics floorspace and quality housing to meet significant demand.
"I'm confident our new members of the team will play an important part in furthering the success of this offer, and help shape future success across the residential and industrial sectors."
Caddick has also strengthened its credentials in the North West with the appointment of development manager Tom Park and land manager Jonny Whiteley.
Development manager James Edwards has joined Caddick's London office to play an active role in the business' living sector work across London and the South East, having previously worked for Capco and Pocket Living.
:::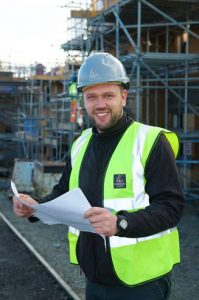 Yorkshire housebuilder Harron Homes has welcomed Matt Bradwell, 31, to its Highfield Manor development in Fixby as site manager.
Bradwell, from Chesterfield, is well established in the construction industry having started as an apprentice bricklayer at the age of 16.
He joined Harron five years ago, following a former colleague who recommended the company and from there he quickly progressed to a site manager role at Amberwood Chase, in Dewsbury.
He said: "I was offered an assistant site manager position at my previous company when I was 22, and while it was great to have that potential recognised in me, I'm glad I waited to make that jump.
"Having extensive experience on both sides of the building site means I'm a lot more confident in my abilities than I was in my twenties.
"A home is one of the biggest purchases people make, it's important to me that we go the extra mile to make sure everything is the best quality it can be."
Alison Taylor-Shaw, sales and marketing director for Harron Homes Yorkshire, said: "Matt is a credit to the company, and we're incredibly pleased to see him receiving those well-earned reviews."
:::
Listed industrial engineering business 600 Group says G Mitchell (Mitch) Krasny, chief financial officer, has stepped down as a director of the Group with immediate effect by mutual agreement.
The Elland-based business adds that a formal process to identify a successor has been initiated.
It states: "The Group's robust subsidiary level finance functions remain unaffected by this directorate change.
"Until such time as a CFO is appointed, the Group's finance function will be headed by senior non-board Group finance personnel."