Collaboration produces new UK-built lightweight ambulance
Ford has confirmed plans to re-establish its presence in the UK ambulance market, working with Brighouse-based emergency vehicle manufacturer, Venari Group.
They will be producing an innovative new Transit ambulance under the code name Project Siren.
Scheduled to enter production in mid-2021, the vehicle's lightweight design will offer all the equipment and capability of a front-line ambulance within a 3.5-tonne gross vehicle weight.
Based on the Ford Transit chassis cab, the body and conversion will be built wholly in the UK by Venari Group – parent company of the UK's leading ambulance manufacturer, O&H Vehicle Technology.
The vehicle is designed to improve patient treatment as well as safety and ease of use for paramedics.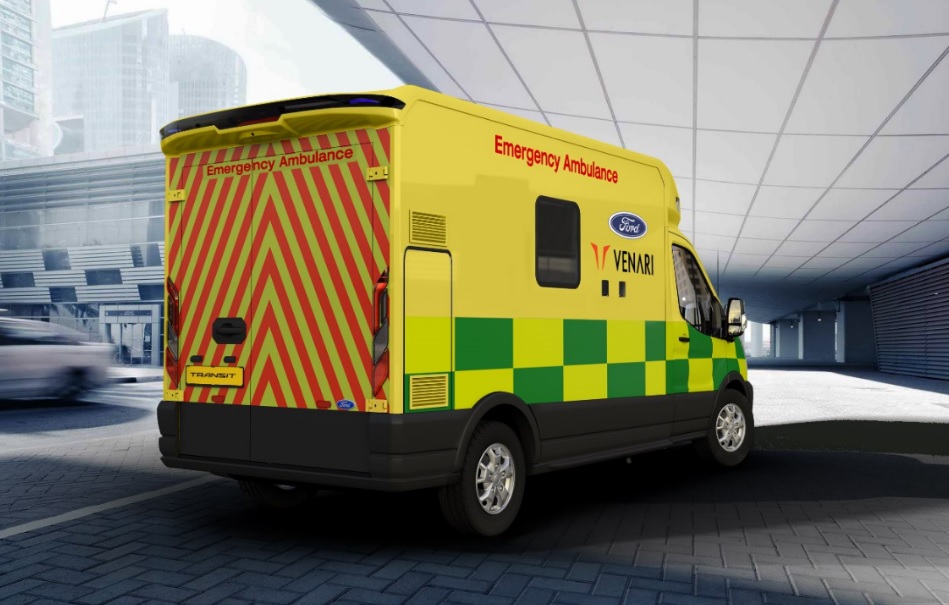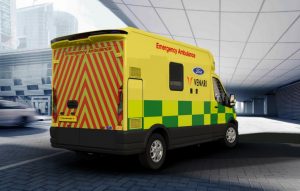 And its lightweight design helps cut emissions and operating costs associated with using heavier vehicles.
The vehicle's launch will follow detailed testing and validation at Ford's advanced proving facilities.
Dr Graham Hoare, executive director of Business Transformation and chairman of Ford of Britain, said: "Our exciting new lightweight ambulance is the result of listening to our customers, understanding their needs and finding innovative solutions to meet them.
"By collaborating with blue-light experts Venari Group for Project Siren, I'm confident this new vehicle will redefine the blueprint for ambulances and help to transform the productivity of front line ambulance services in the UK."
Venari Group was formed in 2019 and employs 130 people across Yorkshire.
CEO, Oliver North, said: "We're delighted to have teamed up with Ford in the development of our 3.5-tonne ambulance, which will provide a step change in design for our incredible emergency services.
"Harnessing the capabilities of Venari and Ford has created an engineering team that is – in my 15-year experience in emergency service vehicle production – the most formidable of its type, meeting the complex requirements of the Carter Report with zero compromise on quality."