People: Armstrong Watson; Salamander Fabrications; Civic Engineers; and more
Armstrong Watson Yorkshire has confirmed that Chris Archer has joined its team as corporate finance partner.
He will play an integral role in the continuing development of the firm's services to family and privately owned businesses throughout the Yorkshire region.
Archer brings significant corporate finance advisory experience of M&A, debt and equity capital raisings and has worked in the Yorkshire market since 2004, including ten years of Corporate Banking and Private Equity experience.
His early career was Corporate Finance advisory in the City, Australia and Singapore and he joins Armstrong Watson from FRP Advisory where he was also a corporate finance partner.
Over many years he has provided Corporate Finance advisory services to clients across a range of sectors, including consumer markets, food & drink and technology.
Archer said: "I am thrilled to become part of the partner group here in Yorkshire and the growing Corporate Finance team.
"I am looking forward to working for a firm that has a strong Northern focus and assisting the ongoing growth of the firm, whilst continuing to look after businesses which are key to the regional economy."
Richard Gibson, Armstrong Watson partner and head of corporate finance, said: "We are delighted to welcome Chris to the Armstrong Watson team.
"His wide ranging capabilities and extensive experience will ensure we can continue to meet the needs of our growing client base.
"With a strong reputation across the region for supporting owner-managed and family businesses, Chris is perfectly placed to ensure client needs are met, be that purchase, expansion, investment, refinancing or sale.
"There is still an active market for acquisition, sale and growth as we've seen with the success our Corporate Finance team has had over the past few months.
"Chris will play an integral role ensuring Yorkshire business owners receive the support, advice and guidance needed to make these significant decisions."
:::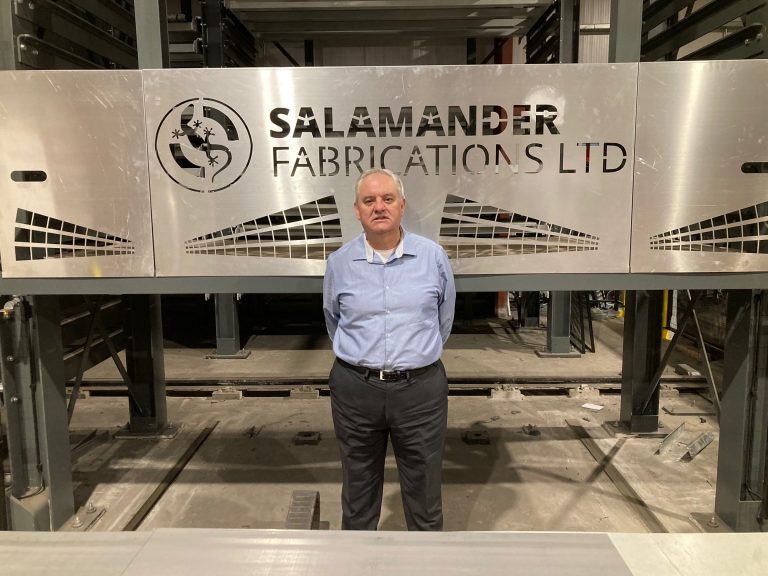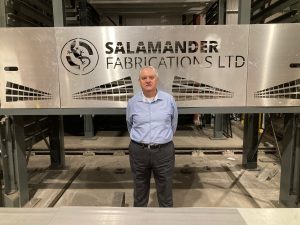 Sheet metal manufacturer Salamander Fabrications has appointed an expert rail consultant to further bolster its stance within the transport sector and secure large-scale project work.
Phil Brown is a highly qualified sales director with more than 30 years' experience in the UK rail and automotive industries.
He has worked with original equipment manufacturers (OEMs), Tier 1 companies, SMEs and trade associations to achieve their business targets.
His consultancy appointment comes on the back of the Slaithwaite-based company being awarded EN15085-2 certification.
This means Salamander can provide new parts for railway vehicles throughout the UK and Europe and submit proposals for high-profile sector projects.
Brown said: "This is a great team. Everybody seems to be striving towards the same growth goals and they're not afraid to invest in expertise in order to get to where they want to be.
"Rail is quite a unique industry in that projects must be tendered for and only accredited firms can bid for large-scale contracts – that's where the EN15085-2 standard will prove to be pivotal for Salamander.
"It's an ambitious workforce that has embraced innovative ways in how to provide an even better customer experience – you only have to look at its range of automated technology to understand that fact.
"Rail will be a huge growth area for the firm and I'm looking forward to educating the team further so employees can build on their skillset and knowledge."
Working with Brown to secure successful sector-specific projects, Salamander's sales manager, Tristan Jackson, added: "Phil's experience has been apparent from the start. He's come in at a perfect time for us following our EN15085-2 accreditation.
"We've already collaborated on a tender for an exciting contract that we'll hopefully hear about in early 2021, and I've no doubt that Phil will continue to help us achieve our goals within the transport industry."
:::
Engineering design practice Civic Engineers has appointed Martin McGovern as regional director for Leeds, alongside Hannah Keighley as senior structural engineer.
With additional studios in Manchester, London, and Glasgow, Civic Engineers now employs more than 110 people on a varied portfolio of civil, structural and transport engineering design projects across the country.
McGovern has honed his profession as a structural engineer for almost 24 years, with earlier posts held at Arup, Buro Happold and other similar design-led practices, having most recently held the position of buildings director at Ramboll.
He has served as lead engineer on several major developments including One Centenary Way (Birmingham), Doncaster Civic and Cultural Quarter, and the £50m Arts and Humanities building for Manchester Metropolitan University.
At Civic Engineers, McGovern will work with director Leah Stuart to lead and develop the existing team of five structural engineers, as well as civil and transport engineers based in Leeds, with ambitions to double team capacity by end of the year.
He said: "I've known Civic Engineers for some time now and as their reputation has quickly grown in the industry, they've made it very clear they are fully committed to Yorkshire and to building a stronger presence in this region.
"The impressive work portfolio already speaks for itself and I'm keen to begin building this up along with the team, so we can bring our engineering skills and approach to even more projects that will help make our towns and cities healthier, more climate resilient places."
Keighley brings almost ten years' experience and having most recently worked for the GHD Group in a similar role.
Civic Engineers is appointed on the £125m Climate Innovation District at Leeds Southbank; the UK's largest zero carbon housing development with the City of York Council; Cocoa West, a housing development utilising modern methods of construction in York on behalf of Latimer, the development arm of Clarion Housing Group; the Grade II listed Rutland Mills redevelopment on the site of the Hepworth Gallery in Wakefield; and Park Hill regeneration scheme in Sheffield.
Julian Broster, co-founding director at Civic Engineers, said: "It's a pleasure to welcome both Martin and Hannah to our growing team. These new roles are testament to our commitment to growth in Yorkshire.
"Whilst we will need to remain cautious and resilient in terms of the challenging external factors this year, we fully intend to build on the ongoing success of the practice and establish an equally strong presence to complement our other regional teams."
:::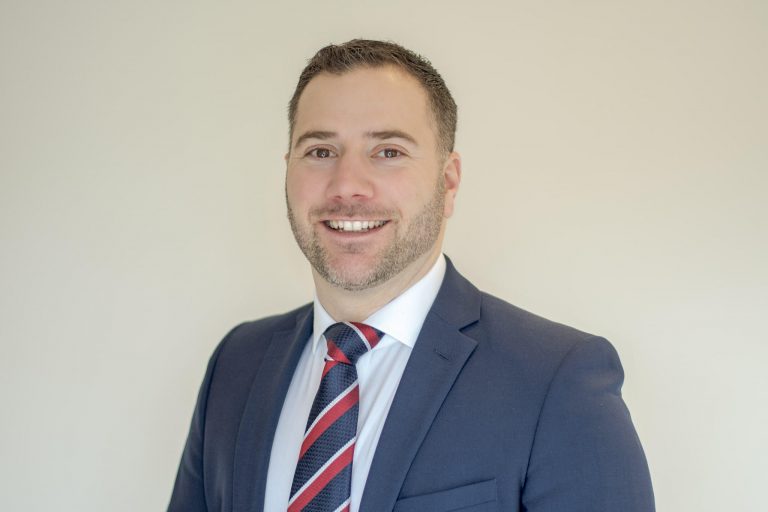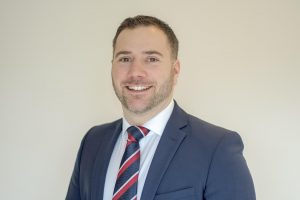 Yorkshire-based bathroom supplier, One of One, has appointed a new southern sales manager as it looks to widen its reach across the South of England.
Michael Collins has more than seven years' experience in the bathroom sector, working for two of the industry's leading bathroom brands.
During his time at Bristan, he managed relationships with both national and independent merchants in Sussex, London and Essex, while his role as a regional sales manager at Merlyn saw him manage retailers across the entire south of the country.
As part of his new role, Collins will lead the drive to establish One of One's two brands, Harrogate and Dawn, amongst independent merchants and retailers across the south.
He said: "Having worked in the bathroom industry for more than seven years, I feel passionate about delivering high-quality customer service, as well as building relationships with customers both old and new.
"To be part of growing two, high-quality bathrooms brands across the South of England is very exciting."
Shaun Corcoran, commercial director, said: "Following the appointment of our northern sales manager, Leon Brown, it's great to now have Michael on-board, so we can offer a UK-wide sales service.
"Having been a colleague of Michael's previously, I know what he is capable of achieving and his experience of managing relationships with both national and independent retailers is exactly what we need in order to establish One of One's Harrogate and Dawn brands in the southern regions."