People: DB3 Architecture; Clarion; Secerna; and more

Leeds-headquartered Chartered Architects, DB3 Architecture, has announced key management structure changes to prepare the firm for a post COVID-19 future.
Having re-joined the firm a year ago in an interim capacity as joint managing director, Nathan McNamara will now fully take on the day-to-day running of DB3 Architecture.
Long-term managing director, Alistair Hamilton, remains with the business as chairman and a main board director and will continue to support DB3 in the future.
Tom Hill, who is the main board director responsible for the DB3 Leeds studio, has already made significant impact since joining the firm last summer, and has plans to relocate the company's headquarters into central Leeds as part of a country wide strategy to serve all main business centres in the UK.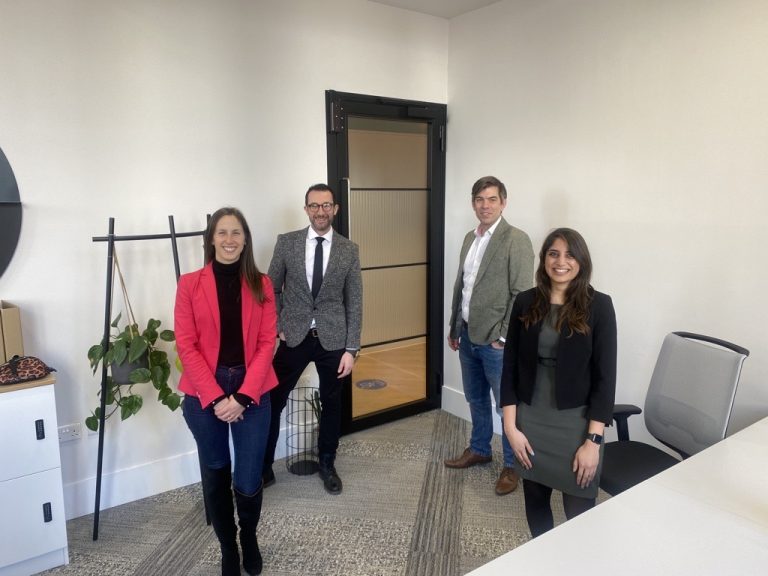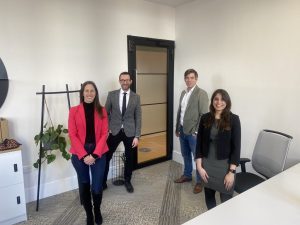 In addition, Charlotte Scaife has accepted a promotion to associate director and will take on the day-to-day management of all Business Development activity including Bid preparation and submission as well as the marketing function.
Having recently relocated its Midlands studio into the heart of Birmingham, a similar move is planned later this year to relocate the DB3 Manchester team into central Manchester.
Although the move will not take place until the autumn of 2021, Hemal Patel has accepted the position of associate architect responsible for the development of that particular studio.
Hamilton congratulated staff, saying: "After 13 years at the helm, I'm delighted to hand over the baton to Nathan and his team, and I wish them every success for the future."
:::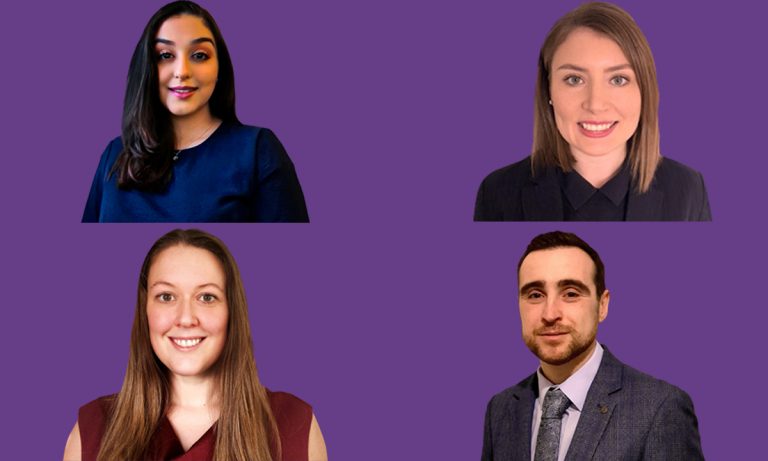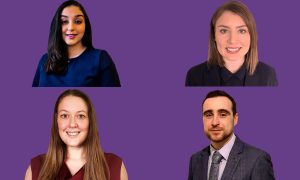 Clarion has appointed four associates as the Leeds law firm sees continued growth.
Catherine Laundy and Aby Milner join the company's Commercial Dispute Resolution team.
Laundy has acted on behalf of a wide range of clients in a variety of sectors over the last three years.
She has a strong track record of advising on a broad range of commercial disputes, including general contract law, misrepresentation, professional negligence, construction disputes and energy disputes. Her dispute resolution expertise includes mediation and litigation as well as settlement agreements.
Milner has experience of providing advice on a wide range of litigation matters including consideration of potential class actions which may follow and successful claim and commercial settlement agreements.
She has worked with house builders, insolvency practitioners and national companies, advising on a wide variety of disputes.
Clarion's Real Estate team has been boosted with the arrival of Anna Raha. She is familiar with all aspects of plot sales from instruction to completion, as well as sales under Government schemes and developer deals.
With four years' experience working for local and national housebuilders, she has expertise in re-mortgages, residential property resales for developers and residential conveyancing.
Experienced legal costs professional Daniel Murray also arrives, after eight years in the specialist field. He joins the Costs and Litigation Funding team.
He has advised on matters ranging from Court of Protection, MOJ portal and fixed costs, to high-value catastrophic injury, and clinical negligence.
As a qualified costs lawyer, Murray undertakes a wide range of tasks including training, bill drafting, budget preparation, negotiations and advocacy.
Roger Hutton, joint managing partner, said: "The firm is continuing to go from strength to strength and we have no doubt that it is our people that set us apart.
"Bringing the most talented lawyers into the firm and helping them develop their careers with us remains a key priority."
:::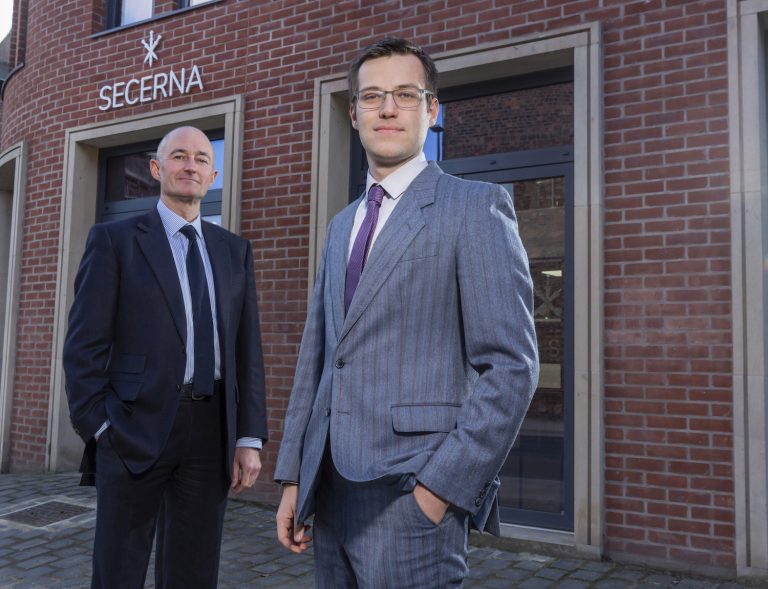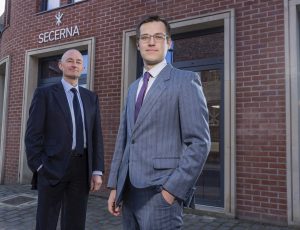 Intellectual property specialist Secerna LLP has welcomed a new trainee patent attorney to its team in York, bolstering the firm's robotics, physics and electronics expertise.
Robin Milward joins the firm to support a growing worldwide client base of multi-national corporations, FTSE and NYSE listed companies, universities, spin-out companies, small businesses and innovators.
Having completed a MSc in Robotics and Mechatronics at Leeds University and a year working in the renewables industry, Milward brings a wealth of knowledge to his role at Secerna.
He will work across a broad range of sectors including engineering, electronics and physics.
Milward said: "The chance to learn from such highly-respected attorneys really appealed to me. It can be easy to get lost when you are a small cog in a large firm, whereas here there are many opportunities to work hands on with clients, learn and enjoy my work as part of the wider team.
"I have been working on a number of Brexit-related issues and new technologies that only a handful of people know about, which is very exciting."
Secerna partner Jason Boakes added: "We are very happy to welcome Robin to our team. His knowledge and experience are already proving incredibly valuable to our work with clients across the UK and beyond.
"The firm is experiencing significant growth. We are keen to continue attracting and providing development paths for part and fully qualified patent attorneys, and talented young science and technology graduates who, like Robin, are looking for an alternative to a career in industry."
:::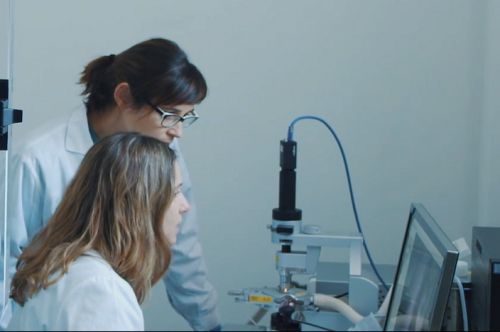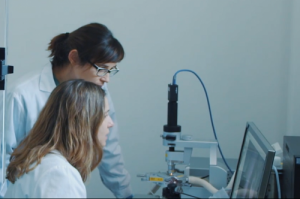 Leeds-based pharmaceutical business, 4D pharma plc, has appointed John Beck as chief financial officer and member of the company's management team.
He brings over 30 years of experience in finance, including three previous positions as CFO of publicly traded life sciences companies.
Duncan Peyton, chief executive officer of 4D pharma, said: "John will be an important addition to our management team at such a pivotal time, as the company prepares to close our SPAC merger and begin trading on NASDAQ.
"His deep experience and financial expertise as a CFO of several publicly traded life sciences companies will be critical as we further grow our company and global footprint."
Beck added: "I look forward to contributing to the success of 4D pharma at this exciting stage in its development.
"Its pioneering work to develop promising therapies across a number of disease areas from oncology to the gut-brain axis is clearly differentiated through its MicroRx platform and LBP product candidates.
"With several key data readouts upcoming and our potential listing on NASDAQ, I believe 4D is well positioned to expand and enhance its investor base and drive further shareholder value for the remainder of 2021."
Beck has extensive investor and public relations, corporate governance, regulatory, and fundraising expertise.
Most recently he was the senior vice president, Finance and CFO of Ritter Pharmaceuticals from May 2018 to May 2020, where he oversaw its successful merger with Qualigen Therapeutics, Inc.
Prior to that, he served as executive manager and CEO at Wellspring Water Technologies, LLC and CEO of West Tech Medical, LLC from October 2015 to May 2018.