People: Wasley Chapman & Co; NSM; University of Hull; and more
Emma Henderson has been appointed the first female partner at Yorkshire accountants Wasley Chapman & Co in the firm's 102-year history.
She has recently masterminded the firm's move to larger premises in Scarborough, where she manages its Yorkshire portfolio.
She said: "Being the first-ever female partner at Wasley Chapman is an incredible honour for me and I'm really proud and excited.
"Ever since I joined in 2009, I have set my sights on achieving this goal. There's been a lot of hard work on the way, but I'm thrilled to have finally made a little piece of history."
Henderson, who lives in Whitby, graduated as a bachelor of law from Teesside University before deciding to switch careers.
"I left university in the middle of the global recession, which put paid to my dreams of becoming a lawyer," she said.
"I was originally planning to join Wasley Chapman as a receptionist, but I was encouraged to train as an accountant which I did, obtaining both my AAT and ACCA qualifications.
"Over the years, I moved up the ranks, but my biggest challenge came last year when I was entrusted with the relocation of our existing Scarborough office.
"After an already extremely busy year orchestrating the firm's corona virus local economy support packages it was decided that after the branch had been growing rapidly we needed new premises."
She located and negotiated a deal on the new premises, a former hair and beauty salon in the heart of Scarborough.
Neil Duell, senior partner, said: "I initially interviewed Emma when she came to apply for the job back in 2009, from early on she was keen to learn and mad keen with new innovative ideas to improve and streamline services.
"If you were to cut her open she would look like a stick of rock with Wasley Chapman through her core – I'm sure she'd turn this into some form of marketing scheme too if she had half the chance!"
Henderson is now in charge of all the marketing, including rebranding and social media, for the company as well as running the Scarborough office. First and foremost, though, she is a chartered account and business advisor.
She said: "It has been a tremendously tough year for everyone, but we are now looking to the future.
"With the introduction of cloud-based accountancy software packages, this has revolutionised the industry and meant we can streamline services and have information readily available when needed.
"I would like to thank Wasley Chapman partner Neil Duell, who has been my mentor for many years. It is through his guidance and support I have been able to achieve my goal."
:::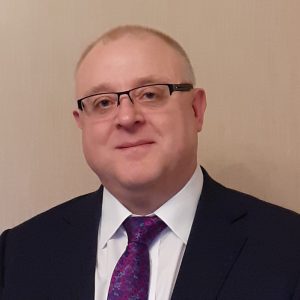 Asset Management specialist NSM has appointed its first finance director, with Mike Dunn taking up the senior role at the Doncaster-based business.
Dunn, who now leads the five-strong finance team with further recruitment forecasted, also sits on the NSM main board alongside managing director Nicky Jones, chairman Richard Ainscough and newly-appointed non-executive director Dan Adamson.
The expansion and investment in NSM's finance function is part of a long-term growth strategy, as more clients take on the firm's accounting services, as well as the core property and asset management services which necessitate increasingly large volumes of accounting transactions.
Dunn joined from sister company Network Space Holdings where he had worked for the last three years.
He originally qualified as a Chartered Management Accountant in 2000 having graduated from Loughborough University with a MSc in European Economics and Finance.
Jones said: "2020 was a challenging year for many of our clients and their tenants but we invested in and ensured our accounting services remained at optimal quality and capacity.
"Despite the pandemic NSM managed to collect more than 95% per cent of rents whilst still supporting and offering flexibility to those tenants who needed it.
"That continued success has led to NSM now having a dedicated, full-complement finance function and we are delighted Mike was able to join us to lead the charge."
Dunn added: "As NSM continues to grow we are set to benefit from our dedicated resources across the finance function – not only with the day-to-day matters but also with the speed of response to client demands, continued process improvement, innovation and quick decision making.
"In today's fast moving and demanding sector it will enable NSM to stand out by offering another premium service."
:::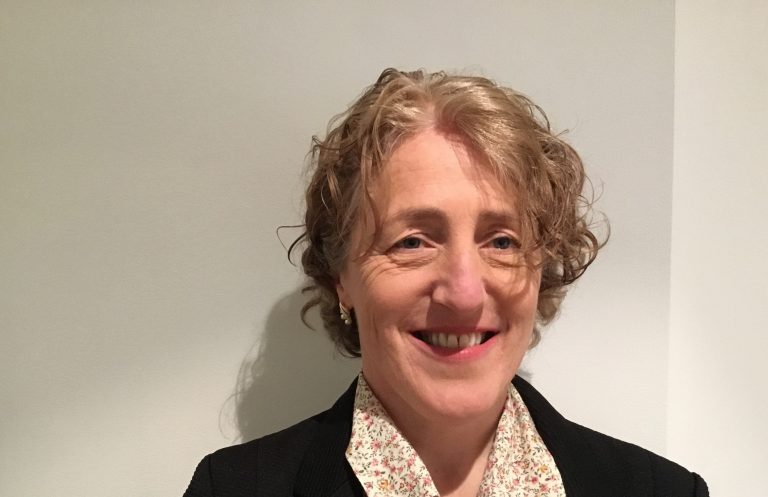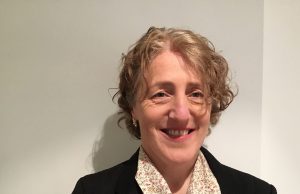 Dr Yvonne Moogan has been appointed new director at the Hull University Business School. (HUBS)
Moogan, who studied Economics at Hull in 1986, said she was attracted to the city by its "beautiful campus and friendly Open Day."
Since then, she has worked at a number of universities across the country – most recently, as associate professor of Online Business Education and director of apprenticeship programmes at the University of Leeds.
She said: "The University of Hull is a place very close to my heart. I first entered Hull in 1986 to study a degree in Economics, being the first person from my family and school to attend university.
"Having worked in a variety of educational environments since 1991, I am fortunate to have gained experience within public and private sector institutions across the higher education sector, as well as spending five years in the further education sector with 16 to 19-year-old students delivering vocational courses."
A supporter of widening participation at higher education level, Moogan has volunteered her time to work with disadvantaged pupils, entering local schools and colleges and supporting outreach programmes.
She said: "My ambition is to grow diversity and internationalisation within the Hull University Business School, but also to further improve student experience and engagement with the region's business community.
"I want to bring all of my energy to the Business School, ensuring it is well recognised in UK rankings as a double-accredited School with colleagues delivering strong programmes at both undergraduate and postgraduate level."
:::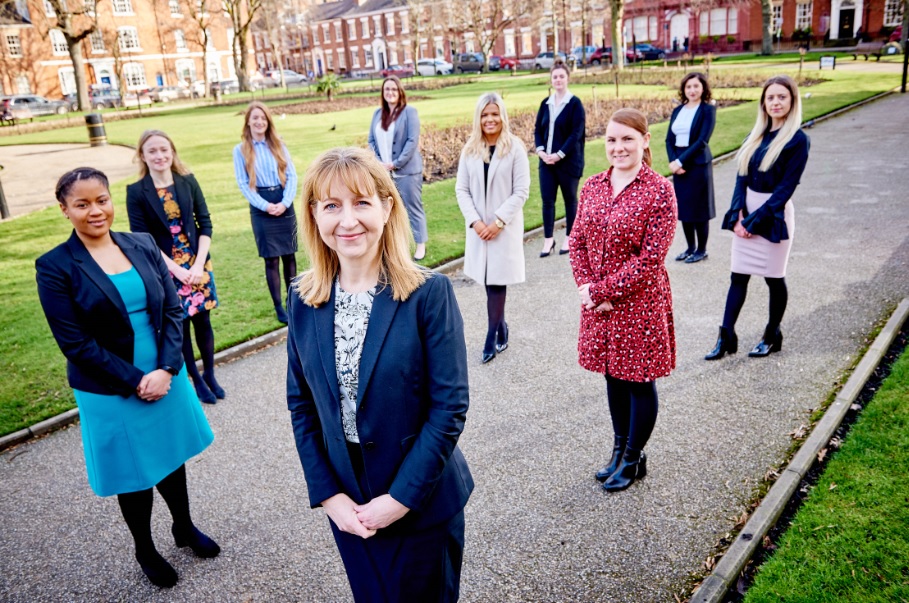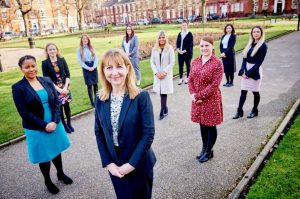 As part of its plans for growth Switalskis Solicitors has welcomed 11 trainee solicitors to its offices across Yorkshire as part of its 2020/21 training programme.
Rebecca Coupland, Ellie Davies and Lauren Muir have joined as new recruits to the firm. The others have been promoted from existing roles within the firm, as part of Switalskis' commitment to providing career development opportunities.
They are: Megan Bedford, Gabrielle Paris-Parker, James Pickles, Lauren Unsworth, Ujala Ahmad, Eleanor Fieldsend, Emma Frank and Maria Watkins.
The trainees will undertake a two-year programme, leading to qualification as a solicitor. Each will spend time in three different legal departments within the group, rotating to develop their experience and practical training in different areas of law.
Ruth Coneron, director and solicitor advocate who is head of care and responsible for trainee development, said: "We are delighted with our cohort of trainees. They are bright, enthusiastic, hardworking and keen to progress their careers in law.
"Succession planning is an important part of our growth and business development strategy, which is why we invest heavily in the training programme.
"We are making big moves forward in a difficult market and we are delighted to be able to offer this valuable opportunity for those seeking to start their careers in the legal sector."
Ellie Davies, who joins the child abuse compensation team as her first seat, said: "Personally, I am working in a completely different practice area to those I have experienced before, coming from a largely commercial background, and I am therefore grateful for the opportunity to learn from such talented fee earners who really excel in their individual fields.
"I am looking forward to gaining more knowledge and experience throughout my training contract and hopefully developing a long-term career with Switalskis."
Eleanor Fieldsend has been promoted from her existing role within the firm and takes her first trainee seat in the residential conveyancing department.
She said: "After initially joining back in 2018 as an assistant alongside my legal studies, I knew the firm was where I wanted to complete my training contract and I look forward to seeing how my career will progress with Switalskis in the future.
"I am grateful for this opportunity to be part of a firm committed to providing first class client care and cannot wait to see how it expands and grows going forward."