People: ERE Property; Make it York; Spirit of Yorkshire Distillery; and more
Leeds-based property investment company, ERE Property, has made a major new appointment to its lettings division with the recruitment of business development manager Kristian McClory.
McClory, an experienced lettings professional, is heading a team of business development consultants covering Leeds, Bradford, Manchester, Liverpool and surrounding areas, looking after an existing portfolio of properties for landlords and taking on and developing new instructions.
Chris Stone, lettings director of ERE Property, said: "We are committed to providing a premium service to landlords and Kristian's appointment, together with other key new appointments in our lettings team, will ensure we deliver this.
"The Lettings Division of ERE Property offers a full service to landlords, taking care of every element of property management, including finding tenants and tenant care, and with Kristian and his team we are set to develop our offering and our landlord network still further.
"The property market is buoyant, there is strong rental demand and we have the people in place to give landlords the highest levels of service possible and push forward with our expansion plans."
McClory said: "I am delighted to join ERE Property at such an exciting time in the company's development.
"The UK buy-to-let market is strong and it's great to join a company that is committed to excellence. It brings sound investments to investors and a superior management and lettings service to landlords and tenants.
"I am very much looking forward to being part of the company's exciting growth plans."
:::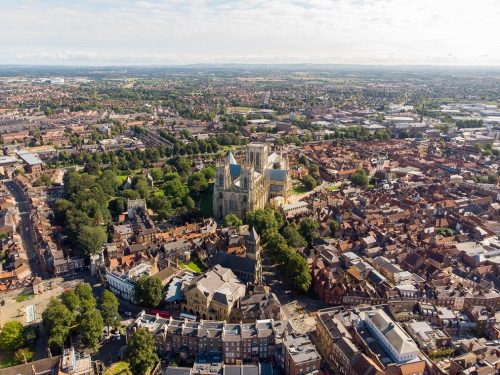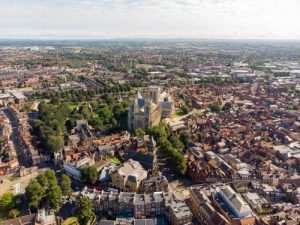 A new SME business growth manager has been appointed by Make It York to join the company's business support and development team.
This is part of Make It York's commitment to ensuring that local companies are able to take advantage of business growth, funding and development opportunities. 
Brian Littlejohn, York's new Small and Medium Enterprise (SME) business growth manager will deliver business support programmes available through Make It York, Leeds City Region Enterprise Partnership (the LEP) and partners.
This post is funded by the England European Regional Development Fund as part of the European Structural and Investment Funds Growth Programme 2014-2020 and York City Council. 
Littlejohn has undertaken diverse commercial and operational roles with Marks & Spencer and HSBC, working with many local organisations.
He has joined Make It York business team to offer his coaching, management and leadership skills to help businesses realise their business strategies, understand the opportunities, challenges and barriers they face, develop deliverable growth plans and advise on available skills training, funding and networking opportunities.
He will work with Make It York's fellow business growth manager Louise Saw to support SMEs in York, helping them to access the support needed to unlock their growth.  
Littlejohn said: "I am looking forward to beginning my work at Make It York and supporting all the amazing York SME businesses on their path to continuous growth.
"I have worked in York for many years, fostering good relationships with key partners and organisations in the city, and have an in-depth knowledge of York's diverse business community.
"I hope my knowledge and expertise will help businesses find new opportunities to develop, innovate and grow." 
Sean Bullick, managing director of Make It York, said: "We are delighted to welcome Brian to our team.
"We believe he will be a great addition to our business team of professional and passionate people supporting new and existing indigenous business in York as well as attracting new business to the city. 
"Brian's focus on identifying, building relationships and supporting York's growth-focused businesses will help the city's economic expansion and growth in priority sectors. 
"We are looking forward to working with Brian and continuing our work with national, city region and local business support organisations like the LEP."
:::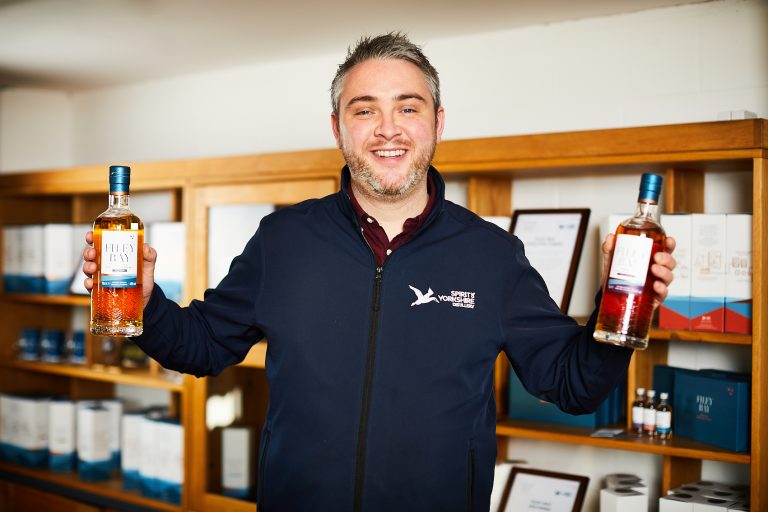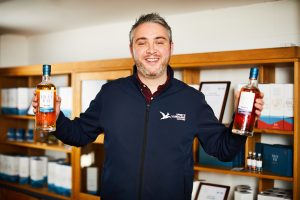 A North Yorkshire distillery has recruited a sales manager as demand for Yorkshire's first single malt whisky soars.
Spirit of Yorkshire Distillery has appointed Morgan McDermott from York to the new role of UK sales manager.
He joins the Hunmanby-based business from artisan spirits distillery, Sloemotion and first became aware of Filey Bay whisky when he managed the Michelin Bib Gourmand Restaurant, Skosh in York.
He said: "I love trying whisky from all over the world, so this is a dream job for me. My induction has involved learning about the provenance of our barley, the multiple decisions involved in field to bottle whisky making and the complexity of our processes and it has been fascinating.
"It's a very exciting time to be joining the team at Spirit of Yorkshire and I'm looking forward to using my new found knowledge to sell Filey Bay whisky and to work with new and existing customers to help increase their sales with in store staff training and tastings."
Spirit of Yorkshire's co-founder and MD, David Thompson, said: "The English whisky market is growing rapidly and the demand for Yorkshire whisky is high.
"With Morgan's help, we're looking forward to extending our reach in both the retail and hospitality sectors."
The distillery was launched in 2016 and is a collaboration between farmer and brewer, Tom Mellor from Wold Top Brewery and business partner, David Thompson.
:::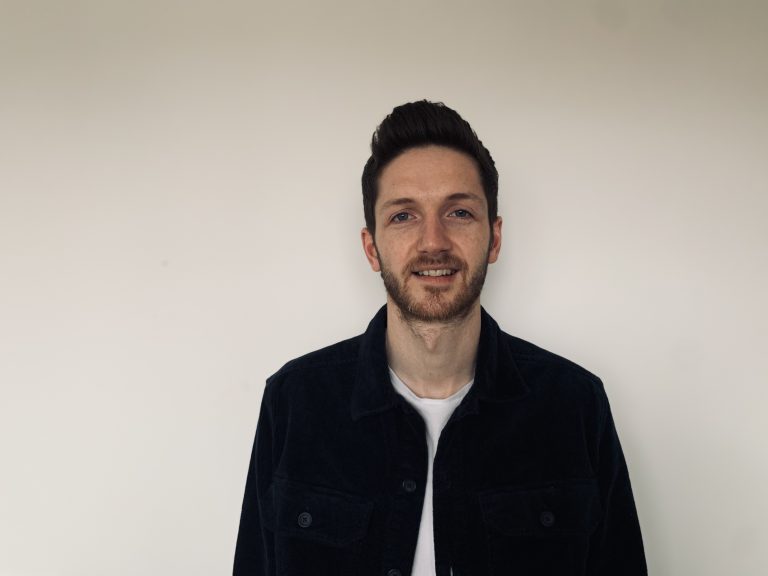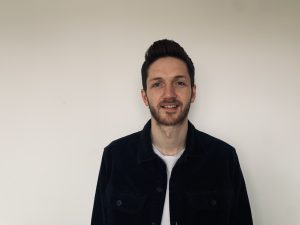 Leeds-based agency, ilk, has appointed Rob Jones to head its PR and social media department as part of a wider team restructure.
Jones stepped into the role in the New Year and will be responsible for not only managing the current team and its clients but also helping to strengthen its PR and social offering and bring in new business.
Over nearly a decade at Birmingham-based integrated PR, social and search agency, WPR, he progressed from graduate account executive to divisional director, working on brands such as Worcester Bosch, Electrolux, Spirax Sarco, REHAU and Office Depot.
By the time he left, Jones sat on the agency's senior leadership team and was responsible for managing a team of 16 PR, content, social and search specialists.
He joins ilk from Holbeck-based Brand8 PR, where he was responsible for leading the agency's B2B PR portfolio after making the move from the Midlands to Yorkshire.
He said: "I'm really excited to be taking on this role here at ilk. The agency stood out to me as a business set up perfectly to wow clients with fantastic creative and high-impact PR and social campaigns delivered across multiple channels.
"It's become clear during my first few weeks that I've entered a vibrant, dynamic environment bursting with ideas and enthusiasm.
"I'm a firm believer that an agency's most important asset is its people and no challenge has been too great for anyone I've had the pleasure of working with so far."
Nev Ridley, MD at ilk, said: "We're delighted to welcome Rob on board our PR and social media team at such a crucial time in the team's development.
"Over the past 12 months we've used lockdown as an opportunity to evaluate our current offering and make changes to benefit not only our clients but the team itself and Rob's appointment is a big part of that.
"We're looking forward to seeing Rob's impact on the team and working together on some really exciting projects."