People: PFF Packaging; The Engine Room; Institute of Directors; and more
Yorkshire-based PFF Packaging has strengthened its sales team with the appointment of Steve Cranswick as a key account manager based at its Keighley site.
Part of PFF Group, PFF Packaging is an independent food packaging manufacturer, providing recyclable plastic packaging solutions to supermarkets, multi-national food manufacturers, food service and fresh produce companies.
Cranswick brings a wealth of experience to the company gained over 30 years in the plastic manufacturing packaging industry.
Reporting to PFF's sales director Ian Smith, his role includes new business and the development of strategic accounts.
Smith said: "Steve has extensive knowledge of the packaging sector and his appointment will enhance the service we offer to our customers. We're delighted to welcome him to the team."
:::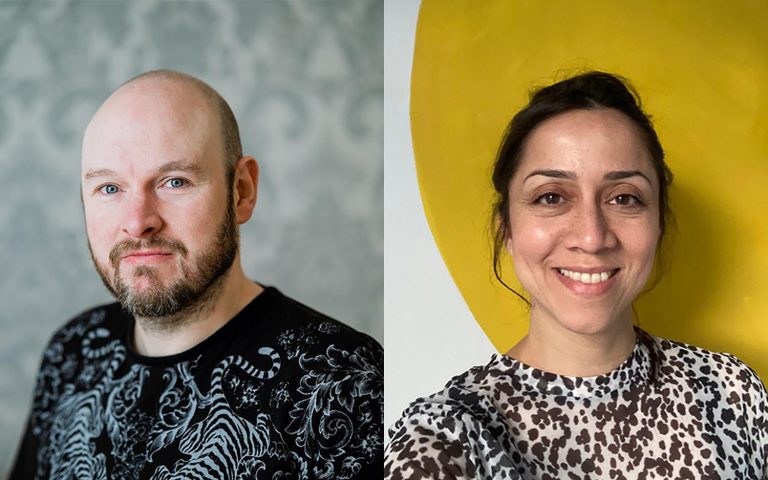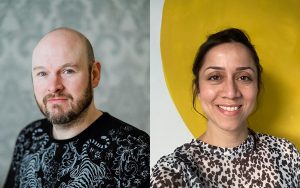 Strategic brand consultancy The Engine Room has welcomed two key appointments – with 35 years' experience between them – to support the business's 2021 growth plans.
Highly-skilled senior designer Neil Herke returns to the Mirfield-headquartered agency having previously been the organisation's head of digital in 2013.
Originally in the post for four years, he produced animation, photography, film, and websites to support brand development projects before moving to production firm The Mill Group as its head of graphics in 2017.
He will be responsible for helping the The Engine Room continue to bring customer stories to life through movement and visual content.
Meanwhile, experienced leader Chantelle Welcome joins as a project manager. She possesses global brand knowledge following a previous role as a senior quality assurance specialist for clothing firm Cohen and Wilks International.
She also successfully led sales and design teams to develop new opportunities – throughout the UK, Vietnam, China and Bangladesh – for Christys Garments and Accessories.
As the business's technical manager, she was primarily responsible for quality and compliance, handling orders and approvals, and managing overseas factory audits.
Herke said: "During uncertain times, moving to a new agency could be quite daunting – especially when doing so remotely. However, coming back to The Engine Room has felt like catching up with old friends again.
"The group's passion for design, respect and professionalism towards clients has never wavered and the culture is one where everyone is trusted and adds value."
Welcome explained: "I feel excited to be part of such a progressive team. Everyone is really engaged in what they do and open to discussing ideas and approaches so we can continue to deliver outstanding strategic outcomes for clients."
Managing director Lesley Gulliver believes the duo's experience will add an even greater level of expertise and measurable outcomes for clients.
She said: "Both Chantelle and Neil are fantastic appointments. Chantelle is a truly collaborative manager who is committed to finding creative solutions and making things happen.
"Neil is a real team player and one we're so excited to have back in the organisation.
"We'll not only benefit from his experience but also his ability to upskill others in motion graphics so we can continue to tell client stories creatively."
:::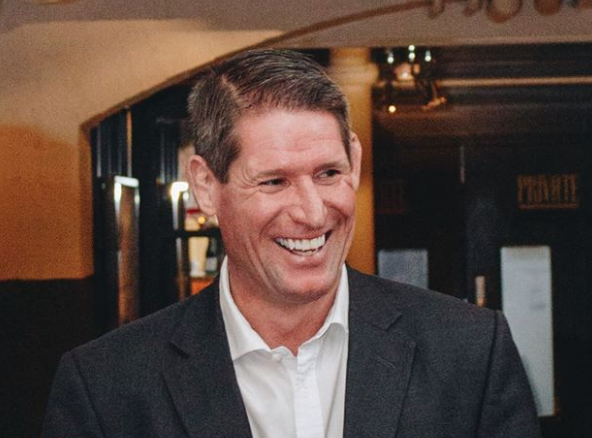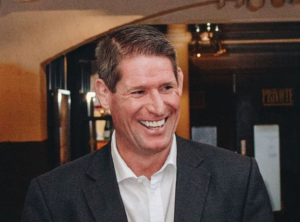 North Yorkshire businessman Nick Bradley has been awarded Fellowship of the Institute of Directors, in recognition of his support for the region's business community.
Bradley is founder and CEO of Mandala Leaders, which delivers leadership development programmes to organisations ranging from the NHS and Cabinet Office to tech start-ups and established businesses.
Last year, he spotted an opportunity to launch a new IoD group that brings together York business leaders for social and networking events.
Since lockdown restrictions came into effect, he has organised fortnightly online meetings on subjects ranging from business support to mental health.
He gives local members a voice by feeding their views and experiences into City of York Council's Business Intelligence Committee.
The IoD has secured vital support for directors during the Covid-19 pandemic, including financial assistance for wage bills and changes to insolvency rules.
Through its Policy Voice programme, it provides Government with first-hand reports from those dealing with the crisis.
Bradley said: "It is an honour to be awarded Fellowship. The past year has been extremely challenging for directors in York but we have seen really good engagement at our online events, while the council has been receptive to our input around business support.
"All of this bodes well as we help directors get back to what they do best – running successful businesses."
Jonathan Geldart, IoD director general, said: "I would like to thank Nick for his valuable contribution to the IoD in York.
"His skill, experience and leadership enable us to provide fresh connections, deliver first class professional development and influence policy makers at the highest level."
:::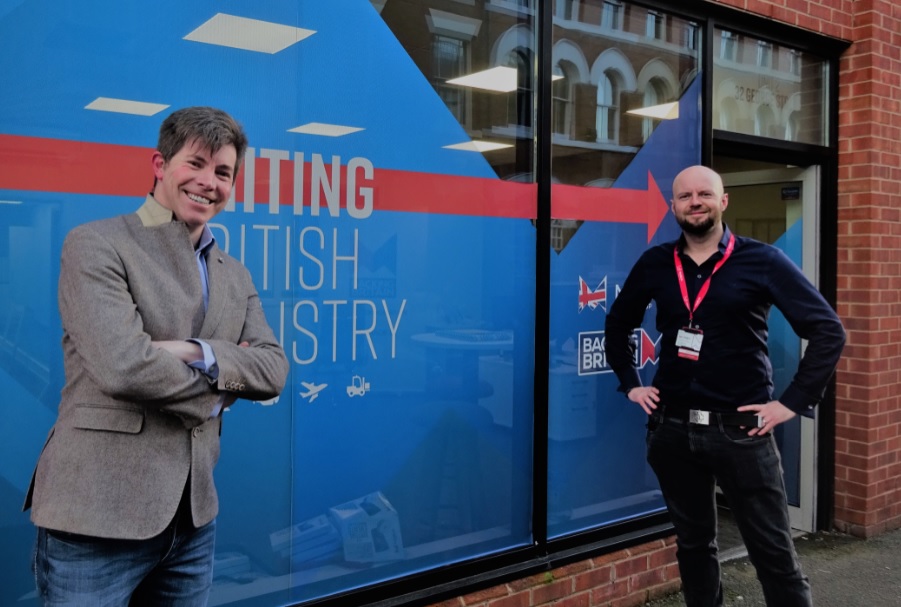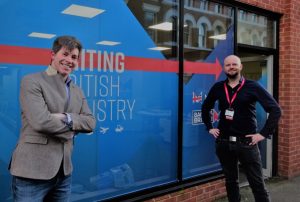 Another member of Made in Group will be taking on an even larger role as managing director of Made in the Midlands Limited and Made in Yorkshire.
Charles Addison assumes the new role of managing brands currently using the Made in Group Manufacturing Membership platform.
This follows three appointments already this year, including a new artificial intelligence academic and two new business development directors.
Current MD Jason Pitt will retain the group's CEO position and oversee the group's platform development and strategic direction, while Addison will be running both Made in the Midlands and Made in Yorkshire as the MD.
The new role will focus on improved member retention and growth of both regions.
Pitt said: "The board discussed this role before the pandemic as a future road map; as we begin to emerge from the crisis, it seems now is the right time to help Charlie progress in the business with greater responsibilities and freedom whilst simultaneously creating a path for other senior people to emerge into the business.
Addison said: "It's a real privilege to take on this important role within the Made in Group.
"I'm very humbled and honoured to have been part of the journey since our foundation, and it is with great enthusiasm and pride that I can be part of its future at such a crucial time for the manufacturing community in this country.
"We've always been a step ahead of what others are doing.
"I think that it gives Made in Group members an advantage over other manufacturing companies by helping them be more visible, more vocal in their respective verticals – benefitting from the collective intelligence and buying power of our now 500 strong network of manufacturers. 
"My goal is to ensure these skills and attitudes are passed onto members new and old to give them the best platform to recover and grow again.
"Having seen the group grow from an acorn of an idea without any funding or grants, I believe this next chapter will see the network double in size and elevate further manufacturing at home locally and abroad."
The current management team includes Ilona Pitt – who remains as the finance and operations director of the group – Jason Pitt, Charles Addison and Lord Whitby."
New positions created in 2021 include David McDonald, who will lead the AI project to enhance the Made platform, Jason Taylor, who joins as business development director in Yorkshire and Chris Holliday, who joins the Midlands office as business development director.
Mentor to the business Andy Moore will continue to oversee director development, and Lord Whitby continues in the role as non-exec chairman of the group and subsidiaries.