People: DLA Architecture; Gallagher; Fishtank Agency; and more
X

Register for free to receive latest news stories direct to your inbox
Register
DLA Architecture has promoted Mark Redfern as head of design across all three studios in Leeds, Manchester, and London.
The newly created role has been generated by a business restructure and succession plan announced earlier this year.
Redfern, who joined the practice in 2006, operates across all office locations and drives the design ethos within the practice.
He will take the lead in developing a more integrated design culture to deliver the company's ethos of contextual narrative-led architecture across all the DLA studios.
He has contributed considerable design leadership through several high-profile projects including the redevelopment of 'The Majestic' which is to become the new HQ for Channel 4, and the Central Square development in Leeds which was one of the first BREEAM Outstanding speculative office developments in the UK.
Redfern is also currently leading the master planning for Lisbon Square, a critical gateway site in Leeds's West End.
Chris Levett, board director and head of the London office at DLA, said: "Mark's skills and experience are perfect for this new and vital role demonstrated by his passion for contextual and integrated design which is widely recognised in the property sector.
"He is able to balance the commercial requirements of the client's brief with the challenges that each site brings to create high quality, award winning civic architecture."
Redfern said: "I am delighted to take on this new role at DLA and see tremendous value in embracing the collective design expertise across all our offices to enrich our design culture.
"This is a very exciting time for the future of the practice and indeed the property industry as we emerge, post pandemic, with an evolved perspective on the effects of the built environment around us."
In January DLA announced its succession strategy with a rebrand and has streamlined its core architectural services to focus on core growth sectors.
Whilst its HQ remains in Leeds, it has committed to grow its North West presence with larger premises in Manchester city centre.
:::
Insurance broker Gallagher has welcomed five new insurance specialists to its Leeds and Wakefield offices, as it continues to expand in Yorkshire.
It now employs over 300 insurance and risk management specialists across its offices in Leeds, Wakefield and Sheffield.
Kelly Nicholson has joined the Leeds office as client service director, bringing more than 18 years' insurance experience, most recently at Aon in Leeds, where she was client director.
In her new role, she will be responsible for overseeing relationships with large corporate clients and leading a team of account executives.
Brad Whitwam has been appointed as placement manager for the Yorkshire region, having joined from PIB Insurance Brokers in Halifax, where he was corporate broker.
He will be based at the Leeds office and will support client-facing teams across Yorkshire with technical insurance expertise and advice, as well as expanding the region's insurer relationships.
Danny Jaques and Craig Harte have been appointed as senior account executives in Gallagher's Wakefield office, with Jaques joining from Arabian Shield Insurance, in Riyadh, Saudi Arabia, where he was head of partnerships, and Harte joining from Schofield Insurance Brokers in Leeds, where he was account executive.
Both will look after a portfolio of commercial clients from a range of sectors, as well as helping the firm develop new client relationships.
Atkinson joins the Wakefield team as account executive, having arrived from Aon in Leeds.
He will focus on managing and developing existing client relationships, as well as identifying new business opportunities.
Jon Simpkin, regional managing director for Yorkshire, Gallagher, said: "Yorkshire offers a flourishing and diverse business community, with a strong manufacturing sector, as well as other thriving industries, such as financial and professional services and technology.
"At a time which has brought many unprecedented challenges for businesses in Yorkshire, our new team members, who have in-depth local insurance market expertise, will each play a key role in supporting our growing client base in the region to navigate the changing risks they face.
"Gallagher in Yorkshire is going from strength to strength, and adding five new joiners to our first-rate team of specialists across the region is a real milestone for us.
"Attracting and developing the industry's top talent is a crucial part of our long-term growth strategy in Yorkshire, and our new hires are prime examples of this commitment."
:::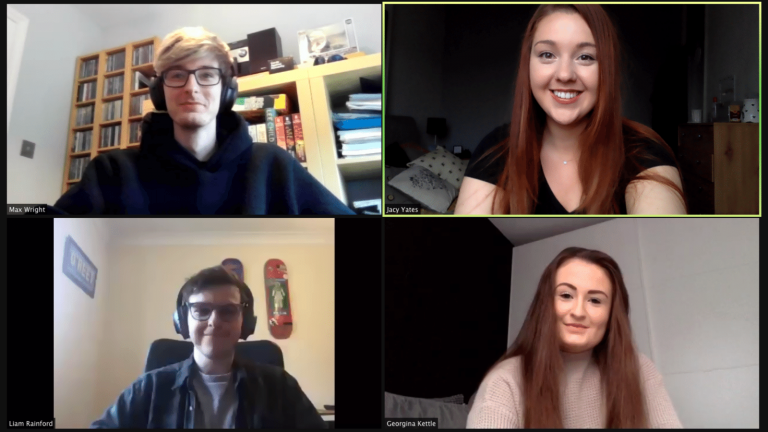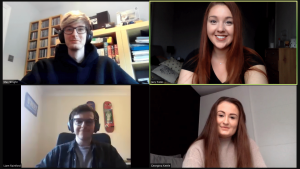 Yorkshire integrated digital marketing specialist, Fishtank Agency, has appointed four employees to support ongoing demand for its services as businesses seek to enhance their online impact.
The agency, which specialises in web development and digital marketing, has welcomed Liam Rainford as the company's first junior graphic designer and animator, Max Wright as placement junior front-end developer, Jacy Yates as junior digital marketer and Georgina Kettle as account executive to support the delivery of both new and existing projects.
The appointments follow a series of client wins, including Wigan Warriors, Paragon Oak, Eleven Sports and City Taxis.
The agency has also been appointed to develop a website and revise branding for specialist plastic extruder Tubex, and geosynthetics manufacturer Terram, as well as provide digital marketing campaigns, full SEO redirect and optimisation strategies.
Founder and managing director, Damien Fisher, said: "We are so delighted to welcome Liam, Max, Jacy and Georgina to the tank.
"The last year has been a tough year for many, but especially for graduates who face entering a world of work that has been completely turned upside down.
"Although our new recruits joined amid a pandemic and have worked wholly remotely since joining us, they have taken their roles by the horns and worked hard to prove their passion and knowledge to provide our clients with a high-quality service. We are excited to see what the future holds."
:::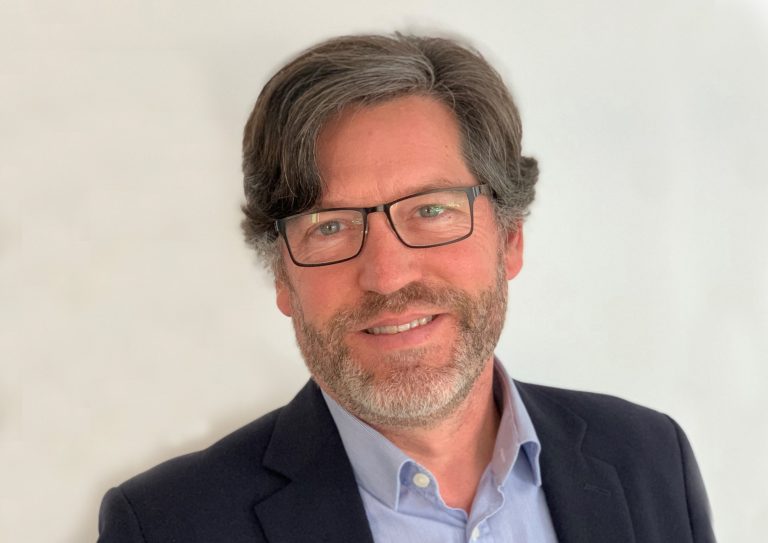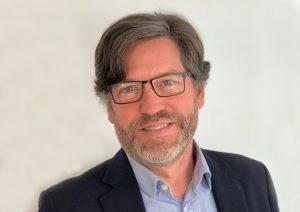 Northallerton-based National Timber Systems has appointed a national technical and commercial manager to oversee the growth of its Rapid Fit 'roof in the roof 'system, NYTROOF.
Philip Carney joins the company with more than three decades of experience within the timber and engineered wood products markets.
He began working in the industry in 1990 after leaving college. He made his mark introducing engineered joists to national housebuilders more than 20 years ago and, most recently, he worked at The British Board of Agrément and The Building Research Establishment.
He will be responsible for developing the product portfolio and the market for NYTROOF, as well as encouraging more house builders and construction companies to adopt modern methods of construction to maximise space within the house.
In addition, Carney will be supporting the introduction of a supply and fit service that will be offered alongside NYTROOF.
This will use a network of national installers that can complete up to four roofs a day and significantly reduce build programmes for housebuilders.
National Timber Systems is part of National Timber Group, the UK's largest independent added-value timber group.
Carney said: "I'm delighted to have joined National Timber Systems. It is expanding very quickly thanks to its high-quality proposition and ever-increasing capacity.
"We have already developed a new roof concept which I'm looking forward to helping NTS introduce to our expanding customer base."
Nick Kershaw, managing director, said: "Philip is a fantastic addition to the team. NYTROOF is a market-leading product and with Philip dedicated to its development, I'm confident we'll have a great deal more success which will benefit our customers."