Property people: Keyland Developments; OVO Spaces; and more

Keyland Developments Ltd, the property trading arm of Kelda Group and sister-company to Yorkshire Water, has announced the promotion of Luke Axe to land & planning director.
He joined Keyland in 2016 to lead the planning team and has been instrumental in maintaining the company's successful planning record, bringing forward consents on complex, strategic sites across the Yorkshire region.
This has resulted in the sale and redevelopment of hundreds of acres of unused land for new homes and employment space, in turn creating thousands of new jobs.
Axe has been responsible for devising Keyland's blueprint for sustainable development, which will see it change the way that houses are delivered across the region.
His work with a team of consultants has delivered a UK first, the creation of a pioneering valuation tool to measure direct, indirect and enabled value delivered from its 'six capitals' approach to property development.
The announcement follows the recent news that Keyland has appointed Matthew Turnbull as planning and development manager and promoted Beth McQue also to planning and development manager.
Peter Garrett, managing director, said: "Luke is an extremely valued member of the Keyland team and has played a key role in putting together our five-year business plan, so it is entirely fitting that he sees it delivered as a director of the business.
"We are incredibly proud to be leading from the front on sustainable development through our 'six capitals' approach.
"We have a strong, dynamic team and there are exciting times ahead for the business and the region."
Axe said: "I am delighted to be joining the Keyland Board and look forward to the new phase in Keyland's lifecycle as we bring forward some ground-breaking schemes such as the Esholt sustainable development.
"We work on an incredibly diverse portfolio and I am looking forward to working with the rest of the team on implementing our approach to sustainable development into our wide-ranging projects."
:::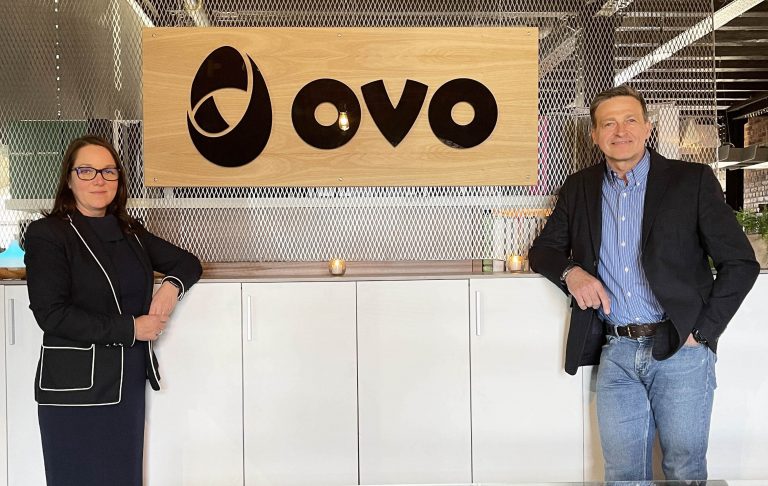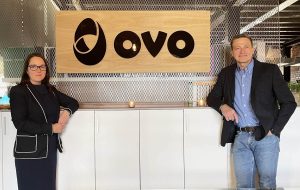 Sheffield commercial interior design and fit-out specialist OVO Spaces has appointed Rebecca Knight as its new managing director.
Knight, who was previously a director of the company, takes over from OVO Spaces founder David Baldwin, who takes on the new role of chief executive.
"I am delighted to hand over the Managing Director role to Rebecca," said Baldwin.
"Despite all the challenges of the past 12 months and during the pandemic, we have been increasingly busy and as the business continues to develop we knew that a certain amount of restructuring was necessary to accommodate that growth.
"With Rebecca in her new post, I will have more time to work on exciting new business opportunities and oversee improvements to our business processes.
"Rebecca has effectively been carrying out many aspects of her new role for some time so I know that she is the right person to oversee OVO's day to day development."
Knight has spent her entire career working in property and interiors at companies throughout the north.
She said: "Since joining OVO Spaces in 2015 I have been seeking and nurturing new clients, building on existing relationships and working on strengthening our market presence, in addition to taking a more leading role in the day to day management of the business.
"I now look forwards to working closely with David and the rest of the team on taking OVO to the next level of successful growth."
The company recently worked on the transformation of the former Gilders car workshop on Ecclesall Road South, Sheffield, into a stylish new office suite for city chartered accountants Brown McLeod.
The last year also saw the OVO team complete work on restoration and refurbishment of the seven-storey former Midland Bank building – Deacon House – in Eyre Street.
And work has only just finished on the upgrade of the historic Maynard Hotel in the Peak District, creating accommodation just in time for the lifting of Covid restrictions.
:::
Engineering, environment, design and regulatory consultancy Sweco has strengthened its Building Standards division with the appointment of three senior consultants as the business looks to drive growth across the North of England.
The investment in talent follows the launch of the new division late last year, which will provide clients with regulatory services in the areas of building regulation, CDM and quality assurance.
Jason Foster joins the company's Leeds office from competitor Stroma as operations director.
He brings over 30 years' experience in delivering building regulation and fire safety requirements for some of the UK's major public and commercial developments, which includes roles at Carillion and HCD Group.
Paul McClelland also joins the Leeds office from Stroma as commercial projects director and has 15 years' experience in delivering building regulations for a range of high-profile schemes across the UK.
His previous positions include associate director level roles for Bureau Veritas Building Control Ltd and Oldham Metropolitan Borough Council.
Andrew Marsden will join Sweco's Manchester office as principal building control surveyor, with 15 years behind him working for local authorities and approved inspectors.
The new hires will have a remit for growing the division's Building Control service line across the North and supporting Sweco's existing clients, providing advice on building regulations, compliance requirements and development performance.
The Building Standards division combines Sweco's expertise in building engineering with the regulatory services of MLM Group, which the business acquired in 2019, to create one of the largest regulatory offerings in the UK and Ireland.
Paul Eggleton, head of Sweco Building Standards, said: "Establishing a regional presence is vital to our future growth plans and these strategic appointments will strengthen our capability to advise clients on building regulations, compliance requirements and performance for major new developments across the North, from housing and commercial to education and healthcare.
"This investment will prove vital in building on the strength of our presence in the South East, where we have one of the largest Building Control teams in London, to develop a national footprint.
"We look forward to working with Jason, Paul and Andrew as we start an exciting period for the business."