City briefs: ITM power and 4D Pharma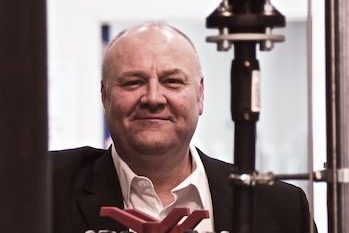 X

Register for free to receive latest news stories direct to your inbox
Register
ITM Power has sold a HGas3SP (2MW) electrolyser and supporting equipment to its partner Linde plc for the H2Pioneer project in Austria, marking its first in the country.
One of the main goals of the H2Pioneer project is demonstrating the production of green hydrogen on-site to be used in semiconductor production, mostly replacing the supply of liquified hydrogen delivered in trailers.
The HGas3SP (2MW) electrolyser system supplied by the Sheffield-based business will not only produce green hydrogen – after further purification by Linde the hydrogen produced will be ultra-pure, for semiconductor manufacture.
Dr Graham Cooley, ITM Power CEO commented on the sale stating: "We are delighted to announce this project, our first in Austria and our first for the semiconductor industry. We will work very closely with our key partner Linde and it is pleasing that this first sale to Austria also takes us into a new industry."
::::
Leeds-vased pharmaceutical company, 4D Pharma which is leading the development of Live Biotherapeutic products – a novel class of drug derived from the microbiome, is collaborating with Parkinson's UK on a project to establish a Patient Advisory Board.
The Patient Advisory Board which will be comprised of people living with Parkinson's will provide valuable patient-centric perspective to 4D pharma as it continues to advance novel Live Biotherapeutics into the clinic to treat neurodegenerative conditions such as Parkinson's.
"4D pharma selected to work with Parkinson's UK to represent the patient community as the largest charitable funder of Parkinson's research in Europe. The contributions of our Patient Advisory Board, with the support of Parkinson's UK, will be vital to 4D pharma's efforts to not only develop novel therapeutics for this devastating condition, but also promote a dialogue and partnership with the Parkinson's patient community," said Alex Stevenson, Chief Scientific Officer, 4D pharma.
"Parkinson's is the fastest growing neurological condition in the world. It is important that therapeutics in development address the issues of patients. By working with Parkinson's UK and our Patient Advisory Board, 4D pharma is better able to engage Parkinson's patients with our clinical programs as we work to bring the first Live Biotherapeutic for the treatment of this condition into the clinic."
Natasha Ratcliffe, Research Involvement Manager at Parkinson's UK added: "145,000 people are currently living with Parkinson's in the UK alone. There is a desperate need for new and better treatments. To develop these, it is vital to involve people affected by Parkinson's at every stage of research – from setting priorities and making decisions about funding to designing trials.
"We're delighted to be working with innovative companies like 4D pharma that share these values with us and are bringing new approaches to developing transformational new treatments for Parkinson's. The Patient Advisory Board will enable people affected by Parkinson's to have input into the development of this novel treatment."
This partnership builds on 4D Pharma's previously announced partnership with the Michael J. Fox Foundation-sponsored Parkinson's Progression Markers Initiative (PPMI), where it will collaborate as an industry partner.
4D pharma continues to progress plans for a first-in-human clinical trial in Parkinson's disease patients of its oral single strain Live Biotherapeutics.