Supply chain and logistics consultancy changes hands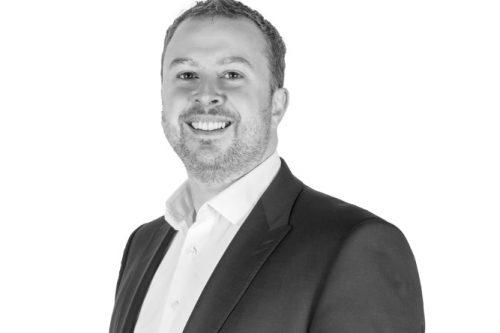 Hatmill, a Yorkshire-based supply chain and logistics consultancy, has become an employee-owned business.
The founder, Simon Dixon, is transferring 100% of shares to an Employee-owned Trust (EOT).
A £6m turnover business, Hatmill was established in 2009 and now has a team of over 35 working with clients such as ASDA, Greggs, NHS Supply Chain and Boots.
The company helps clients improve their warehousing, transport, forecasting and inventory, including the latest warehouse automation technology.
Its employees will now be able to directly benefit financially from the future success of Hatmill, and will also stand to share proceeds from the transfer of shares to the EOT, thanks to a long-standing Employee Management Incentive (EMI) scheme triggered by the transaction.
Dixon said: "It's such a proud moment to be able to hand over Hatmill. I firmly believe this next chapter as an employee-owned business is just reward for the hard work and talent of our brilliant team.
"Becoming employee-owned is about maintaining and building on our unique culture. Creating a great place to work is fundamental to my business principles, and I'm excited about the next stage of Hatmill's journey."
The business was advised by Phil Southern at the FD Centre and Anna Haworth and Martin Cooper at RSM.
Cooper said: "Hatmill is a business exceptionally well-suited for employee ownership, being an organisation with a strong culture, firmly established values and an emphasis on the quality of its people.
"It has been a privilege to work with Simon and the team in assisting them with this transition, and I am confident Hatmill has a bright future as an employee-owned business."
In addition to working with blue-chip brands, Hatmill has recently won a raft of new contracts with retailers, distributors, logistics providers and the public sector.
Dixon will remain as CEO, and Hatmill will continue to work as a "Teal" organisation with its non-hierarchical operating model.
As part of the governance structure, a newly established Operating Board (OB) will support the team to run the business and respond to the external environment.
The OB comprises two external non-executive directors: Stephen Bradley, a long-standing Hatmill Associate and former head of PwC's supply chain practice, and Ade Lingard, a business leader and coach with PLC Board level experience.
They will be joined by Dixon and two other elected Hatmill employees, John Hayward and Terry Murphy, on a two-year rotation as employee directors.
The Trustee Board will protect the beneficiaries' long-term interest and maintain the spirit and ethos of the EOT.
Its members include non-executive director Southern, Dixon and employee Gareth Powell, elected by his colleagues to be employee director and their representative on a two-year tenure ship.
Hatmill joins well-known firms such as John Lewis, Richer Sounds, and 'Tiptree' preserve maker Wilkin & Sons in becoming employee-owned.
Deb Oxley, chief executive of The Employee Ownership Association, said: "We congratulate Hatmill and its new employee owners – their move to employee ownership will sustain the values and independence of the business for the longer term.
"Businesses that give employees a stake and a say build trust and shared responsibility, therefore uniting leaders and employees behind a common purpose.
"This leaves the business in the best position to flex and adapt to recover from challenges and to deliver on new opportunities."