All (Climate) Change Please – the shift from moral obligation to legislation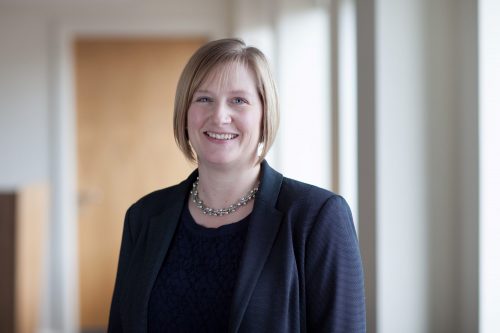 By Anita Lloyd, director, Squire Patton Boggs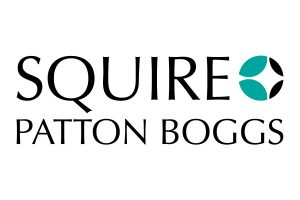 The UK is leading an international response to climate change and the COP26 presidency will hopefully demonstrate what effective regulatory cooperation should look like. Through the international regulatory cooperation strategy, the UK government is going to look at what systematic changes can be made for a more global approach to regulation for climate change, among wider issues.
The UK was the first global economy to legislate for net-zero as a means of tackling climate change, and there is a binding legal obligation on the UK government to deliver net-zero.
Numerous complementary regulatory and policy areas are developing in support of the net-zero commitment, including in relation to climate-related financial disclosures, industrial strategy and promoting and regulating in green technologies.
The range of regulatory measures, and proposed new regulation, is vast, so in this article, we will look at just a small selection, starting with the net-zero commitment itself, and then the Industrial Decarbonisation Strategy.
Net-zero and Carbon Budgets
Binding decarbonisation targets and carbon budgets for the UK are not new, having been introduced in the Climate Change Act 2008. There is an overarching 2050 carbon reduction target, and the carbon budgets are a rolling programme of shorter-term targets, breaking the overall target into more "manageable" chunks, to get us to the overarching climate change target set out in the act.
However, what has changed recently, starting in 2019 with the adjustment of the overall target from 80% to 100% reduction against 1990 levels, is the level of ambition.
On 20 April 2021, the government announced the sixth carbon budget, covering the five-year period from 2033 to 2037. This includes a requirement to reduce carbon emissions by 78% by 2035, compared to 1990 levels, taking the UK more than three-quarters of the way to net-zero by 2050, and almost to the level of the previous 2050 target. This is understood to be the world's most ambitious climate change target to be put onto a legal footing (which it should be by the end of June).
To compare with what was already in place, the UK was working towards 68% by 2030, compared to 1990 levels, through the UK's latest nationally determined contribution under the Paris Agreement, which the government had already claimed was itself the highest reduction target made by a major economy to date.
As well as the large step up in the target, crucially, the sixth carbon budget is the first to include the UK's share of international aviation and shipping emissions, a major change in approach from the government, which sees the reduction of these emissions as an important part of its decarbonisation efforts.
This commitment follows the recommendations of the independent Climate Change Committee, and the Prime Minister has urged other countries to raise their own ambitions and join the UK in setting stretching targets for 2030 to align with net-zero. In the run up to COP26, we can expect to see other countries making similar announcements, but it will be interesting to see if they grasp the nettle as firmly as the UK appears to be doing.
Industrial Decarbonisation Strategy and Other Key Policies
On March 17 2021, the Department for Business, Energy & Industrial Strategy (BEIS) published its Industrial Decarbonisation Strategy. This strategy builds on the government's Ten-Point Plan from December 2020 and sets out how industry can decarbonise in line with net-zero 2050, while remaining competitive and without pushing emissions abroad. Again, the government has heralded this as the first such document of its kind in the world. As well as specific actions, a timetable and specific immediate steps for 2021 to 2022, it includes a summary of all current UK government policy that enables or supports industrial decarbonisation.
Decarbonising industry, including manufacturing, is a significant challenge in the road to net-zero, but if the targets are to be achieved, the sector will have to reduce industrial emissions by two-thirds by 2035, and by at least 90% by 2050. Therefore, numerous options and routes to decarbonisation will need to be deployed, including carbon capture, use and storage (CCS), alternative fuels, such as low-carbon hydrogen, and improvements to energy and resource efficiency.
Earlier in March, HM Treasury also published a policy paper, "Build Back Better: our plan for growth", which sets out the government's plans to support economic growth through investment in infrastructure, skills and innovation (as regards environmental aspects, it essentially confirms announcements and commitments made previously, but gathering them together in one place). HM Treasury is also due to publish its final report on its net-zero review shortly, following publication of its interim review in December 2020. Clearly, financial support and unlocking investment for the changes required by the Industrial Decarbonisation Strategy will be critical to its success.
::::
Anita Lloyd specialises in environmental and sustainability matters, including waste, environmental permits, producer responsibility, product compliance and labelling, chemical regulation, asbestos and contaminated land, and climate change law. She is one of the speakers joining the free sustainability conference In The Circle on 19 May.
Lloyd advises clients in all sectors but has particular expertise in the chemicals, plastics, automotive, paper and other manufacturing sectors. She regularly advises clients based in the UK, the EU and outside the EU on environmental and product regulation and its application to their business, products, facilities and supply chains. She will be chairing a session entitled " Bringing COP to Yorkshire: How our regions respond to the challenge", which will look at how Yorkshire can foster real change by harnessing the momentum being generated by COP26 and set the agenda for the future.