People: Begbies Traynor; Widd Signs; PCL; and more
Insolvency specialist Begbies Traynor has promoted Joanne Hammond to partner. Based in the firm's Sheffield office, she works across the Yorkshire region.
Hammond has spent her entire career with the business. Having undertaken work experience in 2007 after leaving university, she went on to become a case administrator and then a case manager.
Over the last 14 years, she has risen through the ranks, qualifying as a licensed insolvency practitioner in 2014.
Since becoming an insolvency director six years ago, she has handled numerous insolvency appointments, specialising in corporate cases.
She has a strong track record in managing bank-led administrations as well as trading insolvencies and even football club administrations.
In her new role, Hammond will continue to head the corporate case team in Sheffield, undertaking insolvency work across South Yorkshire and the East Midlands.
Kris Wigfield, managing partner at Begbies Traynor in Sheffield, said: "Over the last four years, our Sheffield office has seen significant growth – we have doubled both our case load and our team, and Jo has played a key role in this expansion.
"Having developed her career with the business, she has impressive technical knowledge and is adept at managing complex administrations, with particular expertise in handling bank-led work.
"It is really satisfying to see our 'home-grown' talent recognised and rewarded in this way, and a real credit to Jo to be promoted to partner."
Hammond added: "It's fantastic to be part of the continued growth of the Sheffield team, we now have six licensed IPs and are continuing to demonstrate our confidence in the city, taking on further office space at Westfield House.
"Having been able to develop my career with Begbies Traynor, it's also pleasing to see a number of graduates coming on board as the company invests in the future."
Julian Pitts, regional managing partner for Begbies Traynor in Yorkshire, said: "The Sheffield office has grown into a 45-strong team, incorporating experts from Begbies Traynor Group's national property consultancy, Eddisons, and the BTG Advisory division.
"It's vital we continue to invest in our people and Jo's promotion is well-deserved recognition of her hard work and skills.
:::
Leeds and St Helens-based Widd Signs has made four appointments to its team following a host of business wins.
The traditional and digital signage specialist has hired Jonathan Hitch as group buyer.
He is responsible for negotiating the best rates for the Group across the supply chain, supporting the growing sales team with detailed estimates for high-value tender enquires, and enhancing the company's customer relationship management tools.
He is joined by Gary Tomlinson, who has been appointed operations manager.
Tomlinson brings a wealth of industry experience and expertise to the team and will operate as the link between the sales and production teams, ensuring the efficient processing of orders through the factory and the highest standards of delivery for customers.
Also, Claire Mullen has taken up the position of sales administrator to support the sales and operations team. She joins the company from Bensons for Beds where she was a project administrator.
And James Frodsham has joined the company as a vinyl operative, working on the company's factory floor.
Widd Signs has recently completed a £175,000 investment at its 20,000 sq ft St Helens factory, which included a full-scale office refurbishment and the purchase of new technology to further enhance the firm's capabilities.
Managing director Gary Williams said: "We acquired our St Helens base at the start of 2020 and since then we've invested significantly in the site and its people, hiring over a dozen people in a variety of roles to further boost our capabilities and skills set.
"We've had a good start to 2021 delivering sizeable projects across the retail, construction and leisure sectors, and we've made these four hires to further strengthen our team across our two bases and ensure we're best placed to meet the strong demand we're seeing for our services."
:::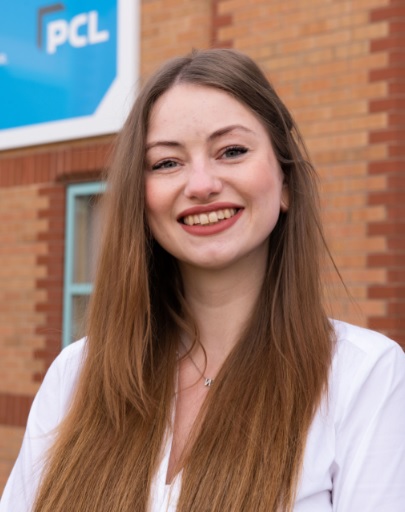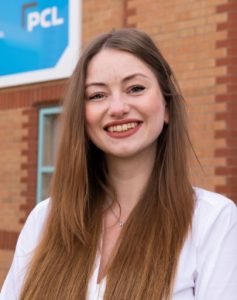 Sheffield-based tyre inflation and pneumatics expert PCL continues to expand its HQ operation with the appointment of a new customer service team leader.
Reporting to sales director Lee Wright, Nicola Slazak will be responsible for providing hands on support, whilst leading the team in delivering excellent customer service.
One of her main priorities will be to work with PCL's warehouse and production staff to help streamline processes and improve the communication flow back to customers.
She will also focus on strengthening relationships within PCL's expanding field sales team.
Born and bred in South Yorkshire, Slazak said: "Having been aware of PCL's reputation for the quality of its 'Made in Sheffield' products and dedication to customer support, it is an honour to be leading the customer service team as PCL drives business forward.
"My focus is on ensuring we provide a first-class service for our customers, working in the most proactive and efficient way possible for them and the company.
"PCL has a great starting model, and my strategy will be on facilitating the smoothest of interactions across all departments we interact with."
PCL sales director, Lee Wright, said: "We are extremely impressed with Nicola's communication skills and ability to head up a team whist remaining hands-on in the role.
"Her background in operations and the day-to-day management of a fulfilment team make her ideal for what is a pivotal role at PCL, with a focus on developing partnerships with customers so that we can flourish and grow supporting each other."
:::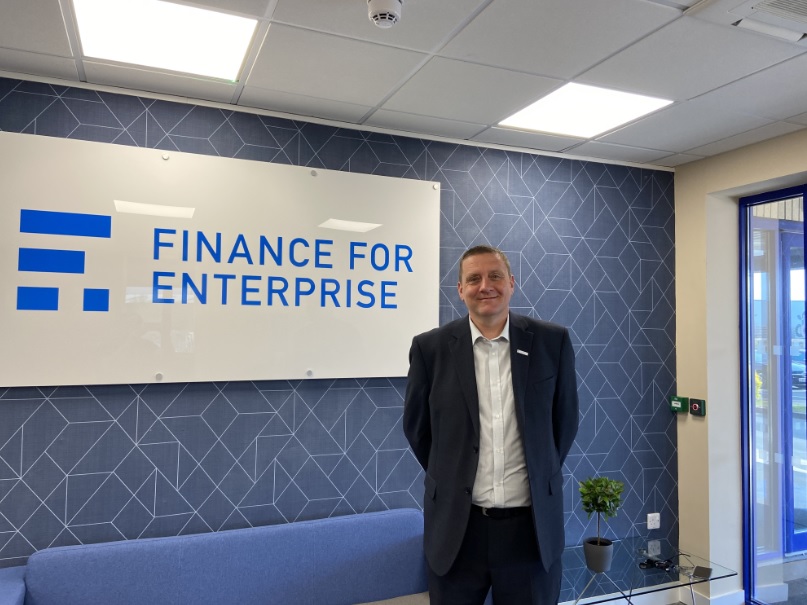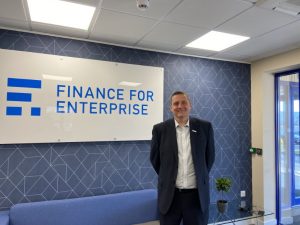 Doncaster-based alternative lending provider, Finance For Enterprise, has expanded its complement of loan experts after appointing experienced banker Paul Howell to its investment manager team.
He will be responsible for helping SME businesses to access the vital funding needed to develop their business plans, many of whom have been unable to secure help from traditional high street lenders.
He has spent more than 35 years rising through the ranks at HSBC.
Howell joined the Midland Bank in 1986 straight after leaving school, and throughout his career has specialised in commercial banking, where he has held various roles across Yorkshire.
In 2013, he was appointed as a business banking area director where he oversaw a team of up to 17 relationship managers and over 2,000 significant businesses within Yorkshire and the Humber.
Since the beginning of March 2020, he helped to oversee the bank's response to the pandemic within the region, helping to deliver more than £85m in business lending through the CBILS and BBLS lending schemes.
Howell said: "SME businesses are the lifeblood of our local and regional economy, and I'm looking forward to rolling up my sleeves and playing a much more hands on role when it comes to helping business owners to access the vital funding needed to build and grow their businesses.
"Prior to joining Finance For Enterprise, I'd spent my entire working life within one organisation, and having first entered the world of banking as a youngster and risen through the ranks, I felt I was at a point in my career where I was ready to embrace a new challenge."
Andrew Austwick, managing director, said: "Paul is a terrific addition to the team who brings with him a wealth of knowledge and plenty of hands-on experience when it comes to understanding business finance.
"I'm sure he will quickly become a valuable addition to the Finance For Enterprise team as we all adapt to a post-COVID-19 world."