People: Shoosmiths; DWF; Bevan Brittan; and more
X

Register for free to receive latest news stories direct to your inbox
Register
UK law firm, Shoosmiths, has unveiled its latest promotion rounds with Leeds-based lawyers Simon Procter being made up to partner and Natalie Hager to principal associate.
Shoosmiths has a network of 13 offices in the UK, including bases in Leeds and Sheffield.
Corporate lawyer Procter, who is an M&A partner in the Leeds Corporate team has over 15 years' experience of corporate transactions, advising both public and private companies on mergers and acquisitions, joint ventures, corporate reorganisation projects and general corporate advisory.
Hager, also based in Leeds, is a specialist in M&A transactions and private equity investments and acts for a number of the firm's key corporate clients and private equity providers.
Head of Leeds corporate, James Foster, said: "I would like to congratulate Simon and Natalie on their well-deserved promotions. This is the result of their sheer hard work, collaboration and putting our clients at the heart of everything we do."
2021 has seen enhanced levels of transactions for the firm across the spectrum of corporate activity, building on the M&A recovery that began in the second half of 2020 and recently gaining significant momentum as investment capital continues to be readily available.
Shoosmiths' Leeds Corporate team has worked on many of the deals happening across the region and beyond.
To service this increasing pipeline, the Leeds Corporate team has further expanded its corporate offering by hiring specialist M&A lawyers Jess Wetherop (from global law firm Jones Day) and Anna Jackson-Smith (from UK Law firm Ward Hadaway).
:::
DWF, a global provider of integrated legal and business services, has appointed three new partners and a legal director in Leeds.
Wendy Harrison and Jonathan Procter, formerly senior corporate partners at DLA Piper are joining the UK corporate practice.
Harrison has vast experience in international M&A transactions with a particular specialism in the hospitality and leisure sector.
A lawyer for 30 years, she also has significant experience of private equity transactions acting either for investors or management.
Procter is a corporate deal maker with a strong core practice in mergers, acquisitions, private equity, equity capital markets and corporate governance.
His work is particularly focused in the services, food and beverage, financial services and fast moving consumer goods sectors.
Frank Shephard, global head of corporate at DWF, said: "As a global practice we continue to be extremely active in significant acquisitions, disposals and private equity transactions and deal flow remains strong.
"We are always looking to bring talent into the team and Wendy and Jonathan, each with their own well-established skillsets and experience, will enable us to further build on this momentum."
Allison Page, regional managing partner (UK and Ireland), said: "I am delighted we have taken the successful first step in our growth plans for the global corporate practice.
"The appointment of such highly respected corporate partners confirms the combination of DWF's culture and global strategy are an attractive proposition in the legal market."
In the Real Estate practice, Andrew Batterton has joined to head the Planning team while construction specialist Naithan McBride will join in June as a legal director in the global construction team.
Both are also joining from DLA Piper. They are the newest additions to the growing global real estate team which spans most of DWF's international locations.
Batterton boasts significant experience as a planning, infrastructure and compulsory purchase legal advisor specialising in major regeneration, transport and energy projects for more than 20 years.
He is also involved with sustainability including the promotion of ambitious projects and initiatives to achieve international carbon zero projects.
McBride is a construction disputes lawyer providing both operational and dispute resolution advice to clients with a focus on dispute avoidance and managing project risk.
He advises contractors and specialist subcontractors and employers in the public and private sectors.
Toby Askin, global head of real estate, said: "Andrew adds senior leadership and technical capability to a strong and growing team while Naithan's expertise in dispute resolution will complement our existing offering.
"Both Andrew and Naithan are leading practitioners in the global energy and infrastructure sector and add significant bench strength in their respective disciplines."
Page said: "I am absolutely delighted to be working with Andrew and Naithan again. They are two of the key appointments DWF has made recently as part of an ambitious growth strategy for the UK practice."
:::
National law firm Bevan Brittan has made two senior appointments in its Leeds Office.
Property partner James Atkins becomes the new Leeds office head and corporate partner Christian Hunt takes over as the firm's new national head of commercial services.
Within the latest promotion round, the firm has also promoted Susan Trigg, who is part of the firm's Clinical Risk team in Leeds, to partner.
Seven new partners have joined in little more than 12 months, with two having moved to Bevan Brittan already in 2021.
Experienced pensions lawyer Nigel Bolton joined Bevan Brittan's growing Employment, Pensions & Immigration practice in Leeds earlier in the year, while property finance expert Jessica Church arrived last month.
Atkins said: "It has been another strong 12 months for our Leeds Office and nationally. As the new Leeds office head, I am pleased to congratulate Susan on her well-deserved recognition in being promoted to partner.
"It is fantastic for our business that we have so many talented people with so much to offer our clients in terms of experience, technical ability and their passion for what they do.
"This positive news adds to the growing momentum we have been building from our base in Leeds over the past five-and-a-half years.
"We are proud of our established presence in Yorkshire, having grown from a team of just eight in 2015 to one of 60 today and I look forward to seeing that growth continue in my new role."
:::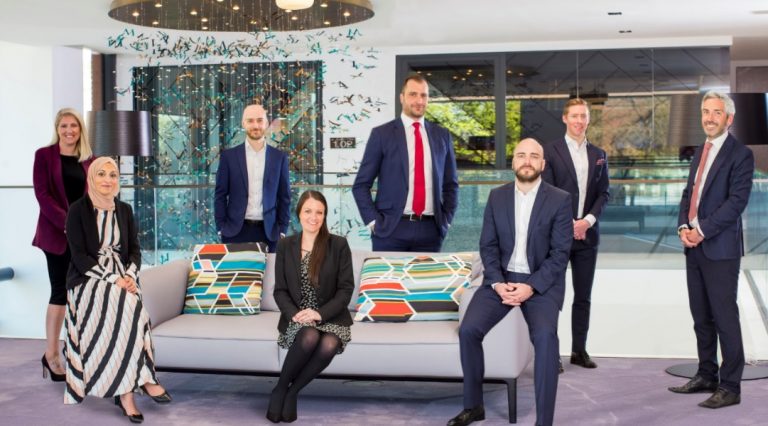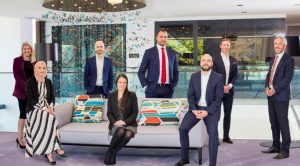 Leeds-based law firm, Walker Morris, has made a landmark 21 internal promotions, including the appointment of four new partners, five directors and an additional 12 senior associates.
Newly appointed partners at the firm include Adam Reed, Cameron Baloyi Rigby, and Mark Byrne, all in the Real Estate Group, and Nick McQueen in Litigation and Dispute Resolution.
This latest announcement follows a raft of additional senior team appointments made in the last six months, including Liz Graham as partner in the Pensions team, Sarah Ward as partner in the Competitions team, and Lucy Gordon as director in the Employment team earlier this year.
Malcolm Simpson, managing partner at Walker Morris, said: "As a firm, we are making a significant investment in internal talent and talent acquisition to grow our business and practice expertise, reinforcing our position as the pre-eminent, single site firm outside of London.
"All of these promotions are thoroughly deserved after what has been a busy and challenging year for our teams.
"The success of our firm is because of our people, with their fresh approach, ambition, and entrepreneurial spirit and I would like to congratulate and thank all of these individuals for their hard work and the commitment they have shown in delivering an outstanding level of service to our clients every day."
Newly promoted colleagues are:
Partners:
Adam Reed – Real Estate Group
Cameron Baloyi Rigby – Real Estate Group
Mark Byrne – Real Estate Group
Nick McQueen – Litigation & Dispute Resolution
Directors:
Claire Acklam – Litigation & Dispute Resolution
Daniel Appleyard – Real Estate Group
Hayley Hayes – Construction & Engineering
Lewis Couth – Real Estate Litigation
Shabana Muneer – Employment
Senior Associates:
Aaron Dixon – Commercial
Adrian Moss – Corporate
Asia Munir – Real Estate Litigation
Christian Brundell – Regulatory & Compliance
Deborah Walls – Construction & Engineering
Kate Schofield – Real Estate Group
Rachel Elgar – Banking & Finance Litigation
Ricky Walker – Commercial Finance
Sam Parkinson – Construction & Engineering
Tom McKeown – Real Estate Group
Twm Russen – Litigation & Dispute Resolution
Will Kay – Construction & Engineering
—