People: Clarion; ABL Business; Shortlister; and more
X

Register for free to receive latest news stories direct to your inbox
Register
Siobhan Jeffels and Sarah Manning are the latest lawyers to join Clarion's nine-strong family law practice.
Having worked in family law for over 20 years, Jeffels joins as a legal director.
She has spent the last 10 years as a family solicitor for a North East-based family law firm.
She helps clients through all areas of family law including divorce and separation, civil partnerships, pre-nuptial and cohabitation agreements, finance and child support.
And she is experienced in handling more complex financial matrimonial issues – for example, farming cases.
Jeffels is Resolution accredited, making her the fourth member in Clarion's family team who has that specialist accreditation.
Manning joins as a senior associate mediator having worked in a niche family and employment practice in Leeds for the last three years.
She has over 13 years' experience in family law and qualified as a mediator in 2012.
She assists individuals in all aspects of private family law matters, including pre-nups and post-nups, children disputes and finance disputes.
Manning is a board member of the Family Mediation Association which raises awareness of mediation within the legal sector and the general public.
Justine Osmotherley, partner and head of Clarion's family practice, said: "Siobhan has an impressive track record of handling complex matrimonial cases and with her experience in the farming sector, she will further boost our specialist agricultural offering.
"Sarah also brings a wealth of experience with her and, as an accredited mediator, her skills fit well with our commitment to amicable dispute resolution whenever possible.
"Having built such a cohesive team that shares a common approach to providing outstanding client care, it is also great to find like-minded people who fit with the Clarion ethos."
Jeffels said: "Clarion is well known for its positive culture, for example, it offers flexible working for parents, and it seems like a great place to work with a highly engaged and client-focused team.
"The family practice is renowned as one of the best in the North and I'm excited to play my part in its continued success."
Manning added: "I pride myself on dealing with cases amicably and doing everything I can to keep matters constructive and non-confrontational.
"This approach seems to chime with the Clarion team and I'm really looking forward to being part of a full services firm where all of a client's needs can be met under one roof."
:::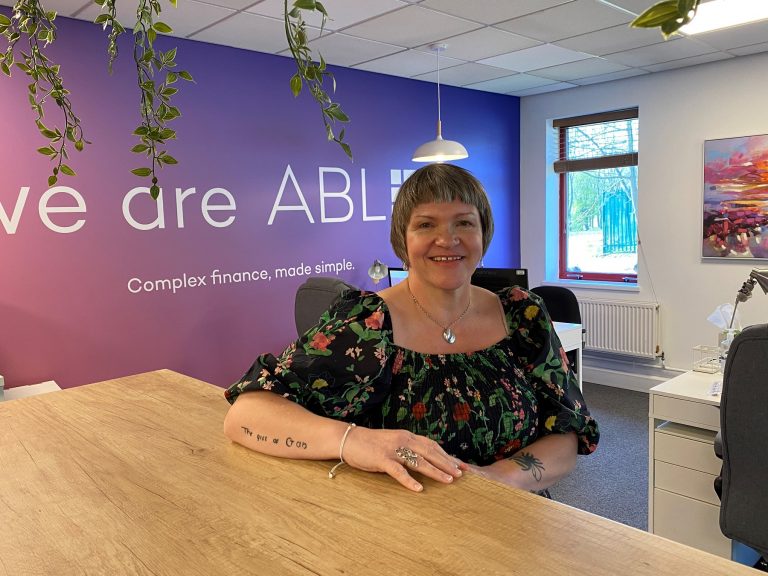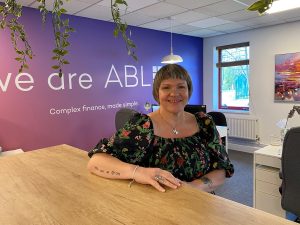 Yorkshire-headquartered funding specialist, ABL Business, has appointed Johanna Roberts as its new finance operations manager – a move designed to bolster the firm's national expansion strategy.
With over 30 years' experience in financial services – in sectors ranging from retail to offshore banking – Roberts has provided working capital for hundreds of organisations and facilitated growth strategies ranging from £50,000 through to complex, multi-million-dollar investments, both in the UK and overseas.
She will drive forward ABL's complex and challenging applications for commercial finance, closing specialised client deals and working on key accounts while also spearheading the professional development of her colleagues in this often tricky-to-navigate area of business.
ABL managing director, Alex Beardsley, said: "We have bold ambitions for ABL in 2021, but we can only achieve these if we surround ourselves with the very best, straight-talking talent.
"Boasting unrivalled credit and underwriting skills, Johanna's appointment will enable us to structure higher-level transactions, MBOs, mergers and acquisitions – yet it's her credentials, passion, and personality which will ultimately drive our national expansion forwards.
"As well as working closely with our clients, Johanna will play a key role in colleague development and ABL's apprenticeship scheme – nurturing the next generation of SME finance professionals and helping UK SMEs to prosper."
Roberts said: "Although the financial services landscape has changed considerably since 1990, the cashflow needs of almost every SME remains the same.
"I've always held a keen interest in finding new ways to increase efficiency and efficacy and ABL is certainly not afraid to challenge the norm – something which is so refreshing as the nation starts to trade its way out of the pandemic.
"Now, more than ever, business owners don't have time to get caught up in the minutiae of complex finance."
:::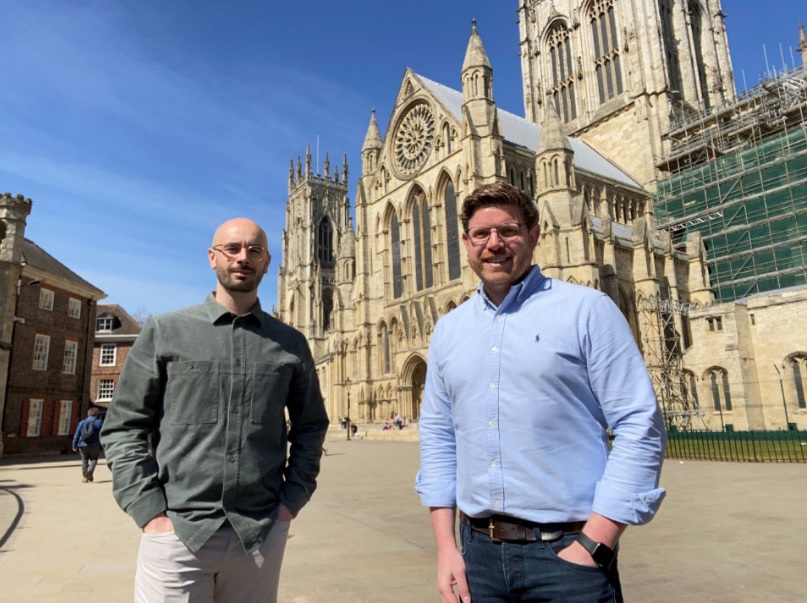 Video interviewing software solutions provider, Shortlister, has appointed Paul Dickens as chief operating officer as part of its plans for fast-tracked growth.
Encompassing all aspects of the business, his role will see him set the framework for strategic expansion at the York-headquartered firm as it steps up operations, including developing the commercial team and ensuring customer success through product direction.
Joining the business from Ganymede — part of the AIM listed RTC group — where he was operations director, Dickens brings 18 years of experience in sales, recruitment, technology, and people management, specifically in the digital sector, and has a proven track record of leading businesses through successful rapid growth periods.
David Dewey, CEO at Shortlister, said: "We're thrilled to have Paul come on board to help us take the company to the next level.
"His wealth of experience, passion, and drive for the industry are immediately apparent and I'm sure will add real value.
"We're extremely people-focused, taking the view that our colleagues are our real assets, which is why we're investing heavily in the development of our workforce."
Dickens said: "I'm very excited to be joining the team at Shortlister. I've had a longstanding interest in the technology and market innovation that the firm has defined, and David's vision for the future is truly inspiring.
"The refreshing and vibrant culture is perfect for technical and commercial innovation, and with a hybrid working model, we have a mix of a fantastic base in York city centre coupled with a remote, flexible working culture.
"In just a short time, it's become clear that everyone within the business has a voice, and David's efforts to encourage this practice will be the blueprint of our future success and staff development opportunities.
"It's a really great time to come on board. I can't wait to be a part of driving the next stage of growth for both the organisation and the team."
:::
Sheffield based start-up Champion Health has hired Olympian Jack Green as its new head of performance.
The firm supports businesses to enhance the wellbeing of their employees. Leaders can gain data-driven insights to inform wellbeing initiatives and employees can discover workouts, mindfulness, nutrition plans and more.
Green is a double Olympian, having competed in the London 2012 and Rio 2016 Olympic Games in the 400m hurdles and 4x400m relay events.
He also achieved bronze at both the World Championships and European championships.
After a career as a successful athlete, Green battled with his own mental health for many years. He then used these experiences to found his own consultancy helping leaders create a happier, more successful workplace.
He previously worked as a wellbeing lead for the BBC, and is an ambassador for both Mind and YoungMinds.
Green's new role involves building relationships with Champion's current and new clients. By delivering live sessions that engage our audience on a variety of wellbeing topics, he will be pivotal in taking the platform to market and making a larger impact on more lives.
Green said: "I am incredibly excited to join Champion Health. I have a passion for the relationship between performance and wellbeing. I have long understood that the foundation to being the best you can possibly be starts with good wellbeing.
"When working in sport I lived by the mantra "A happy athlete is a fast athlete" and this is the same for anyone regardless of your occupation or interests.
"If you want to be successful in your professional life, then you must first allow the human being to thrive by prioritising your wellbeing.
"My purpose in life is to help as many people as possible be the best version of themselves and Champion is the ideal partner for me to fulfil that purpose."
He joins Paralympian Amy Conroy, who is an ambassador for Champion Health and has created a series of workouts for the platform.