People: Endless; DLA Piper; Dow Schofield Watts; and more
Leeds-headquartered private equity investor Endless has confirmed the appointment of four new partners.
The financial year to 30 April 2021 was for Endless, one of its most active and included an investments into Hovis and Amscan International, an international market leader in party products.
Endless also raised its fifth fund, Endless Fund V, at £400m in November 2020 and recently completed its first investment in that fund, Findel Education, an e-commerce specialist in educational resources.
Enact, the SME fund investing Enact Fund II of £30m, was similarly busy and completed the acquisitions of Realise, an apprenticeship provider, Evolutions, a leading TV post-production business, and Bartoline, a heritage manufacturer of decorating products.
Lucia Villamor and Simon Hardcastle were integral to the successful raising of Endless Fund V and this has been recognised with both being promoted to partner, leading the Investor Relations and Legal & Compliance departments of Endless respectively.
Kerry Battiscombe, who has led the Due Diligence team since 2019, will join them as partner on her return from maternity leave later this summer.
After a year of significant progress investing Enact Fund II and in anticipation of raising its third fund in the next 12 months, Enact has promoted Richard Harrison to partner in the Manchester office.
He will transition from Endless to Enact, following a year in which his highlights included the investment into Hovis and managing outstanding growth in the existing investments at BBF and American Golf.
Garry Wilson, managing partner at Endless LLP, said: "After a year none of us will ever forget, it is great to be able to reward the new partners.
"Lucia, Kerry and Simon have been with us for a long time and have transformed their respective parts of the Endless business in recent years.
"Richard has forged a strong niche in the North-West market and is a natural leader for the Enact business in that region.
"I would like to congratulate all of them on their partner promotions and the rest of the team that have also achieved important milestones in their careers this year."
:::
Global law firm DLA Piper has made 13 senior promotions in Yorkshire, including two partners, as part of the firm's annual promotions round, effective 1 May 2021.
Sohail Ali and Victoria Rhodes (both Leeds) have been promoted to the partnership, while Rachel Tookey (Leeds), Jim McDonnell and Harriet Farrant (both Sheffield) have been promoted to legal director.
The firm has also promoted eight lawyers to senior associates: Mark Cliffe, Simon Winterburn, Jacques Camilleri, Alison Boon, Joanne Bennett, Matt Ramsden (all Leeds) and Lina O'Gorman and Nicholas Rouke (both Sheffield).
Rhodes joined DLA Piper in 2007 and has built her career advising on cross-border and domestic mergers and acquisitions and equity capital markets.
Her experience also includes public takeovers, corporate governance matters, private equity, shareholder arrangements, joint ventures and international reorganisations.
Litigation and arbitration lawyer Ali joined the firm in 2011 and advises on high value, cross-border premium banking and corporate disputes.
He has particular experience in advising on complex structured products, fraud and M&A disputes. Ali also leads the firm's global Islamic Finance disputes practice.
DLA Piper's office managing partner for Leeds, Andrew Dyson, said: "I'm delighted for everyone who has been promoted in our Leeds and Sheffield offices, it's wonderful to see this recognition of their hard work and commitment.
"Our new partners, legal directors and senior associates have played a huge part in the success across our Yorkshire offices and they will continue to drive that from the positions they are now taking up.
"Investing in our talent is vital to the future growth of our business and this round of promotions further strengthens our commitment to investing in, developing and retaining our talent to continue to deliver first class legal advice to our local, national and international clients."
DLA Piper's office managing partner for Sheffield, Petra Billing, added: "I would like to congratulate everyone on their well-deserved promotions.
"All are highly talented lawyers and I look forward to seeing their continuing contributions in the years to come."
:::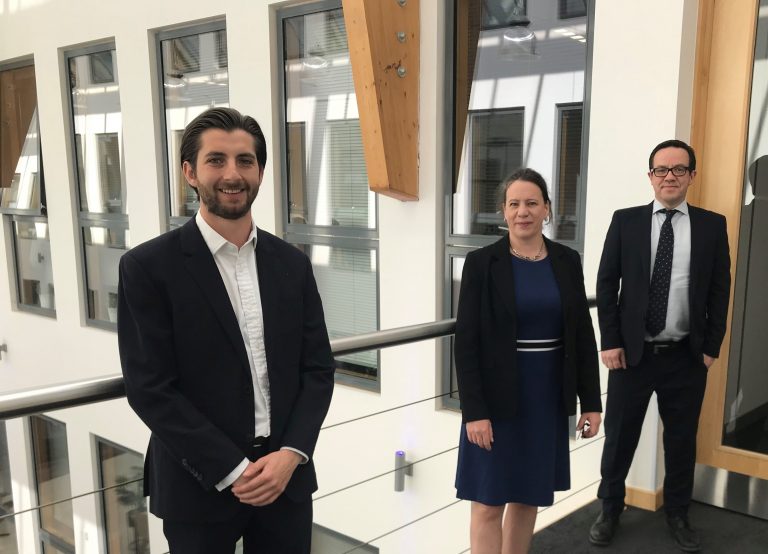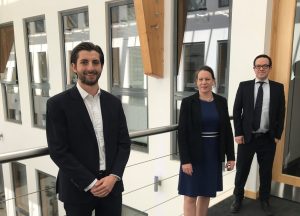 Advisory firm Dow Schofield Watts has expanded its transaction service team in Leeds with the appointment of Chris Brownlee.
He joins from PWC, where he qualified as a Chartered Accountant and spent four years in the audit department working with clients including Magic Circle law firms, major construction companies and large US and European corporates.
At Dow Schofield Watts, he will be carrying out due diligence for companies and investors engaged in mergers, acquisitions and other corporate deals.
Sophie Colloby, head of the firm's Transaction Services in Leeds, said: "Chris's arrival comes at a very busy time for us, with strong demand from clients and lots of exciting deals in the pipeline.
"We are currently undergoing a period of growth and look forward to announcing new appointments in the near future."
:::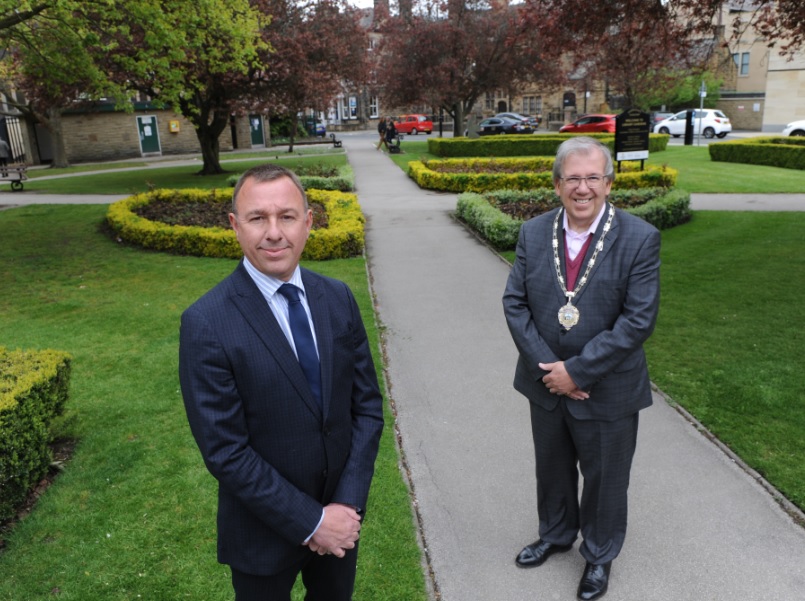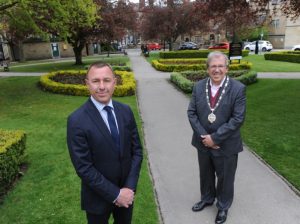 A Harrogate PR director has become the new chief executive of Harrogate District Chamber of Commerce.
David Simister, who co-founded Different PR in the town in 2006, has taken over the reins of the long-running business organisation from outgoing CEO, Sandra Doherty.
Harrogate born and bred, he began his working life in the town's hospitality sector before moving into newspapers as a reporter on the Harrogate Advertiser, Ripon Gazette and Yorkshire Post.
He then moved into the world of Public Relations, learning and developing his skill at Yorkshire Water, rising from press officer to PR and media manager.
He is also a former Harrogate Borough councillor and North Yorkshire county councillor.
Simister said: "It is a great honour and a privilege to be taking on the role of chief executive at Harrogate District Chamber of Commerce.
"This organisation is one that represents not only the businesses of Harrogate, but those of the wider district. Its job is to give them a strong voice and one that will be heard, loudly and clearly, where it matters.
"Harrogate is home to a thriving and diverse business community, and I'm proud to say it's where my business has been located for the last 15 years.
"My initial task is to plan the next 12 months, securing keynote speakers for our meetings who will share their experiences, on a wide range of issues, that will be of interest, and benefit, to members.
"I won't deny that Covid has not had an impact on the Chamber, and another crucial task is to grow our membership.
"With the lifting of restrictions next month, we can once again meet in person, and it is the networking opportunities we offer that appeal to so many businesses.
"I'd like to pay tribute to Sandra for superbly leading the organisation over the last five years, and in particularly the last 12 months which have been extremely challenging for everybody.
"I'm now looking forward to working with President, Martin Gerrard, and the Chamber's Management Committee in driving the organisation forward, in this our 125th year."
Harrogate District Chamber president, Martin Gerrard, said: "For the last 12 months, David has been our PR coordinator, and in that time he has grasped a thorough understanding of the Chamber.
"When Sandra announced her imminent retirement, I asked David if he would consider taking on the role.
"He is incredibly passionate about Harrogate, his business is based here, he's very well connected and knows the political landscape well.
"I too want to pay tribute to Sandra Doherty for all her hard work and efforts in leading the Chamber for the last five years.
"She has been a fantastic ambassador for the organisation, and we wish her well in her retirement as she makes a new life for herself in Northumberland."