Manufacturer continues to strengthen green credentials beyond net zero
Manufacturing business, AESSEAL has confirmed that its ongoing work to make its operations green and promote sustainability and environmental awareness amongst manufacturers, led to the business having a "net beneficial impact on the environment" in 2020.
The Rotherham headquartered business announced in October last year that its UK operations had gone net zero and earlier this year invested £250,000 to introduce electric vehicles and charging points Rotherham and Bradford sites, is passionate about sustainability and has continued to promote the positive steps manufacturers can make that will not just be good for the environment but also for business.
The firm which designs and manufactures mechanical seals and support systems has previously achieved net zero for Scope 1 and 2 emissions and sought independent verification of its indirect Scope 3 emissions, the category which according the Carbon Trust includes, the emissions generated by the purchase of goods and services, business travel, employee commuting, waste disposal, transportation and distribution, investments and leased assets.
As a result of the independent analysis, found that the indirect emissions for the business amounted to 46,300 tonnes of carbon dioxide equivalent gases in 2020 but that through the use of the water management system created by the business, the firm actually removed 64,200 tonnes of carbon dioxide equivalent gases over the same period, meaning a net benefit was the removal of 17,900 tonnes of carbon dioxide equivalent gases from the environment, a figure which it is suggested could be much higher if the analysis incorporated the firms other products.
Chris Rea, group managing director who previously told TheBusinessDesk.com he was doing what he could to promote sustainability and environmental awareness within manufacturing because he believes everyone must do what the can for future generations said: "We promised that reaching Net Zero for Scope 1 and 2 emissions, which cover our direct emissions and indirect emissions from electricity, heating or cooling, was just the start.
"Our experts travel all over the world to persuade major industrial customers to invest in environmentally-friendly systems. That means air miles are unavoidable, [but] these independent verifications of Scope 3 emissions, and of emissions savings, show that getting our systems adopted has a net beneficial impact on the environment."
Rea however is not content with the current position and has set out an action plan to ensure that it meets the target of net zero for its global operations by April 2029. The plans include the creation of an investment policy for electric vehicles in December 2020, and the creation of an innovative nature walk on its headquarters site.
He added: "Originally our Rotherham Head Office site was a tip for slag that was taken off the top of the melt in steel blast furnaces. We have turned a significant proportion of it into a nature reserve and even 20 years ago the business won wildlife awards for the environment around its head office."
The business leader is also continuing to promote sustainability throughout the manufacturing industry and has stated it will provide free of charge emissions training to any organisation that adopts an investment policy to prevent global warming, which is part of the firm's Betterworld.Solutions initiative.
Rea concludes: "We need to continue the journey beyond net sero, not just at AESSEAL but at every company that has an interest in the future of this planet."
---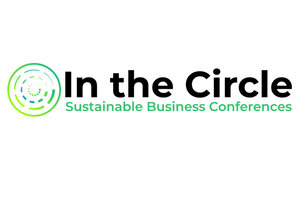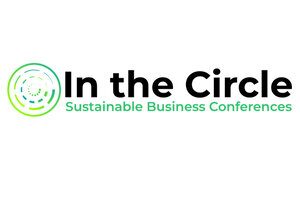 Chris Rea is one of the business leaders speaking at the upcoming Yorkshire sustainability conference In the Circle, a free one day sustainability conference taking place on 19 May bringing together business leaders, policy makers and academics to set out how a sustainable approach can improve your business. Find out more here.