Serious Fraud Office investigating saviour of steel's business empire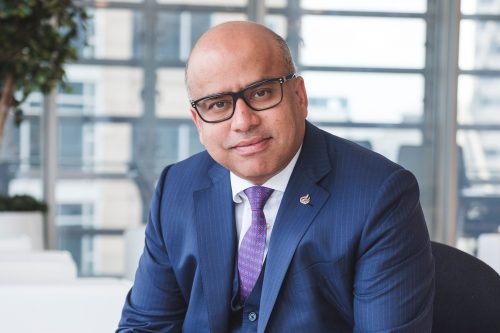 The Serious Fraud Office (SFO) has said it is investigating Sanjeev Gupta's  Gupta Family Group Alliance (GFG) relating to "suspected fraud, fraudulent trading and money laundering".
The investigation into the group of companies that make up GFG including Liberty Steel  will also look at its financing arrangements with Greensill Capital UK which fell into administration in March.
The news of the SFO investigation is the latest challenge to Gupta's business empire, with Liberty Steel facing an uncertain future since the collapse of Greensill and was recently sued over unpaid debts by its competitor Tata Steel.
Gupta acquired Tata's speciality steels business in 2017 as part of £100m deal, which led the owner of Liberty Steel to named the "saviour of steel".
Since the collapse of Greensill Capital there's been a lot of uncertainty around the future of Liberty Steel with the government rejecting a request to approve an emergency £170m bailout.
However Gupta told Sky News that none of his steel plans would close on his watch.
As this is an ongoing investigation the SFO stated it could provide no further comment.