People: Clarion; YPO; Square One Law; and more
X

Register for free to receive latest news stories direct to your inbox
Register
Clarion's ten-strong employment team is continuing to grow with the appointment of Suzanne Treen as a legal director.
With over 10 years' experience in employment law, Treen trained and qualified with a well-known national firm.
She joins from the employment practice of another well-known commercial law firm in Leeds where she spent almost seven years, rising through the ranks from associate to senior associate and then to director.
She has expertise in advising employers on all aspects of employment law including large scale reorganisations, TUPE, collective redundancies and executive departures as well as delivering tailored training programmes.
And she has particular experience in dealing with complex employment tribunal proceedings, while also advising on business immigration matters for UK employers.
Sarah Tahamtani, partner and head of employment at Clarion, said: "With two partners and now three directors, Clarion has one of the strongest dedicated employment practices in Leeds.
"Over the last year, the pandemic has raised a vast and varied range of HR issues as employment relationships have seen seismic changes, and, consequently, it's vital we continue to build our team in response to increasing client demand.
"Suzanne's ten years of specialist experience further boosts the team, particularly with her track record of advising on business immigration and sponsor licences.
"Given the complexities of Brexit with the introduction of barriers to freedom of movement for workers, there is growing need for expertise in this area and she will further strengthen our ability to help businesses to recruit and retain the right people, whatever their nationality."
Treen added: "One of my key strengths is building and maintaining long-term client relationships which is a perfect fit with the Clarion ethos.
"I am also impressed by the firm's progressive approach and collegiate culture. Having known Sarah Tahamtani for many years, it's exciting to be working with someone with her skills and genuine ambition to develop and bring out the best in every member of her team."
:::
Wakefield-based YPO, one of the UK's largest public sector buying organisations, has made three appointments across its board and senior leadership teams, as part of a wider focus on stability and pandemic recovery.
Julie Hawley will be taking the role of executive director of finance, Jacquie Lightfoot will be joining as executive director of operations, and Darren Elvidge will be joining as head of technology.
Simon Hill, managing director of YPO, said: "We're delighted to welcome Julie, Jacquie, and Darren to the team.
"It's important that we have the best expertise available in positions that can benefit the whole organisation. These appointments will support our dedication to recover from the pandemic and will bolster our position for the future."
Hawley is a qualified accountant (FCCA) with over 30 years-experience in the office products industry.
With a thorough understanding of supply chain and logistics gained early in her career, she joins from Office Friendly where she worked as a managing director.
Hawley will lead the organisation's finance function and will also be responsible for the HR and learning and development teams.
Lightfoot will lead the operations and logistics functions at YPO, following a lengthy career working for a number of FMCG blue-chip organisations and developing a strong cross-functional breadth of knowledge. She will also oversee IT at board level.
Elvidge begins his role as head of technology following 21 years working across the public and private sector.
Beginning his career as a software developer at a start-up company that built YPO's first ecommerce website, he joins from his previous position as systems, online and development manager at the Yorkshire Ambulance Service.
Part of his responsibility is to lead a technology and process transformation at YPO to enable the organisation to deliver even more value to its growing customer base.
:::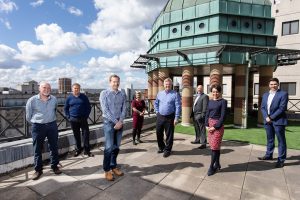 Commercial law firm Square One Law has marked the first anniversary of its Leeds office with new appointments to its property team.
Kate Johnson joins as a partner, while Merissa Galley and Richard Barrett arrive as associates; all having worked at Shulmans – more recently Knights.
Matt Thompson, Leeds office partner said: "I have worked with Kate, Merissa and Richard and know how talented they are, so I'm delighted we have attracted experienced lawyers of their calibre to expand our team and grow our Leeds presence."
Johnson said: "I was attracted to Square One Law because of its unequivocal commitment to client service and the way it places clients at the heart of everything it does.
"Everyone I've spoken to has described Square One Law as a firm going places, so I am excited about helping to build the Leeds office from the strong platform which Matt Thompson has created over the last 12 months."
Senior partner, Ian Gilthorpe, said: "People thought we were mad to open a new office in Leeds at the start of the pandemic, but it was always part of our growth strategy and we didn't want to put it on hold.
"We have always had an entrepreneurial approach and when we started the firm ten years ago in 2011, it was another uncertain time as the country was in a deep recession due to the severe banking crisis.
"However, we saw an opportunity to develop a leaner, more agile type of law firm and have developed a niche firm by recruiting experienced, specialist lawyers in each of our areas of property, corporate, commercial, employment and litigation."
Adrian Hill, head of property, said: "I'm delighted to welcome Kate to the team as we worked together when we were both at Eversheds, several years ago.
"The property team is currently working on a range of high-profile regional and national projects, including advising Marrico, which has been appointed as preferred developer of the former Leeds International pool site, a £270m redevelopment of the 2.8-acre site on Lisbon Street and Able UK, which has won Government support for the development of a world-class facility for the offshore wind sector on the south bank of the Humber."
Gilthorpe added: "Able UK is a long-term client, and the Able Marine Energy Park is of national importance as it represents a unique opportunity for the UK to establish a world scale industrial cluster for offshore wind and enable the UK to maximise the economic development potential provided by the rapidly expanding offshore wind market.
"It has the very real potential to transform the local economy, providing up to 3,000 new jobs, and putting the Humber at the very heart of the sector."
:::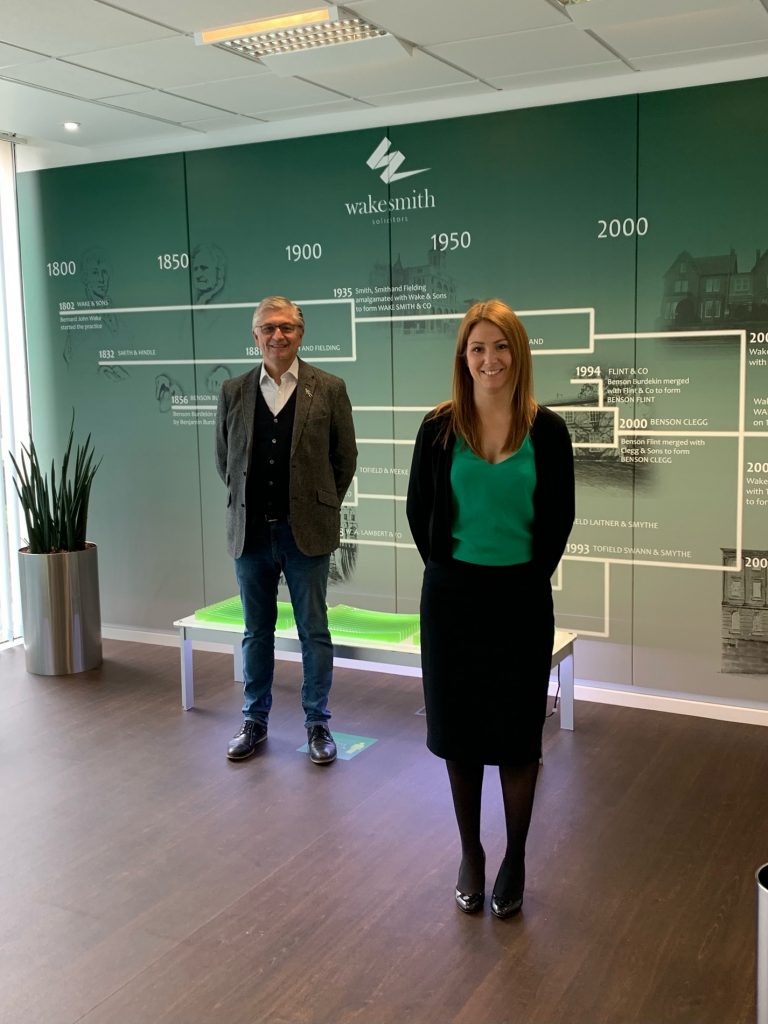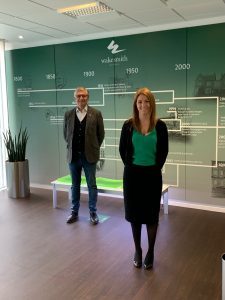 Kate Lax has been promoted to director at Sheffield's Wake Smith Solicitors.
She joined the firm in 2013 and works in the six-strong Medical Negligence team.
She represents clients from all over the country in a wide variety of claims covering all aspects of medical negligence, including claims concerning birth injuries, surgical errors, dental negligence, misdiagnosis and delayed diagnosis.
Lax joins fellow directors Terry Regan, John Vallance and Scott Haslam in the busy department.
Lax, who was promoted to an associate in 2019, said: "I'm absolutely delighted to have become a director at Wake Smith.
"I am proud to have reached this milestone with the firm and I very much look forward to contributing more towards its continued success."
John Baddeley, chairman, added: "I would like to congratulate Kate on her promotion, which is very well deserved and a testament to her hard work and dedication to the firm.
"I have no doubt Kate will continue to input further into the firm and provide a first class service to our clients."
Lax has specialised in Personal Injury and Medical Negligence since 2007 and qualified as a solicitor in 2013 at a Manchester-based firm practising Medical Negligence.
:::