Changing mindsets and devising better technology for sustainable transport
With transport at the heart of driving the green revolution, a panel for In the Circle Yorkshire's Sustainable Transport session examined solutions on the horizon to keep Yorkshire moving in a clean and green manner.
The debate was chaired by Shelina Begum, the North West editor at TheBusinessDesk.com
Panellists included Emma Brigginshaw, sustainability manager at LNER, Georgia Yexley, head of cities at TIER, Dame Sarah Storey, active travel commissioner for Sheffield City Region, Jenny Holmes, assistant director for strategic transport at Sheffield City Region and Owain Jones, managing director at Wizz Air UK.
Brigginshaw said cutting carbon emissions is high on the agenda for the rail industry, with the sector needing to determine how it can both make energy efficiencies and procure energy more responsibly.
For example, she said trains fully powered by diesel have been phased out, with the network now using electric or electric and diesel bi-mode trains.
And she stressed the industry is not only looking at its trains, but how it runs its stations, which can involve cutting emissions even further by getting rid of gas central heating and switching to electric heating.
Yexley highlighted the progress being made to encourage more people to use E-scooters and E-bikes.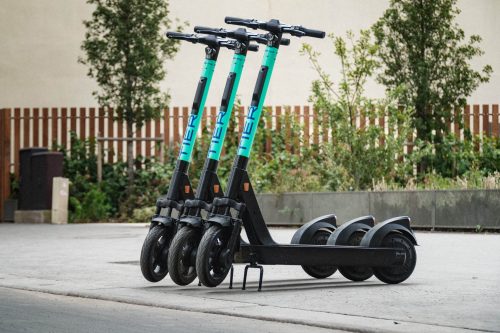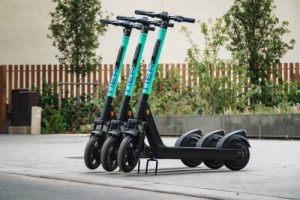 Pointing to the E-scooter initiative being trialled in York, she said: "So far we've had 23,000 rides from 7,000 riders and while there's still much more scope to grow the adoption rate has ben fantastic.
"The pandemic has had a real influence on how people choose to travel. E-vehicles and active travel offer safe, socially distanced and sustainable ways of getting around."
Storey said we must reduce the numbers of motor vehicles on our roads by making it easier for people to travel on foot or by bike for short journeys and via public transport for longer trips.
She outlined the concept of the "20-minute neighbourhood", where people can access their health, education, retail or recreation needs within a 20-minute radius of where they live.
"People are owning huge SUVs in urban environments which are completely unnecessary in many ways," she said.
"But recent research has shown two thirds of journeys are five miles or less, so by using E-bikes and E-scooters people can travel safely without the need for vehicles."
Jones said while the aviation industry must still burn carbon fuels to keep flying, it is wrong to regard air travel as "inherently bad". He said direct connectivity via air links brings prosperity and drives economic growth.
He added Wizz Air refreshes its fleet to ensure its aircraft are as environmentally friendly as is technologically possible.
"The Government need to be recognising those people who are bringing in the best technology to drive down emissions instead of treating all companies the same, which is unfair," Jones said.
Holmes said Sheffield City Region has a transport strategy extending to 2040 and is working to balance the requirement for economic growth with sustainability goals.
She said more funding was being made available from central Government, but emphasised the necessary changes to transport "can't happen fast enough".
"There's been a history of under investment in South Yorkshire, though the catching up is now happening," she said.
"With electric vehicles for example, we need to catch up on improving our charging infrastructure. We've been given £2m this year to spend on that and we'll need to scale it up even further over the next few years."
—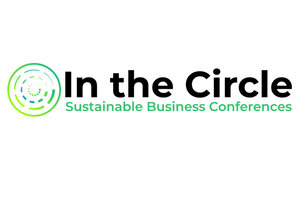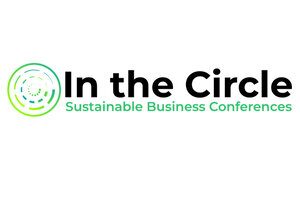 In the Circle is a free one day sustainability conference that brings together business leaders, policy makers and academics to set out how a sustainable approach can improve your business.
The event is in partnership with musicMagpie, Squire Patton Boggs and TheBusinessDesk.com, and is being sponsored by the Northern Powerhouse Investment Fund, EV3 Power, Harworth Group, Mott Macdonald, Orderly, Whitecap, and Curveblock.