People: Raworths; Hentons; Aptamer Group; and more
Raworths Solicitors has confirmed new leadership for its Corporate team following a sustained period of growth and client wins.
The promotion is the fifth senior appointment to be made by the Harrogate-based law firm since the beginning of the year.
Jon Healey has been promoted to head of corporate and will continue to develop the practice and client base of the Corporate team.
Simon Morris will continue in his role as head of commercial with a more strategic, overarching remit to represent commercial clients' interests across the business and ensure the seamless delivery of service.
Healey's appointment has been made to provide dedicated leadership for the Corporate team, which has grown to comprise six fee earners.
Morris said: "Jon's appointment 18 months ago was made to grow and extend the team's capabilities, particularly when handling complex and private equity backed transactions. He came to us with strong credentials and has been pivotal to the growth of our offering.
"The team's evolving skills, aligned with its high quality service delivery has attracted a number of large and dynamic businesses which in addition to our existing client base require additional support."
In addition to Healey's appointment, Thaynara Charlesworth, a highly skilled lawyer who has been at Raworths for six years, has been appointed to senior associate, whilst Damini Sharma has been recruited as a junior solicitor, bringing further depth to the team.
Healey said: "I'm delighted to have been given this opportunity.  The increasing volume and complexity of the work we are undertaking has been managed tremendously well by the team, especially given the wider context of the last year's events, and I'm extremely optimistic about the opportunities for the future.
"I would like to congratulate Thaynara and welcome Damini, who joined the team earlier this year."
:::
Yorkshire-based chartered accountancy and business advisory firm Hentons has made two new appointments, within its specialist Tax Advisory team.
It has appointed Luke Pickering and Connor Smith as tax advisory managers.
Pickering is a qualified accountant and tax advisor with more than 16 years industry experience.
He initially worked as a general accountant before moving into tax planning. He specialises in providing advice around Trusts and Inheritance Tax and is an expert in planning opportunities for business owners, as well as families with existing Trusts.
He said: "I offer tailored advice on personal tax exemptions and allowances, so clients are in the best position possible from a tax perspective.
"My general accountancy background means that when I'm talking with clients and SME business owners, I understand their business finances too, which creates a comprehensive approach to tax planning.
"I've also worked a lot with farmers and landowners over the years, and my ultimate goal for every client is to help them pass their estate onto their families, in the most tax efficient way."
Smith joins from accountancy firm Shorts, having qualified as a chartered tax adviser five years ago.
He assists business owners with all aspects of their affairs through from acquiring or incorporating the business, tax efficient advice throughout ownership and then an eventual exit plan from the business.
He provides commercially driven advice to his clients to help them achieve both their short and long term objectives.
Tax partner at Hentons, Simon Roberts, said: "Luke and Connor are excellent additions to our team. They have the right skill sets, experience and personality to really deliver for our clients.
"Our service is very bespoke and having the right people deliver that advice is very important.
"The pandemic has made us all much more aware of the risks of not planning for the future and over the last 12 months we have increased the size of our team to meet the increased demand for tax advice our clients want and need as they adapt to a post-Covid world."
:::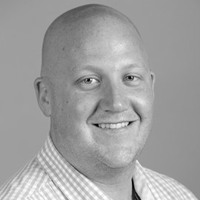 York-based biotech business Aptamer Group has appointed Jordan Clark as chief commercial officer with immediate effect.
He joins Aptamer from Diaceutics PLC, where he also held the role of chief commercial officer.
He will lead the Group's commercial strategy and business development activities and will drive the commercialisation of the firm's Optimer technology across diagnostic and therapeutic sectors.
Clark trained in Biomedical and Clinical Sciences at Cambridge University NHS Trust and has over 10 years' commercial experience in the life science sector at the intersect of diagnostics and therapeutics.
As part of the executive team at Diaceutics, he successfully navigated the listing of the company on the London Stock Exchange and led the company to high revenue growth over a five-year period.
His appointment completes a five strong Senior Leadership Team at Aptamer, which along with Clark, comprises: Mark Vaux (chief operating officer), Dr David Bunka (chief technical officer), Eleanor Courtmann-Stock (chief financial officer) and Dr Arron Tolley (chief executive officer), all of which are Board directors.
Dr Arron Tolley, chief executive officer, said: "I am delighted Jordan has joined the team at Aptamer to drive the commercial strategy and lead the commercial operations for the Optimer technology.
"Jordan joins us after spending over 10 years in senior commercial positions in successful healthcare companies.
"I am very confident his wealth of market knowledge and experience will allow him to build on our early successes to help deliver the potential of this exciting technology."
Clark added: "I see many opportunities to leverage the unique strengths of Optimer platform for both diagnostics and therapeutics to benefit patients.
"I relish the opportunity to work with the Senior Leadership Team to drive the commercial strategy forward and help the Optimer platform reach its full potential."
:::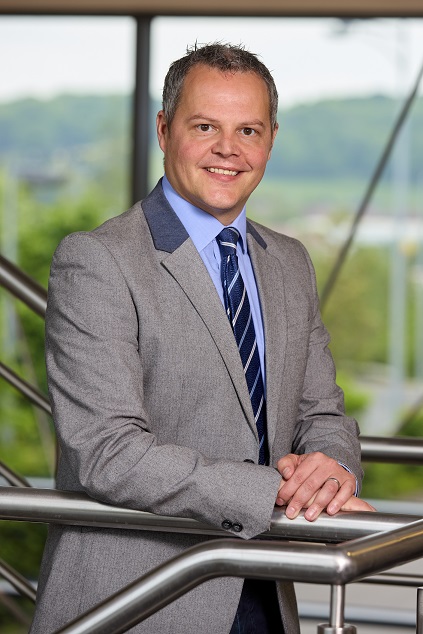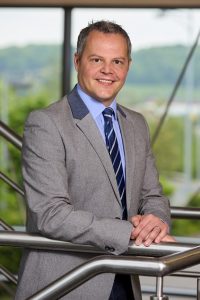 Castleford-based social housing landlord WDH has recruited a new service director as it continues with its ambitious digital transformation to ensure it is providing fit for the future IT systems.
David Wing has joined from Chesterfield Borough Council to take on the new senior leadership role at WDH as service director – IT strategy and innovation.
During his time at Chesterfield Borough Council, he led on a £9m Information and Communications Technology (ICT) and digital improvement programme.
He upgraded the Council's core ICT infrastructure, deployed a cloud based unified communications platform and improved processes to deliver revenue savings targets.
Wing said: "It's a real honour to join such an ambitious and forward thinking organisation that is putting its customers and employees first.
"To be given the opportunity to help shape and deliver digital transformation that will have a positive effect on the welfare and wellbeing of our customers is very exciting and motivating."
Martin Warhurst, WDH's executive director of resources, added: "It is an exciting time for us as we embark upon further transformational IT change as we continue to reshape and improve our services to our customers.
"David has already shown himself to be an innovative and customer focused leader.
"We welcome him to WDH where I am confident his experience will help drive our digital change agenda to the high standards, we are focussed on achieving."