City briefs: Kromek and Synectics
X

Register for free to receive latest news stories direct to your inbox
Register
Radiation detection business Kromek has been awarded a $6m/£4.3m contract by the Defense Advanced Research Projects Agency (DARPA), an agency of the US Department of Defence.
This is for phase two of DARPA's development of a biological threat detection system that senses, analyses and identifies airborne pathogens.
Huddersfield-based Kromek will deliver the contract over the next 28-month period, starting immediately.
Phases one and two are an extension of the existing SIGMA network for biological threats as part of DARPA's SIGMA+ initiative.
Phase two follows the successful completion of the first stage, where key milestones achieved over the past two years included the development of a vehicle-mounted biological-threat identifier as well as a miniaturised mobile wide-area bio-surveillance system.
This new contract takes the overall programme value awarded to Kromek to about $13m/£9.2m.
The second phase will seek to deliver a completely automated wide spectrum airborne pathogen detection system that is fully mobile and runs autonomously.
Also, systems will be designed to be networked where data is stored, shared and further analysed and provide real-time information to decision makers.
Dr Arnab Basu, CEO of Kromek, said: "In addition to the ever-present danger of bio-terrorism, the outbreak of the pandemic has exposed the world to the severity of biological threats and their potential impact on public health and the global economy, and has demonstrated the need to rapidly evolve bio-security systems and associated technologies. 
"This contract will allow us to continue our work in developing a mobile wide-area bio-surveillance system capable of detecting airborne pathogens in real-time.
"We look forward to reporting on our progress as we deliver on our milestones."
:::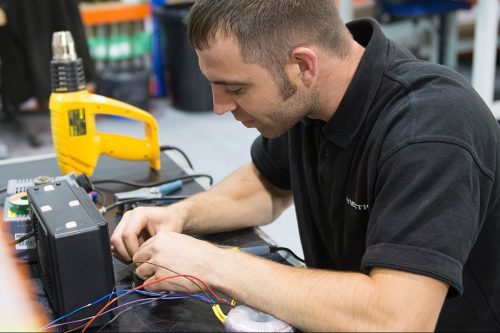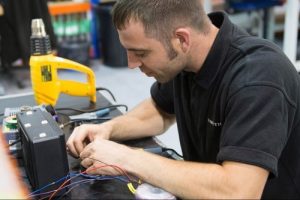 Advanced security and surveillance systems business, Synectics, says its trading in the first half of this financial year continued at similar levels to the first half of the last financial year.
This has delivered a much reduced estimated operating loss of approximately £0.8m (2020: £2m loss) on revenues of  approximately £22m (2020: £23m).
In its update on trading for the six months ended 31 May 2021, the Sheffield-based company says its cash position remains sound, with net cash of £3.5m at 31 May 2021 (28 February 2021 £4.5m).
Activity in public infrastructure and transportation in the UK and Europe has held up relatively well, but the continued impact of global travel restrictions on casinos and gaming resorts in Asia-Pacific and the United States meant revenues remained subdued in what was, pre-pandemic, Synectics' largest market sector.
There are some early signs of increased customer activity in the gaming sector in both Asia and the United States, from which the Board expects to see some recovery in orders received by the company in the second half of this financial year.
The update adds: "The Group's major strategic focus is on integrated software control systems for substantial smart city and infrastructure implementations.
"In this area, good progress was made on the large project for City of London Corporation and City of London Police announced on 7 April 2021.
"Deployment of Synectics' innovative hybrid cloud-based Synergy command and control system commenced during the period, and is planned to continue into 2022.
"The major project for security command and control on the S-Bahn rail network in Berlin has continued its roll-out across the network and delivery will be completed in this financial year.
"These successful projects are expected to act as key references for similar initiatives elsewhere, and are already generating significant interest."