People: rradar; Aon; Dynamic Networks; and more
X

Register for free to receive latest news stories direct to your inbox
Register
Yorkshire litigation and commercial law firm rradar has appointed Andy Clarke as its new chief technology officer.
Operating as part of the Senior Leadership Team, he will work alongside CEO, Gary Gallen, and rradar's Board to lead the company's expanding Development and IT teams focusing on driving and implementing rradar's digital transformation roadmap.
Clarke will focus especially on setting the strategic and operational direction for rradar's client facing and internal technology systems, innovation and infrastructure.
He brings extensive experience as a digital, technology, customer transformation and change leader, having served in senior roles within both the public and private sectors.
He has over 15 years of proven success driving innovative Customer Experience (CX) improvements at a strategic level to develop digital first customer centric approaches to customer engagement, as well as driving growth, performance, and innovation for his clients.
Gary Gallen, CEO of rradar, said: "I am very pleased that Andy is joining rradar at this critical stage in its development.
"Andy's breadth and depth of experience with businesses across the UK and in the industry is unmatched and his detailed understanding of business, technology and customers will play an important role in the expansion and growth of rradar as the UK's leading legal, risk management and business services provider."
Clarke added: "When I met with Gary to discuss joining rradar, it really caught my attention.
"The current and future impact it will have on businesses and how they access legal services is truly transformative and the technical skill it is using to build its technology platform is unlike anything I have seen.
"We have a real opportunity here, and I am pleased to lead the Development and IT teams for rradar. We are, in effect, using technology to change a well-established, legal services industry, and it's very exciting to be a part of that."
Prior to joining rradar, Clarke was innovation director at Capita Plc within the UK Customer Service Centre dedicated to the Volkswagen Group UK account for their UK Customer Service Operation.
He led the delivery of Digital Innovation, Transformation and continuous improvement which impacted the UK Customer Service Centre and end to end Customer Journey.
More recently, Clarke was a director of CX Analytics and Consulting with Concentrix, the second largest global outsourcer.
He was responsible for the delivery of digital and customer transformation, working across multiple geographies and languages for the EMEA region.
:::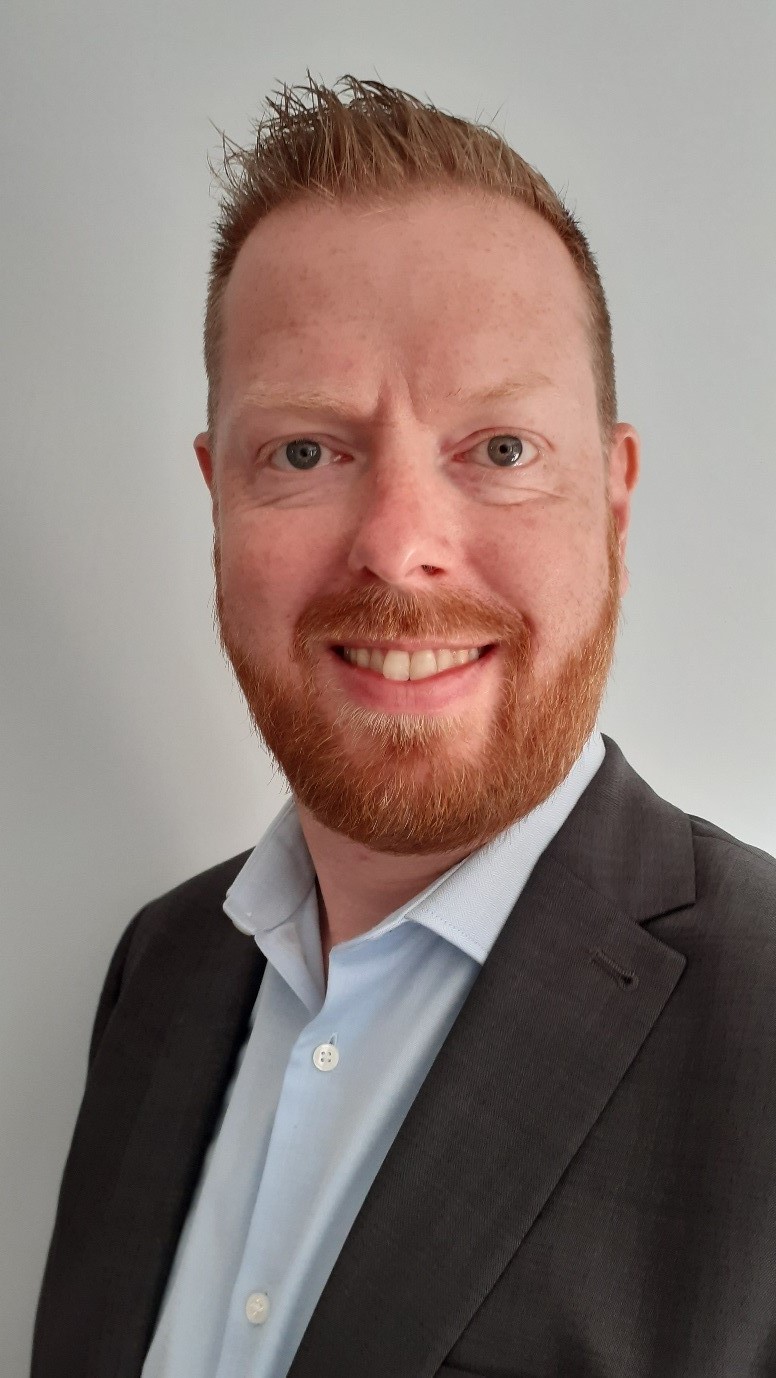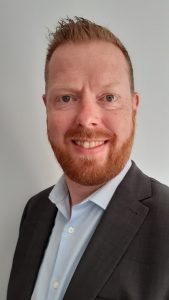 Global professional services firm Aon, has strengthened its Leeds team following the appointment of David Galey as technical service director.
Highly experienced with 28 years in the insurance industry, Galey has a proven track record of strong leadership and advising clients at a strategic level.
He joins Aon from Gallagher where he was branch broking manager. At Gallagher, his remit included overseeing the 20-strong team, allocating work, and managing clients.
Prior to joining Gallagher, Galey was at Henderson Insurance Broking Group, where he spent 12 years working his way through the ranks to team leader. He left Henderson in 2016 prior to it being acquired by Aon.
As part of Aon Leeds Tingley's leadership team, he will work with head of office, James Fell, supporting growth by managing the technical team, working with insurers, and providing service to key clients.
Galey said: "I am excited to join Aon as I was ready for a fresh challenge. I know how James and the team work, supporting clients with the right solutions by drawing on their vast knowledge of the local market, which really appeals to me.
"But being part of Aon, which is a global firm, was a real draw as it means clients benefit from a larger pool of resources and capabilities."
Fell added: "David brings a wealth of experience and expertise. We've appointed David to the leadership team as he will further boost our technical capabilities and is very well known and respected in the market.
"He will be a great asset in our work with insurers, as well as providing great support for our clients.
:::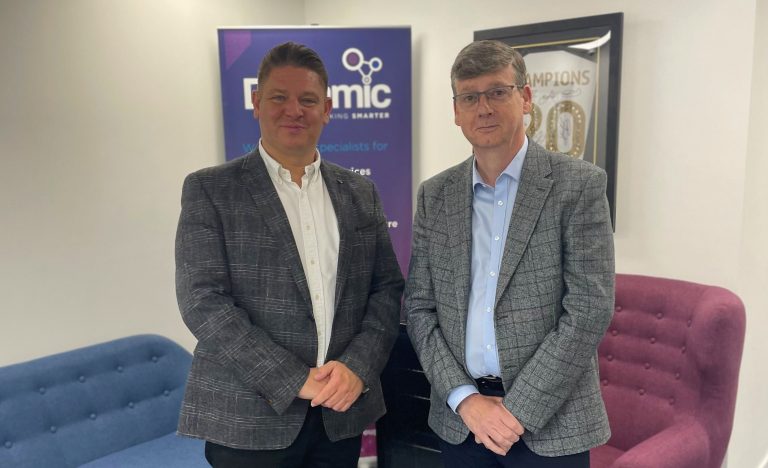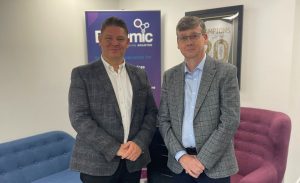 Dynamic Networks Group has appointed IT industry stalwart David Smith as group managing director.
Formed in 2015 following the buyout of an established networks business, the Leeds-based group provides managed IT, unified communications, cyber security and cloud services to businesses across the UK.
Smith's appointment will support the continued growth of the IT business whilst enabling founder and CEO, James Baird, to focus on growing new group divisions.
Smith's career in the IT industry spans more than 25 years. In that time, he has owned and sold businesses, helped companies grow, supported IT start-ups, and built divisional capabilities in large corporates.
In 1994, he completed the management buyout of a networks and cabling company and led its transition to a managed services company, which he subsequently sold to Azzurri Communications.
More recently, he has specialised in helping businesses migrate their IT systems to cloud environments.
At Dynamic, he will oversee the day-to-day management of the IT services division and team, taking responsibility for accelerating the growth the business has seen over the last two years and helping businesses migrate from on-premise systems through hybrid models into full cloud environments.
Smith said: "The IT industry has changed dramatically over the last two years. Businesses are looking for assurances around system availability, accessibility and security.
"We are here to deliver those assurances and help those businesses become more resilient as they grow.
"COVID-19 has been a rude awakening for many businesses with centralised computing.
"A lot of companies whose IT, ERP, finance, and telephony systems have historically relied on a physical server are now looking to move those systems safely, securely, and permanently to the cloud or adopting a hybrid approach which offers them a migration path."
Baird added: "We have been looking for some time for the right person to lead the continued growth of our IT managed services division, and I am thrilled to say that we have found that person in David.
"Putting the business in his capable hands will enable it to thrive while allowing me to focus on our Global Estate Technology division, GET Dynamic, and its new ResiCentral product suite."
:::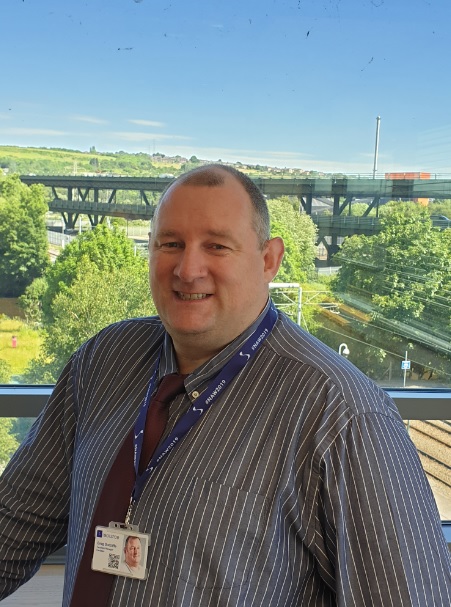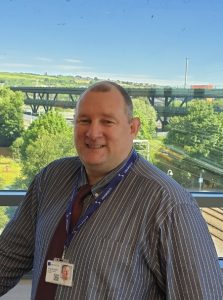 Sheffield training and skills academy, The Source, has appointed a new facilities manager.
Greg Sutcliffe has arrived in post to find rising demand for meeting rooms and business events at the not-for-profit organisation's prime location next to Meadowhall Shopping Centre.
The demand is from companies determined to get back on track after the pandemic.
Sutcliffe, 43, was made redundant after 13 years as facilities manager with a city centre church when lockdowns called a halt to the conferencing, weddings and events he had responsibility for managing.
He volunteered at the church's food banks until landing a job as an electrician, but was again made redundant.
"I am one of many people whose career was hit in the pandemic," he said.
"I am delighted to jumpstart my career again and there is a real buzz at The Source right now.
"Our building on Meadowhall Way is fully open and we are already hosting business events and meetings. I've built up a facilities team and we are well-prepared for full easing of restrictions on July 19."
Sutcliffe, who lives in Nether Edge, is responsible for all facilities management of the building, managing its 25 conferencing and meeting rooms and ensuring COVID-19 health and safety compliance is covered.
Measures include on-site lateral flow tests, temperature-checking, socially-distanced room layouts and one-way systems.