People: Gateley Legal; Armstrong Watson; Consult Red; and more
X

Register for free to receive latest news stories direct to your inbox
Register
Gateley Legal has announced four promotions across its Leeds office.
Keelie Evans has been promoted to partner in the residential development team and Gemma Irving has been promoted to senior associate in the construction team.
Sarah Burgman and Deirdre Lindsay have both been promoted to the role of associate within the residential development team.
The four promotions in Leeds are in addition to a further 40 promotions across legal and professional services group, Gateley's Birmingham, London, Manchester, Reading, Guildford, Leicester, and Nottingham offices.
Andrew Johnson, partner and head of the Leeds office, said: "These promotions are a positive result at the end of a challenging, but ultimately successful year and it is apt that three of them should be within the residential development sector, along with Gemma's in construction, as two industries which are experiencing a real uplift in activity across Yorkshire.
"Keelie, Gemma, Sarah and Deirdre have all gone above and beyond for the business and their clients, demonstrating in abundance, our Gateley Team Spirit which are the shared values which underpin our culture here at Gateley. Every one of these promotions is extremely well deserved."
The Leeds office has also welcomed senior associate, David Strafford and associate, James Staniford within Gateley's specialist property consultancy business, Gateley Hamer whilst Gateley Legal have also added to their ranks with the appointment of intellectual property partner, Ed Meikle.
:::
Armstrong Watson has strengthened its growing Forensic Accounting Team with two associate directors.  
Lindsay Tarrant, who started in 2017, has received a senior promotion and Caroline Bedford has joined Armstrong Watson to continue to build on her long-standing forensic accounting career.  
Since its inception in 2016, the Leeds-based team has expanded in response to increased demand.
Now, with eight members, including Glasgow-based Paul Black, the team's expertise provides the diversity and depth needed to undertake work in the majority of litigation and investigation areas.
Matthew Geale, head of forensic accounting, said: "In under five years we have significantly increased the litigation support work we do across the board, growing the team from an initial three people to eight fee earners.
"This reflects our team's key values of fully understanding what our client needs, rolling up our sleeves and working with them, to help as best as we are able, and having early and honest conversations about fees.   
"Lindsay's promotion and Caroline's appointment strengthen two of our real success stories – that of commercial litigation and a very strong defendant personal injury offering, acting for a growing number of UK insurers." 
Tarrant has more than 30 years' experience in professional practices, companies and charities and spent seven years working as finance director at a growing Yorkshire company before joining Armstrong Watson.
He also worked as a forensic accountant at a top 10 firm, where he developed expertise in valuation work and large commercial litigation matters. 
He said: "It wasn't an easy decision 10 years ago to leave forensic accounting and go into industry, but it was both instructive and rewarding and has added a breadth to my experience that I always felt I lacked and could not otherwise have gained.
"Now, having been on the other side of the fence, I find this adds a new layer of connection with clients and the ability to better understand their positions and issues."
Bedford joins Armstrong Watson from Sedgwick International UK's Forensic Accounting Services division.
She trained with Coopers & Lybrand – before it merged with Price Waterhouse to form Big 4 firm PwC –  and has more than 20 years' forensic accounting experience, including more than 17 years with niche forensic accounting firm RGL Forensics (now Baker Tilly).
She has a strong background in insurance litigation including personal injury/ fatal accident, professional negligence and business interruption, together with experience of  commercial litigation and business valuation. 
Bedford said: "When the opportunity to join Armstrong Watson's experienced Forensic Accounting team presented itself, it was an easy decision to accept the offer.   
"Spending time away from traditional forensic accounting made me reflect on what I enjoyed most about my previous roles.
"I am looking forward to taking on a varied caseload, sharing my experience and helping the team expand our Forensic Accounting offering and client base."
:::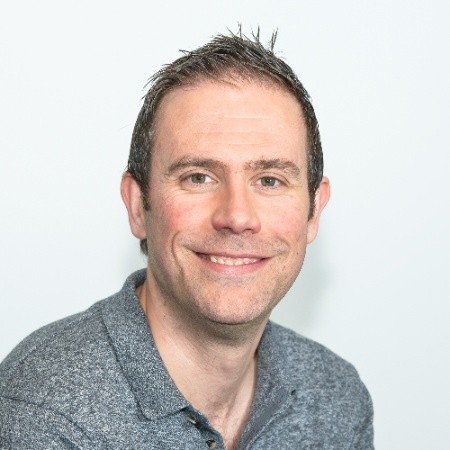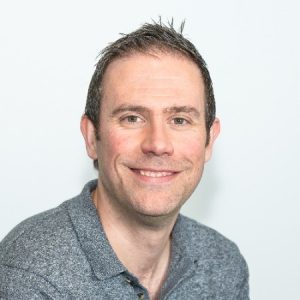 Shipley-based technology R&D partner and employee-owned company, Consult Red, has recruited Paul Stevenson as its new CFO.
Stevenson will sit on Consult Red's Board and join its executive leadership team as the company drives further growth propelled by increasing demand for 'Internet of Things (IoT) smart, connected products and streaming TV devices.
Consult Red works with the world's leading media operators, including Liberty Global (Virgin, UPC), Comcast (Sky) and AT&T (Directv), and in the last 12 months, it has grown its team in the UK, Poland and the US by 40%.
Connected devices and systems developed by Consult Red are currently in more than 30 million homes around the world.
In the last 12 months alone, the business has grown its team by 60 people to over 220 strong (up 37%) across its three offices in Shipley, Poland and the US.
Stevenson joins from AIM-listed specialist flooring company AIREA plc, where he was group finance director and company secretary.
Before that, he was CFO of Caldero, a Pay-TV technology provider, and Arris Group (formerly Pace plc) and Heywood Williams, where he held several senior finance positions. He qualified as a chartered accountant at KPMG.
He said: "I am delighted to be joining the Consult Red Executive team at this exciting time in the company's journey.
"The recent transition to an employee-owned company is a fantastic achievement and one of the main reasons I agreed to join the team.
"This shows how much the company values its people; they are at the heart of what it does and how it works with clients."
"This next stage in Consult Red's development gives me an opportunity to play a significant part in helping develop propositions in IoT or 'smart' markets and grow the business."
Andrew Stewart, CEO, said: "We're excited to welcome Paul to the team. Paul's governance experience with an AIM-listed company means he is well placed to help us deliver on our strategy and develop the business.
"We want to become the go-to technology development partner for companies seeking to deliver innovative, secure and trustworthy connected devices and systems to market."
:::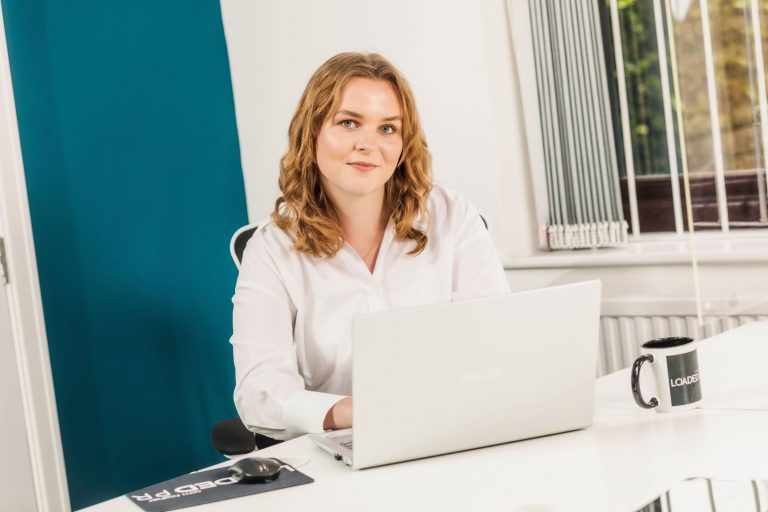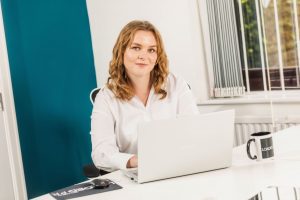 Yorkshire-based PR and marketing agency, Loaded PR has welcomed a talented journalism graduate as its newest PR and social expert.
Ella Wilkinson, 23, joins the team as full time PR account executive after demonstrating her keen eye for a story during the initial interview stage.
Her appointment follows multiple client wins for the firm, a rebrand and a new office in Pudsey, Leeds.
In April 2021, Loaded PR made the decision to move from a complete freelance team to provide full time opportunities to talent in the region.
Wilkinson, who studied at the University of Leeds, is the first to join the team under the new model and brings with her a wealth of experience in creating social media content, understanding the news agenda and writing long form content such as research papers, essays, and blogs.
She joins office manager Kris Brook and director Gemma Birbeck, as well as two independent contractors including Huddersfield Hub editor Martin Shaw, and a freelance SEO consultant.
She will be responsible for creating engaging copy for clients across social and web, crafting news releases and thought leadership pieces, as well as supporting with research and media relations.
Wilkinson will also take ownership of the agency's social media strategy following its recent rebrand to Loaded PR.
She said: "Loaded PR is an exciting place to start my career and expand on my knowledge of how data and research work alongside traditional PR.
"In my first week, I've already worked alongside Gemma and the wider team to create content for our clients, and I can tell I'm in the right place to learn and grow.
"That drew me to Loaded PR was the company values. We found common ground in the interview process over a mutual love for nature and outdoors, and the recent move of their office to outside of the city centre was the icing on the cake.
Birbeck added: "From the moment I first interviewed Ella, I got the feeling she was the perfect person to join the team. She was attentive, friendly and asked all the right questions about our clients and their values.
"During the final interview process, Ella gave a fresh perspective to a problem we'd presented her with, and I was blown away with her ability to think outside of the box.
"I know Ella will bring a lot of value to the team and our clients, and I can't wait to see what the future holds."
:::
Bingley-based Powerhouse Energy Group, which commercialises hydrogen production from non-recyclable waste plastic, has appointed Paul Emmitt as chief technical officer with immediate effect.
This is a new non-board position which has been created in anticipation of David Ryan's forthcoming retirement as chief executive officer of Powerhouse on 30 June 2021.
Emmitt is managing director and founder of Engsolve Limited, an engineering consultancy with whom Powerhouse has worked very closely for the last four years.
In this capacity he has been deeply involved in the development of Powerhouse's technology.
He has considerable knowledge of both energy-from-waste technology and markets. He is currently involved in the development of a number of EfW projects using a range of existing and emerging technologies.
Emmitt is a chartered materials engineer and chartered environmental engineer with over 20 years engineering and operational management experience both in the UK and overseas.
He holds an MBA in Engineering Management. His experience encompasses work in the oil, gas, energy-from-waste and chemical industries as well as periods with major international companies at levels from engineer to director.
He will take over Ryan's responsibilities for Powerhouse's technology development programme, including all its design, research and project technical assurance activities.
Emmitt will also be responsible for the first application of the Powerhouse technology at Protos and will work with the management of Protos Plastics to Hydrogen No. 1 Limited, which is building the first commercial scale DMG plant, to help achieve the timely completion of this project.
Tim Yeo, executive chair of Powerhouse, said: "Paul's close and long-standing involvement with the development of our technology makes him the ideal candidate for this important new post which has been created to ensure our technical and engineering team continues to have strong leadership after David Ryan steps down from the board."
Emmitt added: "I am delighted to be joining the Powerhouse team and am thrilled to be able to continue to be part of the development of this unique and pioneering technology."