Bundobust Brewery's first creations spice up its beer selection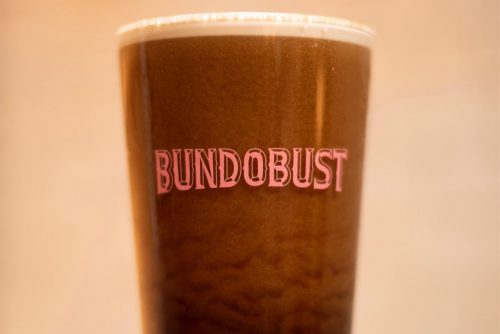 X

Register for free to receive latest news stories direct to your inbox
Register
Working from home has some benefits but also some downsides, the main one being it is much harder to get waylaid on the way from the office desk to the front door.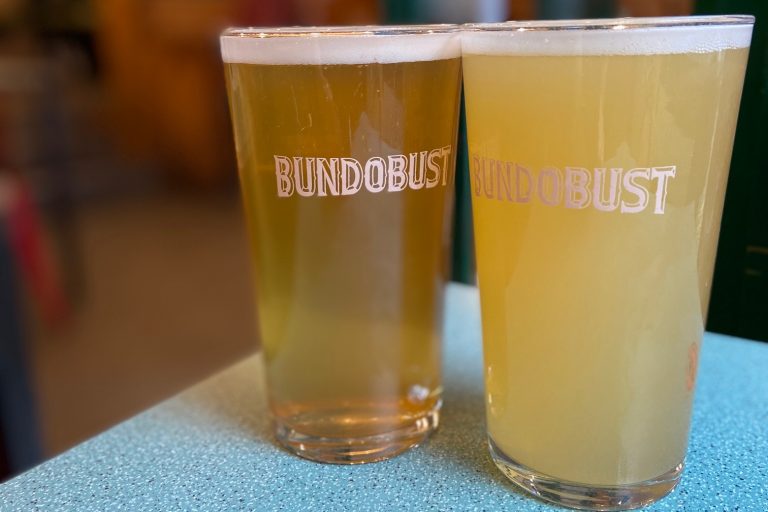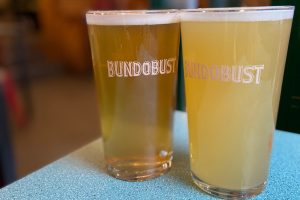 Bundobust has been a venue to get waylaid in for many city centre workers in the seven years it has been open at Mill Hill in Leeds. Its range of craft ales and the relaxed vibe has made it a good place to drop into when it's a post-work pint rather than a networking opportunity that you are after.
I'm not one to particularly need a reason to get waylaid after leaving the office, but it was still a welcome invitation to try Bundobust's new range of beers on the launch day.
For the first time the Indian street food venue is brewing its own beer, with the project being led by head brewer Dan Hocking, who joined from Dutch brewery Uiltje Brewery and has spent the last eight months developing the new beers.
Hocking has started with a pilsner, a pale ale and a porter, and has explained he had gone with the well-established styles "partly because these styles are classics for a reason, and partly because I don't want there to be any confusion about whether we've built a brewery into a restaurant as a gimmick".
The exclusivity of producing Bundobust beers only for Bundobust also brings with it direct feedback from drinkers and the freedom to react to what they like.
"We're free to do what we want," said Hocking. "Because we don't have lots of relatively small tanks and we'll be keeping all the beer within Bundobust, we don't have to worry too much about whether they're on-trend or whether we're going to be able to sell X amount of kegs to distributors. All we have to worry about is whether it's going to taste good."
And the two that I tried – the Peela pale ale and the Dhania Pilsner coriander lager – certainly do.
Peela is a hazy pale ale with tropical fruit notes and at 4% with plenty of flavour will be a great session beer for those hazy summer nights that hopefully lie ahead.
The Czech-style pilsner was an enjoyable pint too, and although my taste buds aren't nuanced enough to identify the "hit of citrusy toasted coriander seeds" I'd agree with the "clean and crisp" part of the description.
The new beers were helped on their way with Bundobust's combo for two.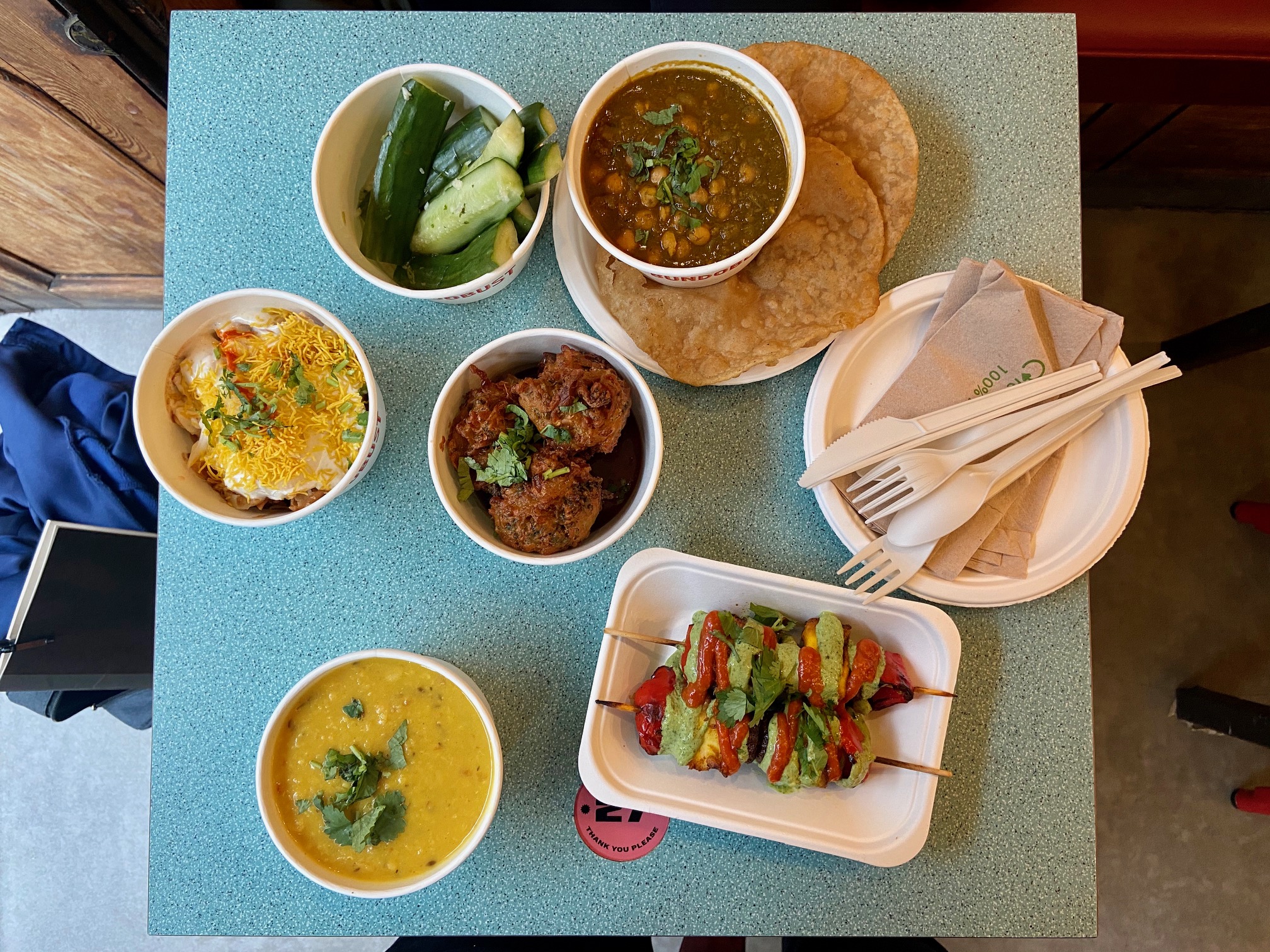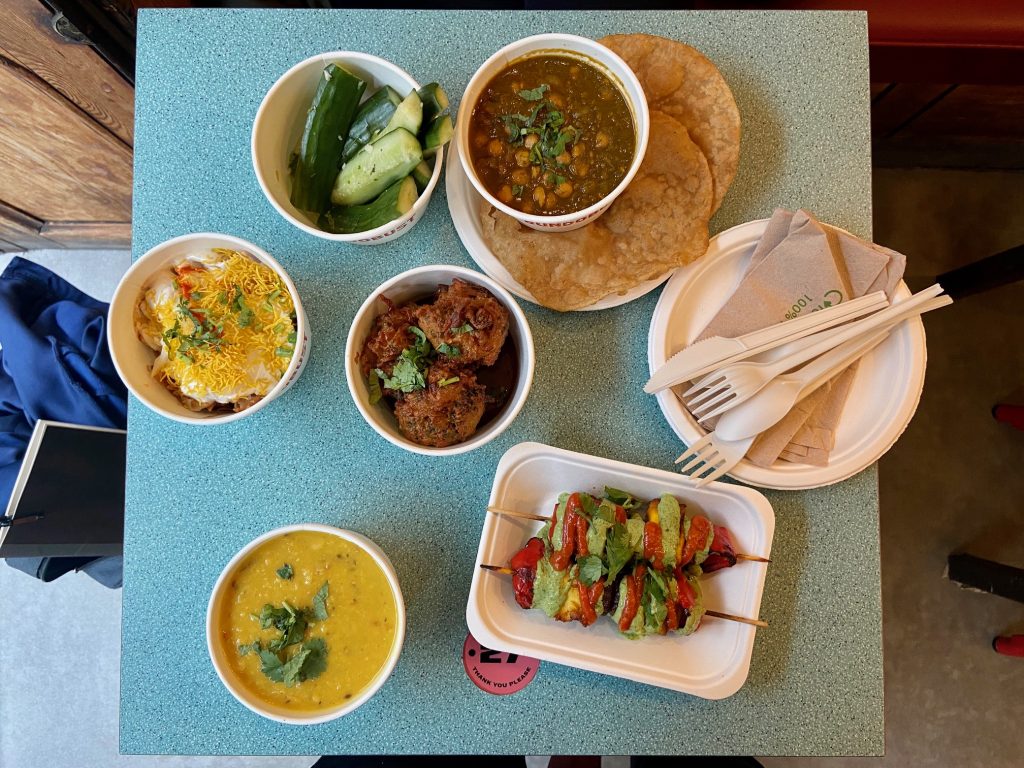 The six dishes – smacked khakri, bhajis, bundo chaat, tarka dhal and rice, chole saag, and paneer tikka – were a nice accompaniment, with the spicing more subtle than showy. The favourite was the bundo chaat, a dish of samosa pastry, chick peas and potato with yoghurt and tamarind, which was a nice balance against the warmth of the paneer, mushroom and pepper kebab.
Even a pie-loving philistine like me enjoyed the combo enough to not miss the lack of meat in Bundobust's fully-vegetarian menu.
The new beers are the beginning of a period of expansion and experimentation that will see the company open Bundobust Brewery in Manchester, a brewtap and restaurant in Bruntwood Works' Grade II-listed St James' building on Oxford Road.
The Covid-delayed venture will open more than a year later than originally planned, but will have the capacity to produce 20,000 pints a month when it's operating at full speed.
The brewery site will add to its existing North West sites at Piccadilly, Manchester and Liverpool's Bold Street.
Bundobust will also introduce collaborations with Northern Monk, North, and Deya Brewing this summer.
The only note of caution is about capacity. More people got turned away with an apologetic "sorry, we've got nothing for the next hour" than those organised people who had booked.
So if you're going to get waylaid, don't stay in the office too long.