People: LCF Law; rradar; York BID; and more

X

Register for free to receive latest news stories direct to your inbox
Register
Kirsteen McFadzean has joined Yorkshire law firm, LCF Law, as business development director.
She brings a wealth of experience to the role after previously overseeing business development at several regional, national and international law firms.
She is well-accustomed to harnessing a full range of business development activities to drive growth in the legal industry, as well as creating sales and marketing strategies spanning PR, events, seminars, sponsorship, advertising, online and social media.
McFadzean said: "LCF Law has a solid reputation as a growing and ambitious law firm, with a large team across offices in Leeds, Bradford, Harrogate and Ilkley, who are straight talking and always approachable.
"People buy people, so this is a great foundation to build upon. I am now looking forward to helping LCF Law realise its potential in the Yorkshire region and beyond, as the firm continues to grow its already impressive client base across its full range of services."
Simon Stell, managing partner, said: "Kirsteen has a long and successful track record working in business development within the legal industry and a thorough understanding of the inner workings of a full-service law firm.
"Following two acquisitions and our Leeds office expanding into new offices at 33 Park Place last year, along with several high-profile hires, we plan to build on our successes and continue with our next planned phase of growth.
"Kirsteen is the ideal person to support this, and we're delighted to welcome her to the team and excited about the opportunities that lie ahead."
:::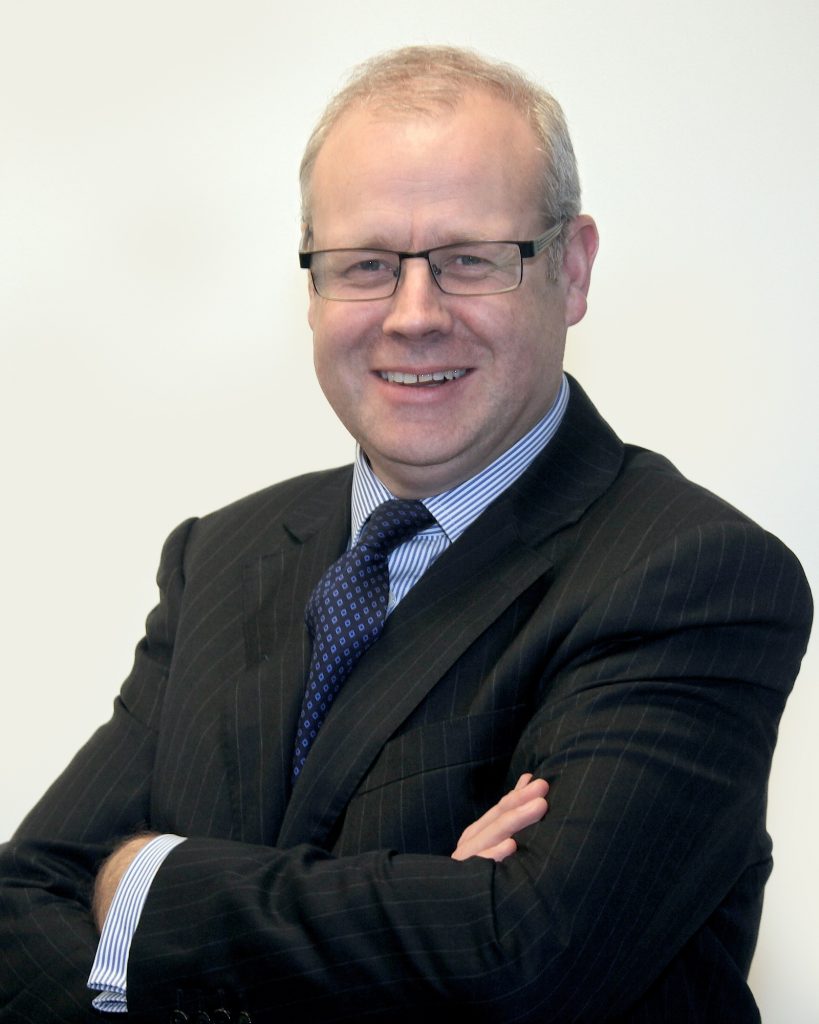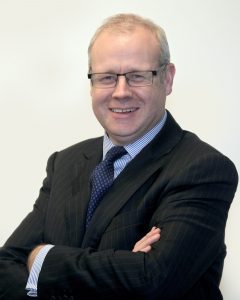 Litigation and commercial law firm, rradar, has appointed Kieran Rigby – a highly experienced global claims management leader – as non-executive director to its Board.
He will take up his appointment on August 1.
Rigby brings extensive experience as a senior executive with significant global expertise in claims management, insurance, technology and loss adjustment solutions, having owned, led and directed large claims management organisations.
During his 35-year career he has advised on a wide variety of major business, investment, M&A activities and digital strategy transformation as part of claims solutions across a diverse range of sectors and regional jurisdictions globally.
This included scaling claims management solutions on digital platforms from applications, architecture and infrastructure perspectives.
More recently, he served as global president of Crawford Claims Solutions, CEO International and CEO Europe and Latin America for Crawford and Company from 2014 until 2020.
Rigby was also the CEO and owner of GAB Robins UK until it was acquired by Crawford and Company in 2014.
He will work alongside CEO Gary Gallen and rradar's Board, advising on the strategy and growth of the company.
Gallen said: "I am very pleased to welcome Kieran to our Board as a non-executive director.
"This is a significant appointment for rradar and to have secured someone of his calibre, with significant global knowledge and experience in claims management and digital solutions, insurance and leadership capabilities is both testament to the growth potential and future development of the company and an invaluable asset for us as we begin to accelerate our growth strategy over the next year.
"Over the last nine years, rradar has achieved significant success developing a range of innovative digital solutions to the problems facing businesses as they seek reliable support and guidance to navigate the maze of corporate law and regulation.
"We have also proved invaluable to businesses struggling with the challenges of the pandemic and have helped thousands of them keep abreast of the latest legal and regulatory changes and survive.
"Now, as we move into the post-pandemic world, we need first-class expertise and strategic acumen and I believe Kieran can bring that to the rradar vision."
Rigby said: "Having worked in the insurance industry, watching rradar's rapid evolution from a start-up law tech to an established feature of the legal and insurance industries has been fascinating and inspiring.
"What rradar has achieved in only a few short years under Gary's leadership shows there has been a real need for this sort of radical vision and I'm delighted to be stepping onboard at such a pivotal stage for the company to work closely with the team and see rradar reach its goals of delivering value and innovation to its clients."
:::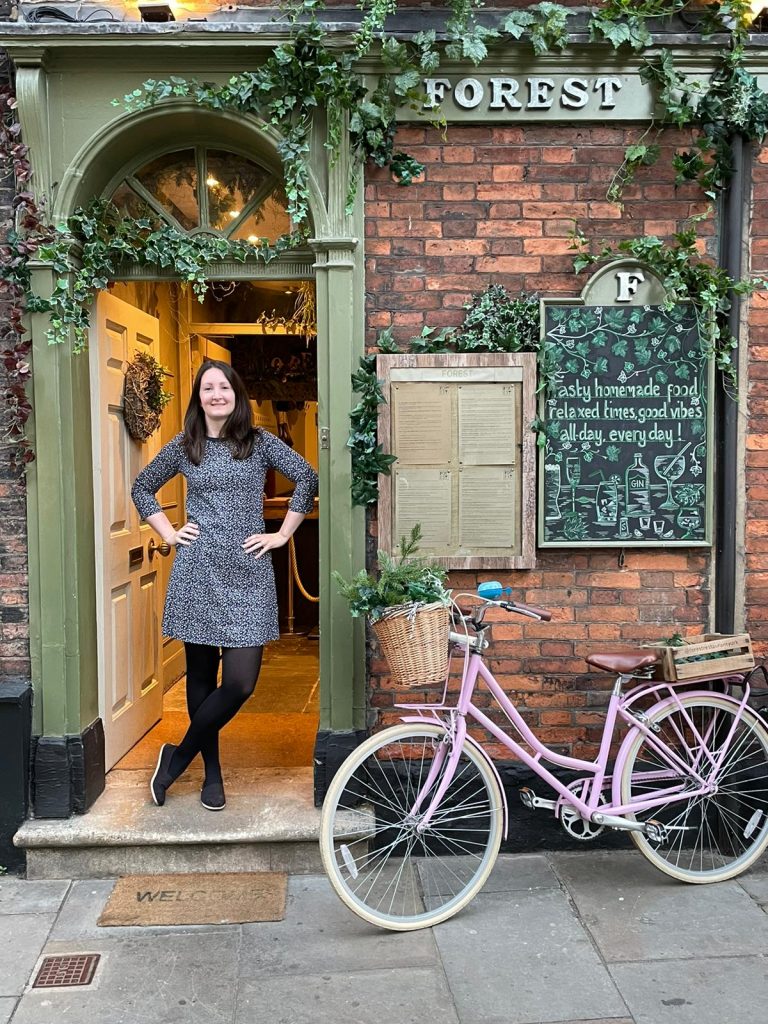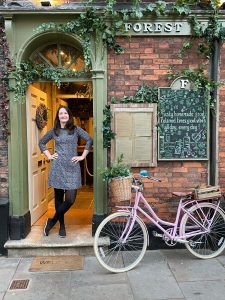 A hotelier is the latest Board director for York Business Improvement District (BID), a non-profit, independent organisation that aims to strengthen the city's economy, environment and reputation.
Rebecca Hill, the owner of Galtres Lodge and Forest Restaurant on Low Petergate, has joined the Board as its independent hospitality representative, where she will put forth ideas for improving York's hospitality scene and overall trading environment.
Made up of representatives from key business sectors, partner organisations and levy-paying businesses, York BID aims to identify and take forward improvements across the city centre.
Hill said: "I am delighted to have joined York BID on its Board of directors.
"I look forward to contributing as our wonderful city continues to recover and – hopefully – thrive in the wake of COVID-19, following an enormously challenging time for the hospitality industry and other business sectors.
"We're at a crucial post-pandemic juncture and we need to ensure York makes decisions that not only sustain us in the short term but also generate long term benefits.
"By adding my experience to the board, I will hopefully add a different perspective, helping York BID as we seek to achieve those aims."
In addition to her new responsibilities with York BID, she will continue in her role as chair of Indie York (the York Independent Business Association) and will remain on the executive committee of the Hospitality Association York (HAY).
:::
Tracsis, a Leeds-based provider of software, hardware and data analytics services for the transport industry, says that after three years with the Group, non-executive director Mac Andrade has stepped down from the Board of Directors with immediate effect to focus on other interests.
The Board has thanked him for his service to the Group.
The listed business adds it has now begun a search for a replacement non-executive director and a further announcement will be made in due course.