People: Andrew Jackson; Hentons; Chatter Communications; and more
Law firm Andrew Jackson has appointed Nicola White, who joins the firm's growing team as an associate, strengthening its offering regionally and throughout the UK.
With over a decade's experience, White brings expertise in contested probate cases, particularly in disputed wills and inheritance act claims, to her new role.
She will support the specialist practice of partner, Peter Duffus, who regularly advises clients on disputes arising out of estates, ranging from challenges to the validity of a Will to disputes between trustees and executors.
Hugh Smith, partner and head of litigation & dispute resolution at Andrew Jackson, said: "Nicola's specific knowledge and expertise in contested probate cases will be of great benefit to our clients, as demand for this area of practice continues to grow.
"Andrew Jackson's commitment to offering legal advice and services covering litigation work is consistently recognised in our client feedback, and we are committed to continuing to build our team so that we can provide the highest standards in service and value for our clients."
Mark Pearson-Kendall, managing partner of Andrew Jackson, added: "I am delighted to welcome Nicola to the team. She has quickly proven to be a great asset to the firm, and has a clear record of delivering tailored legal advice and solutions to clients."
:::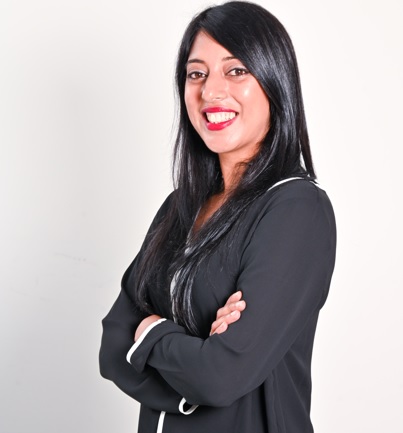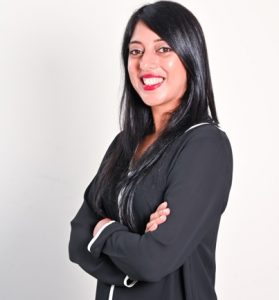 A Yorkshire chartered accountancy and business advisory firm has appointed an experienced learning and development professional as part on its ongoing investment in its people.
Kuljit Kaur joins Hentons from a FTSE 250 listed financial lending firm, and has more than 15 years' experience working in training, learning, development and leadership.
Managing director at Hentons, Peter Watson, said: "Hentons is a great place to work with plenty of opportunity for progression.
"Kuljit's appointment as learning and development manager demonstrates our continued investment in our team, as we propel the business forward.
"Talented people like Kuljit, who are highly competent and motivated, are exactly the type of people we want at Hentons.
"Her skills will be utilised across every part of our business, as we continue expanding and investing in our people. Crucially, it will benefit not only our employees, but our clients too."
Kaur said: "I was keen to join Hentons at a very exciting time for the business. Since the start of the year the firm has welcomed 17 new people to the team and now employs 120 of some of the industry's finest across five offices.
"Plus, with two acquisitions in recent years, and more on the horizon, there is a fantastic opportunity to unite all of its people with the same common values, behaviors and mission.
"The new frameworks I will be working on, will form a firm foundation from which we will continue to attract, keep and train the very best industry talent. All this combined makes this career move a fantastic opportunity in a growing and ambitious business."
:::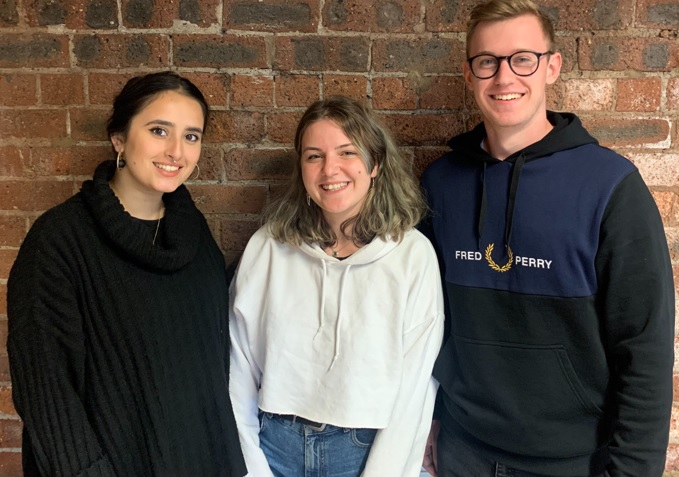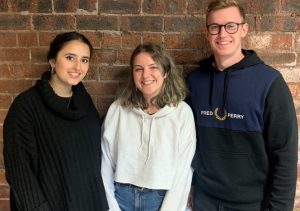 Chatter Communications, a Leeds-based employer brand agency, has appointed three new graduates to its growing team.
Lauren Beesting, 21, has joined as marketing assistant, having graduated with a first class degree in fashion journalism from the University of the Creative Arts in Epsom.
During her time living in Surrey and London she undertook various roles within PR, marketing, journalism and social media management. At Chatter she will organise, coordinate and produce marketing projects across the agency.
Robyn Gunn, 23, is taking up the role of junior copywriter at Chatter, working on clients across the agency including Asda and Northern.
She recently graduated in English and Philosophy from the University of Leeds. Whilst studying, she undertook marketing and journalism roles and worked as a student ambassador for companies including Amazon Prime and Bumble.
A new junior art director has also been appointed. Chris Sharp, 21, has studied graphic design for seven years, including receiving a first-class degree with honours from the University of Hull. He will work across Chatter's client accounts, which include Asda and YBS.
Chatter now employs a team of 19, with its office based in Castleton Mills in Leeds. It is celebrating its 10th birthday in 2021.
Paul Ainley, managing director, said: "We're delighted to welcome Lauren, Robyn and Chris to Team Chatter.
"They all wowed us with their creativity, their skills, their enthusiasm and their excitement to roll their sleeves up and get stuck in.
"It's a really exciting time for the agency, with lots of new briefs coming in. Never has employer branding, company culture and EVP been so high up on boards' agendas.
"Hybrid and remote working bring their own unique challenges to businesses and employee wellbeing and positive mental health is at the forefront of priorities.
"There's going to be big changes ahead and we're delighted to have a strong and talented team in place to help businesses navigate them and come out thriving."
:::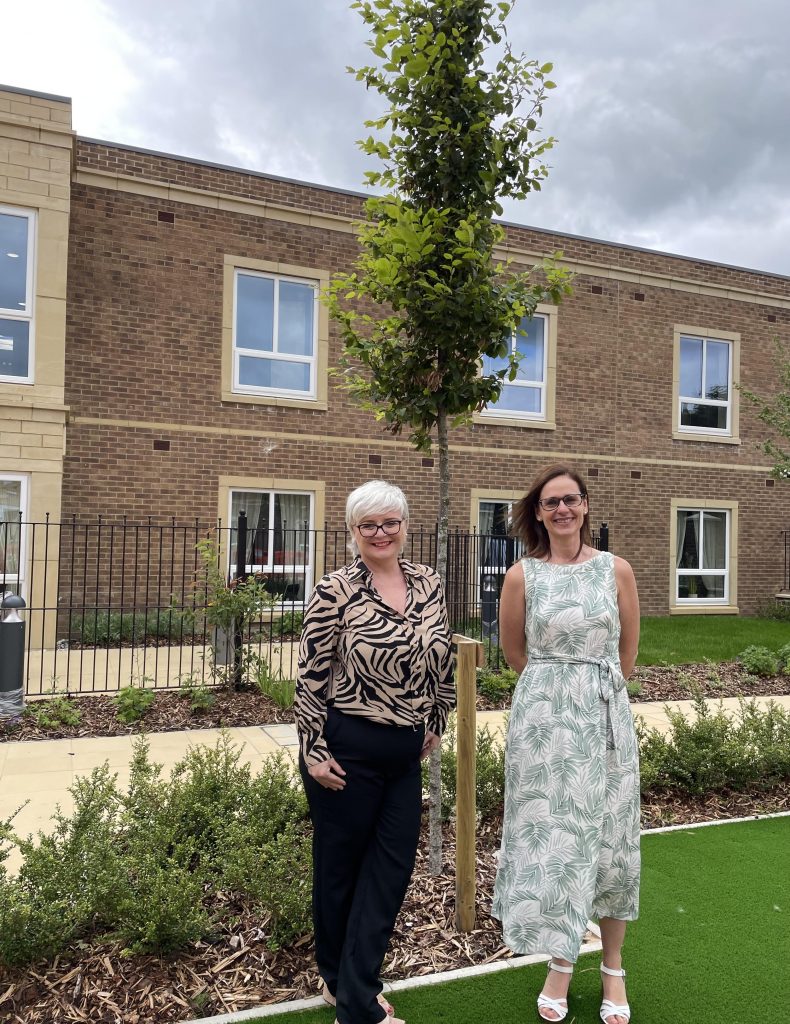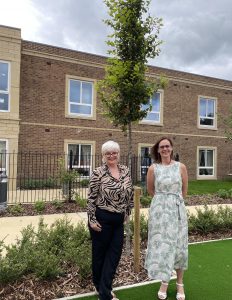 A new home manager has been appointed at Harrogate-based Vida Healthcare's new state-of-the-art care home, Vida Court, which has been built to transform the care available to people living with dementia.
The UK's leading provider of specialist dementia care has appointed Sharon Oldfield as home manager who has been with Vida Healthcare since it was founded in 2013. She will bring eight years of administrative and management experience to the role.
Originally hired as an administrator at Vida Healthcare, she has since carried out roles including general manager and trainee registered manager.
As home manager at Vida Court, Oldfield will be responsible for the continued safety and security of residents and staff, maintenance of services, and journey to join Vida Healthcare's two other care homes, Vida Hall and Vida Grange, as a CQC Outstanding rated facility.
She said: "I took a leap of faith and joined the pioneering team at Vida in 2013.
"Eight years later I continue to be so proud of the innovative, caring and passionate team I'm a part of which strives to deliver the highest level of care to our residents.
"I'm immensely privileged to have been appointed as the registered manager at Vida Court and am looking forward to challenging myself in this new role.
"I will strive to emulate the achievements of the outstanding CQC rated, caring, innovative, and award-winning staff teams at Vida Hall and Vida Grange."
Once full, the 68,000 sq ft care home will hold 100 residents and employ a staff team of approximately 220 people. The initial staff team at launch will include 40 members across care, operations, and administration.
Bernadette Mossman, healthcare director at Vida Healthcare, said: "We chose Sharon because she's been with Vida since day one and understands how we operate and the standards of care we require.
"Sharon has been consistent in the quality of her work, and her dedication to Vida and our residents has been exceptional.
"Kindness, hard work and attention to detail are all traits that Sharon excels in and we are delighted she will be such a key part of the launch of Vida Court in September."