Agency roundup: The Black Eye Project; Faith PR; Fox Agency; and more
X

Register for free to receive latest news stories direct to your inbox
Register
Sheffield-based creative agency, The Black Eye Project, has appointed two new senior members of staff following two years of exponential growth facilitated by an expanding client base.
Jim Lobley, co-founder of the agency, said: "Securing contracts with retail clients including Aldi and Morrisons has enabled us to further realise our potential and add to our highly skilled team."
Andy Dunn, 28, joins as head of client services and Frankie De Giorgio, 30, takes on the role of senior designer.
Both have extensive agency experience working with brands such as Santander, LloydsPharmacy, Castrol, LEGO, HSBC, Chester Zoo and English Heritage.
Lobley added: "Our turnover has recently tipped the £1m mark placing us in the enviable position of being able to recruit the best upcoming young talent in the shape of Andy and Frankie.
"We now have an award-winning team of 13 creative professionals who are focused on doing better for our clients, whether it's a bespoke packaging project, a full rebrand, a strategic advertising campaign or simply working through creative ideas."
Dunn said: "I've had my eye on the agency for several years. In the role of heading up our client services department, I can support Jim, Tom and the rest of the team to take The Black Eye Project to the next level.
"By winning more new business and developing our proposition for existing clients, we can continue the current growth trajectory and create additional job opportunities."
:::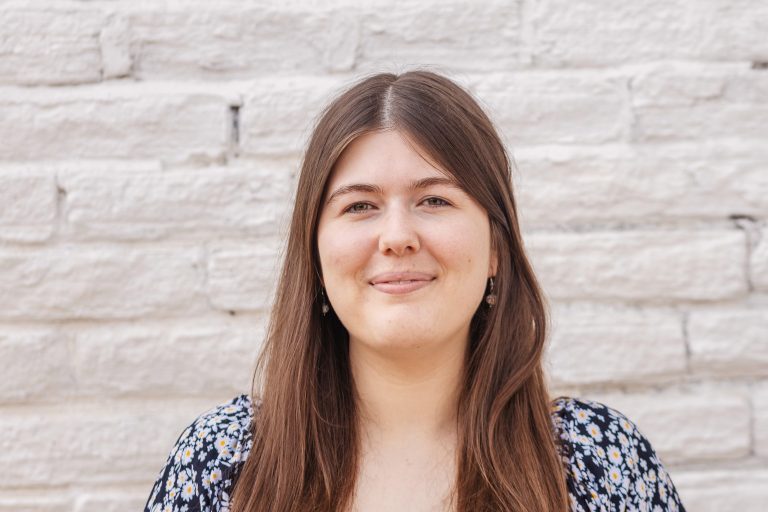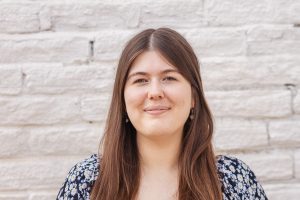 Brighouse-based PR, social and content specialist Faith PR is continuing to expand with the appointment of Rebecca Bamford as a social media account executive.
Bamford, 26, graduated in 2018 from the University of Manchester with a degree in German and business management and has recently completed a postgraduate degree in PR and strategic communications.
As part of her master's course, she spent time as an intern at Faith PR. So, when managing director Stefanie Hopkins offered her a permanent position, she jumped at the chance to join the team full-time.
Bamford's remit includes supporting account managers and directors for the business's growing portfolio of social media clients that includes World Kinect Energy, The Mid Yorkshire Chamber of Commerce, Skyn Doctor, A-Safe and the Sleep Charity. Her appointment takes the headcount at Faith to nine.
The team recently moved into a new base at Vulcan House, an historic Victorian building and one-time pub in the heart of Brighouse. The new Foundry Street premises is also home to the town's first co-working space, BrigHub.
Bamford, who was born in Germany, said she was delighted to join the team – although a career in PR had not always been on her radar.
"When I was approaching my GCSEs I wanted to be an art teacher or go into graphic design," she said.
"Then during my A-levels I changed my mind again and wanted to go more into translating or work for a German company, which is what led to me choosing my undergraduate degree.
"Then during my degree I evolved again and thought I might go into the charity sector or into marketing.
"But then I did my Master's in PR and found something that was really calling to me, a business where you can be both creative and honest, two of my best traits."
Hopkins added: "It's a pleasure to welcome Rebecca to our growing team. Her passion for communications was evident during her internship and she brings a wealth of skills and enthusiasm to Faith PR."
:::
Integrated B2B tech marketing agency, Fox Agency, has recruited ten new team members, whilst celebrating its tenth anniversary, and is on the way to achieving its £10m turnover target.
With a focus on global B2B tech, the Leeds-based agency is expanding its portfolio rapidly with clients including Manx Telecom and Beyond, among others.
It has bolstered its team to meet increased demand and continued growth goals, with sights set on a £10m turnover in the next three years.
The company's latest appointments reflect investment across all areas of the business – including specialists in fields such as CGI, Motion Graphics, PR and Digital.
With four new hires in Client Services, three in PR, two in the Studio and one in Digital, Fox Agency has seen a 25% team expansion in less than six months.
Director Ben Fox said: "Our hybrid work model opens huge scope for recruitment, meaning we can select the best of the best to join us on our growth journey.
"With every hire we make, we're keen to ensure that we crystalise the essence of what Fox Agency is, the culture we share and the reputation we have built."
The full roll call of new recruits includes:
Group Account Director, Rachel Lofthouse
Account Director, Dave Beresford
Account Director, Amanda Holmes
Account Director, Beatriz Paiva
Senior Motion Designer, Joe Lyons
3D and Motions Designer, Hannah Leadbeater
Digital Campaigns Executive, Ricky Sayles
Junior Producer, Hannah Teasdale
PR Executive, Eloise McCormack
Associate PR Executive, Rebekah Pittman
:::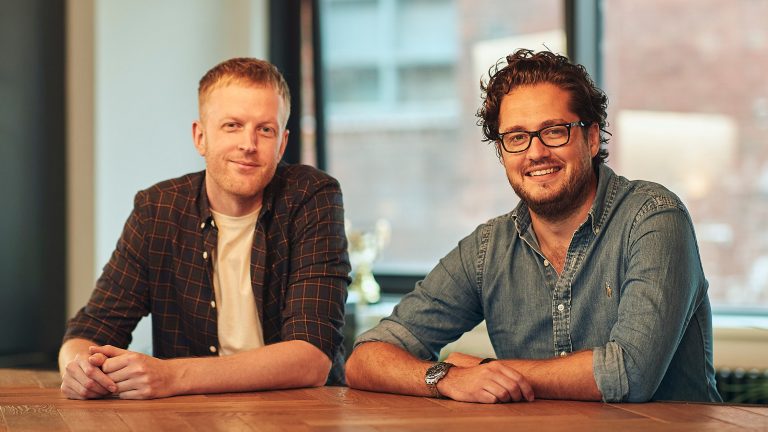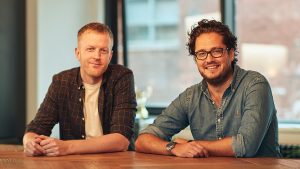 UK hospitality brand Whitbread has re-partnered with digital agency Engage after a competitive pitch.
The two companies have worked together since 2012 when Leeds-based Engage was appointed to create, mould and deliver digital services including a digital strategy, social media and content creation, PPC, e-marketing, and website assets.
Five agencies, including Engage, took part in the competitive pitch which took place due to Whitbread needing to drive its digital strategy and innovate its online presence.
Whitbread chose to re-partner with Engage due to the proven success of the partnership, the flexibility of the team, and the consistent creativity and innovation that have been delivered over the past nine years.
Caroline Dickens, senior marketing operations manager at Whitbread, added: "We're really excited about the next period of growth for our restaurant brands, and we needed a strong digital partner in place who can support us effectively over the next few years to achieve our aims.
"Engage has been an integral part of our Marketing Team since 2012, supporting all of our restaurant brands with digital marketing activity, and our choice to re-appoint them is testament to the team's hard work and consistently strong results they've delivered.
"We're looking forward to continuing working with the agency and driving new customers as we begin to move out of the pandemic."
The new strategy will see Engage deliver expert digital marketing solutions for Whitbread's restaurant division, including Beefeater, Bar + Block, and Brewers Fayre.
The services provided by Engage will include a brand new strategy, campaign delivery, social media management, e-marketing, PPC and the digital launch of new locations.
Dom Mernock, director at Engage, said: "Although the competitive pitch was tough to win as the incumbent due to the world class agencies involved, we were determined to retain the partnership with one of our most valued clients and longest relationships.
"There will be over 10 people from across the agency working on the account to drive forward Whitbread's digital strategy, and help them build back better after the pandemic."